A satirical article about Saudi Arabia beheading its first female robot citizen is being widely shared — and believed — online.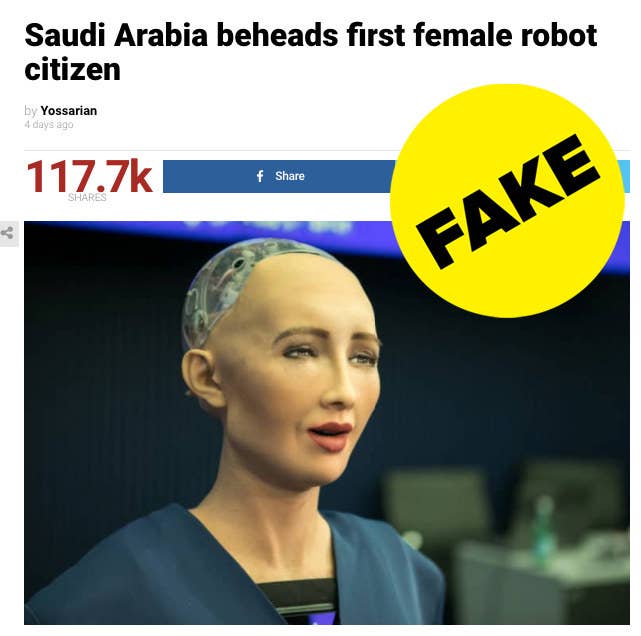 The website was once called a "military version of The Onion." In 2012, even Mitch McConnell fell for one of its articles.
The subject of the robot story really does exist, but she hasn't been beheaded. Sophia made headlines this October after being granted citizenship by the kingdom of Saudi Arabia.
Still, people online shared the article about Sophia's beheading as if it were true.
Some people used it to promote their own political ideologies.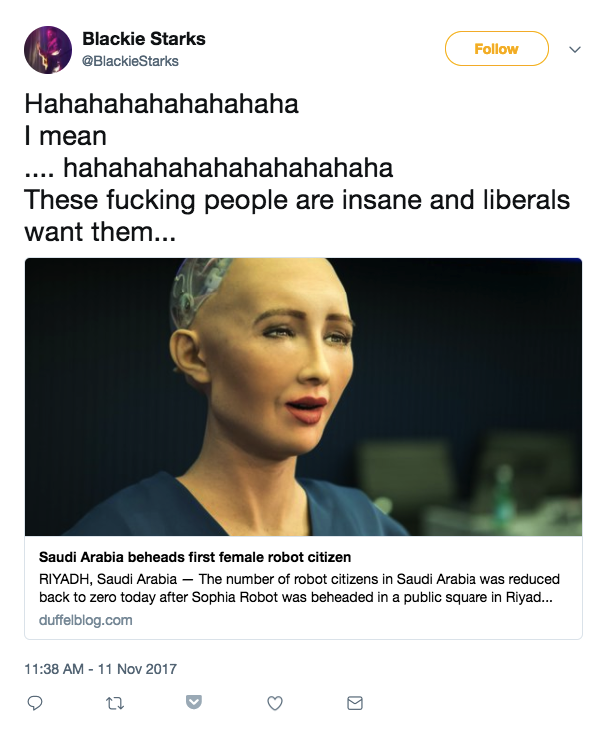 While others just seemed outraged by some of the details.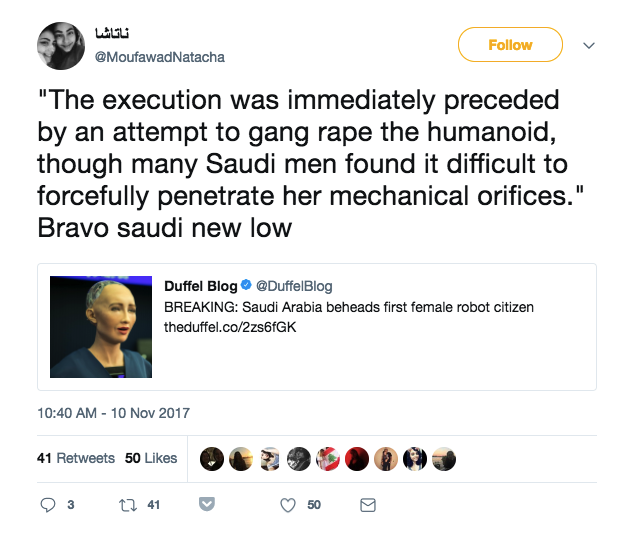 Sophia the AI robot being beheaded, however, is definitely fake news.