Another fake story about revenge against a mean boss has gone viral thanks to the self-described satirical website World News Daily Report.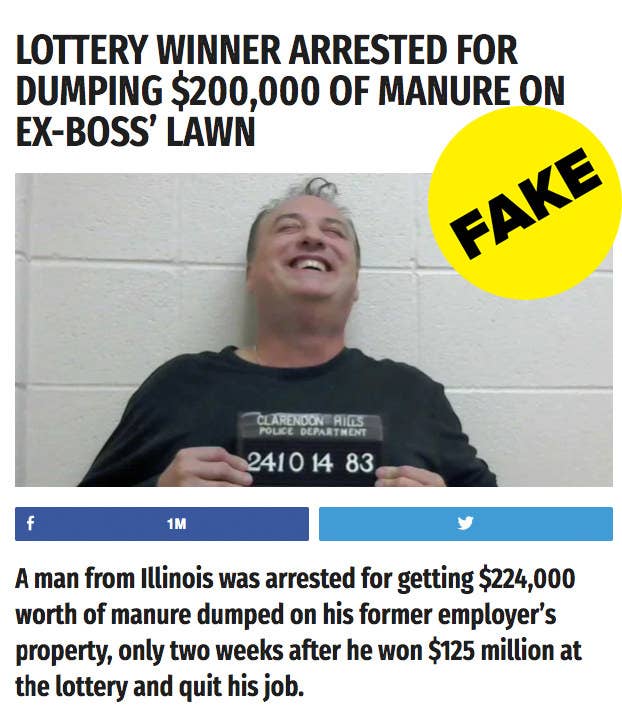 The hoax is a play on other successful boss revenge stories in which employees typically come into a load of money and quit their job in spectacular ways. In this case, the fake post was about a made-up Illinois man who got arrested for dumping manure on his boss' front lawn. Another example of a fake post of the same ilk is a viral story claiming a woman was arrested for defecating on her boss' desk after winning the lottery.
World News Daily Report, the website where the manure hoax originated, labels itself as satire. It has been responsible for other viral hits like Babysitter Transported to Hospital After Inserting a Baby in Her Vagina and Morgue Employee Cremated by Mistake While Taking a Nap.

A reverse image search shows the "man" pictured in the story was actually arrested in 2014 for an unrelated DUI charge, according to an article about the incident in the Chicago Tribune.
Despite there being no truth to the story, people fell for it in droves. According to data from social sharing app BuzzSumo, the post has amassed more than 1.5 million shares, likes, and comments on Facebook.
Local radio stations and TV hosts also shared the hoax as if it were a true story.
A report by liberal nonprofit research group Media Matters for America shows that local radio stations are repeat offenders when it comes to sharing fake news stories.

MMFA found that 98 stations shared 101 hoaxes between December 2016 and February 2018, both on air and through social media. Radio stations repeated the hoaxes to their listeners live 63 times and posted them 49 times.

(To gather their data, MMFA used stories by debunkers like Snopes, PolitiFact, FackCheck.org, and Lead Stories, as well as BuzzFeed's data on the top fakes of 2017.)
The hoax about manure was also copied by a handful of websites that do not have a satire disclosure like World News Daily Report.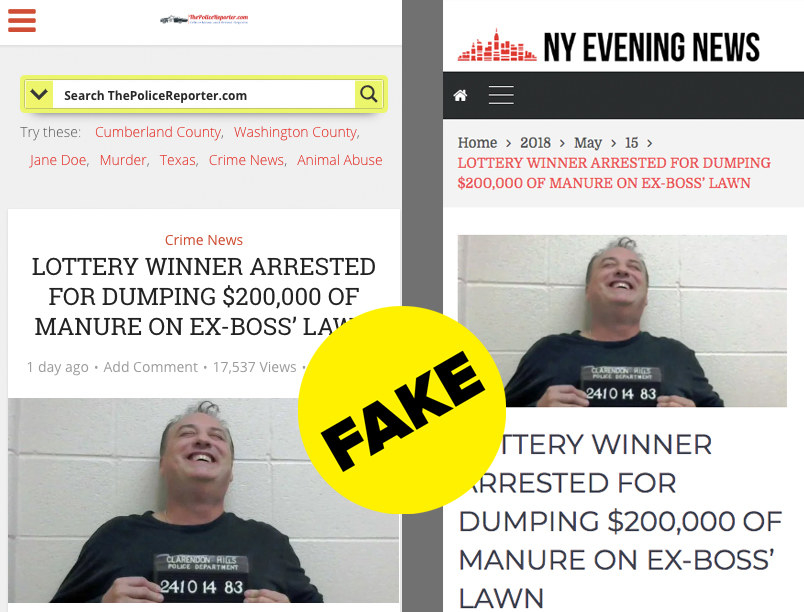 This often happens with viral hoaxes — other sites steal the stories to lure in an audience, further spreading the fake.
So before sharing a really juicy story about someone getting revenge on their boss, check if it's a load of bullshit first.