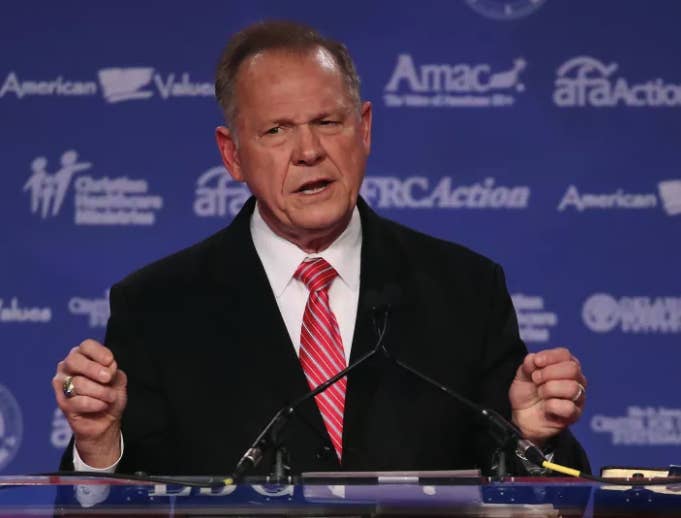 Moore's wife then seemed to nod to the unfounded conspiracy on her Facebook page. Moore's campaign shared the post.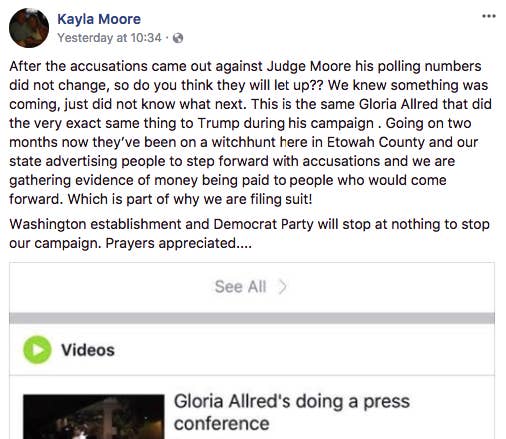 Gateway Pundit, a website known to spread misinformation, picked up on the false claim and posted about it as if it were true. Days later, it added an update saying, "We have not been able to confirm these allegations by Doug Lewis."
According to social tracking tool BuzzSumo, Gateway Pundit's article received more than 7,500 likes, shares, and comments on Facebook by Friday and nearly 28,000 by Monday. People shared the article 4,000 times on Twitter by Friday, which more than doubled to 8,600 by Monday.
Kayla Moore claimed that she and others were "gathering evidence of money being paid to people who would come forward" in preparation for a lawsuit. Roy Moore made a similar claim in an interview with Sean Hannity on Friday.
Neither he nor his wife has provided evidence. Kayla Moore did not respond to BuzzFeed's requests for comment.
After Beverly Young Nelson came forward with allegations against the Senate nominee, Kayla Moore shared another Gateway Pundit article that baselessly attacked Nelson.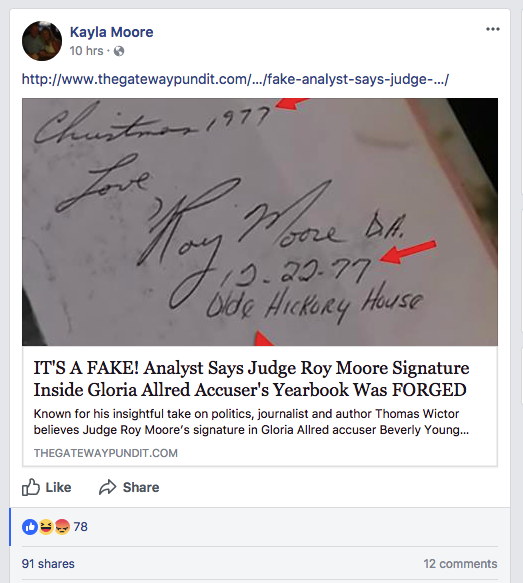 But that wasn't the only piece of misinformation Moore shared on her Facebook page. She also posted a Breitbart article with a misleading headline.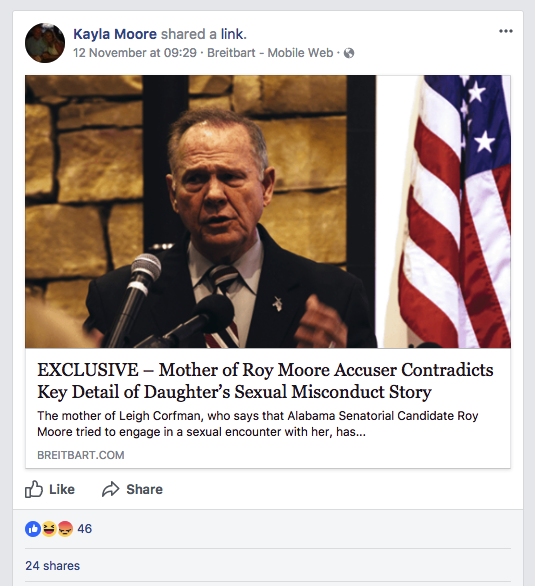 Moore's official Senate campaign Facebook page also shared a Gateway Pundit article that claimed to discredit the Post's reporting as a "complete fabrication," but did not provide any evidence.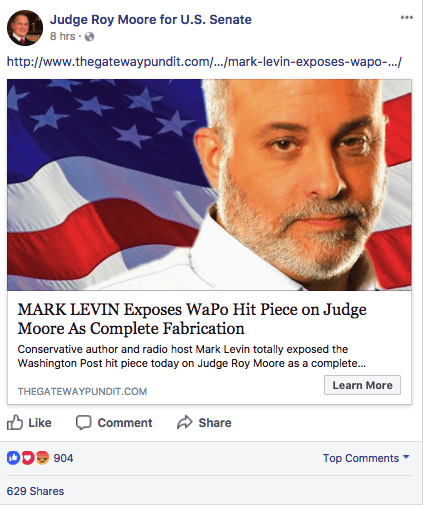 In the wake of the allegations against Roy Moore, many online commentators have been working to sow doubt against the accusers.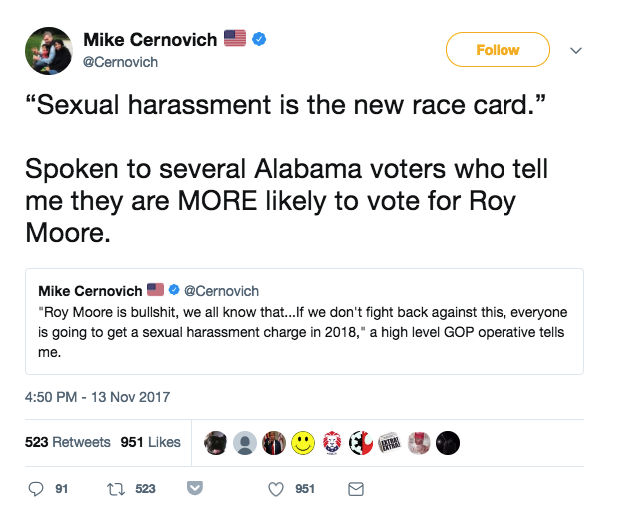 —Blake Montgomery contributed additional reporting to this story.