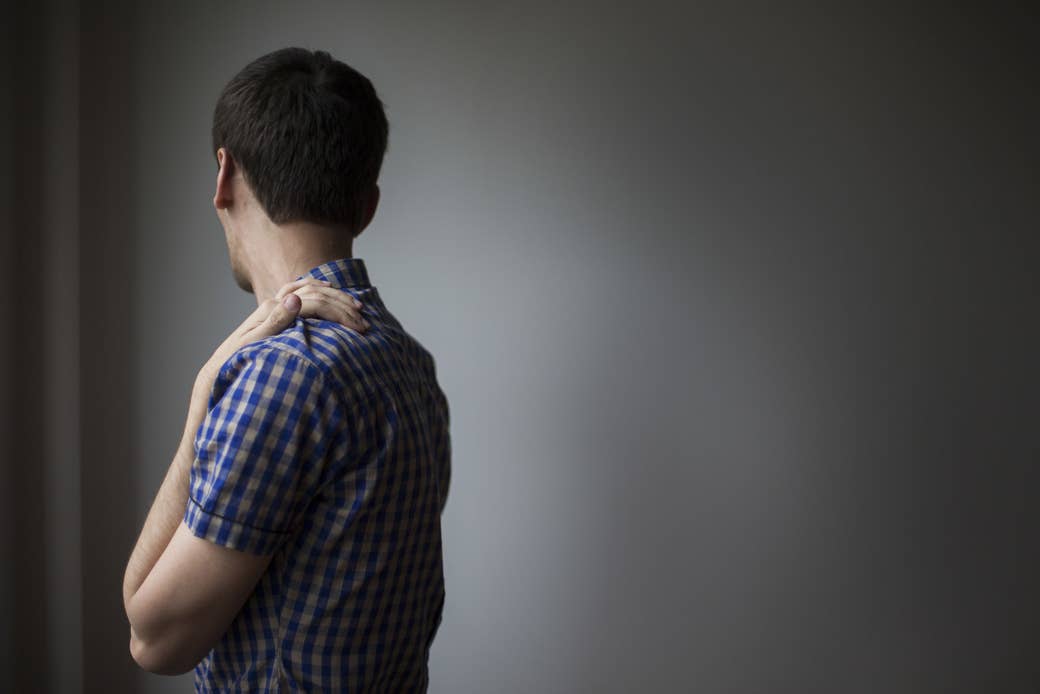 TORONTO — When Alihan finally made his way home, he could barely move. His badly bruised back had a rotting smell to it he couldn't get rid of, no matter how much he showered. He had been beaten so badly during the weeks he spent in prison without charge that the blood under his skin began to dry, curl, and become infected. He had a high fever and needed help using to the washroom, but his family was too afraid to bring him to a hospital or a specialist.

A soft-spoken man in his twenties with short brown hair, Alihan is one of dozens of men the authorities have identified as gay who have been captured and beaten in the Russian republic of Chechnya since last February.
"I could have died," Alihan told BuzzFeed News in an interview conducted in Russian. "When I stood up, I couldn't breathe."
He only agreed to speak to BuzzFeed News on the condition that his real name not be used, to protect himself and his family, with the name he gave to Russian investigative outlet Novaya Gazeta in its place.
Alihan said despite many gay men and women staying closeted in the majority-Muslim region, it was once possible to live a good life inside Chechnya. Before being arrested, he never would have thought the Kremlin-backed government, headed by Ramzan Kadyrov, was capable of a wide-scale crackdown.
"Unlike other guys, I didn't have to pretend," Alihan said. "I had a great life, I had things to brag about."
That ended abruptly last year. As Novaya Gazeta reported, the Kadyrov regime began preying on gay and bisexual men, confiscating their phones to find more victims. The men were rounded up and brought to a prison where they were beaten and tortured, asking them to give up former partners and other gay men. In the weeks and months that followed, Kadyrov insisted that gay men didn't exist inside Chechnya, a stance he's maintained to the present.
Now, almost a year after the crackdown took place, Alihan is living in relative safety in Canada, and finally ready to tell his story. Alihan might be one of the lucky ones. Even as the assault on LGBT rights remains ongoing, activists say, it remains difficult to get the victims of torture out of Russia and into one of the 20 countries that have so far offered asylum to only a small number of escapees.
"People are feeling disempowered and unprotected," one activist who has worked in the region for years told BuzzFeed News, who spoke on condition of anonymity to protect sources in the region. "They're wondering if they're next."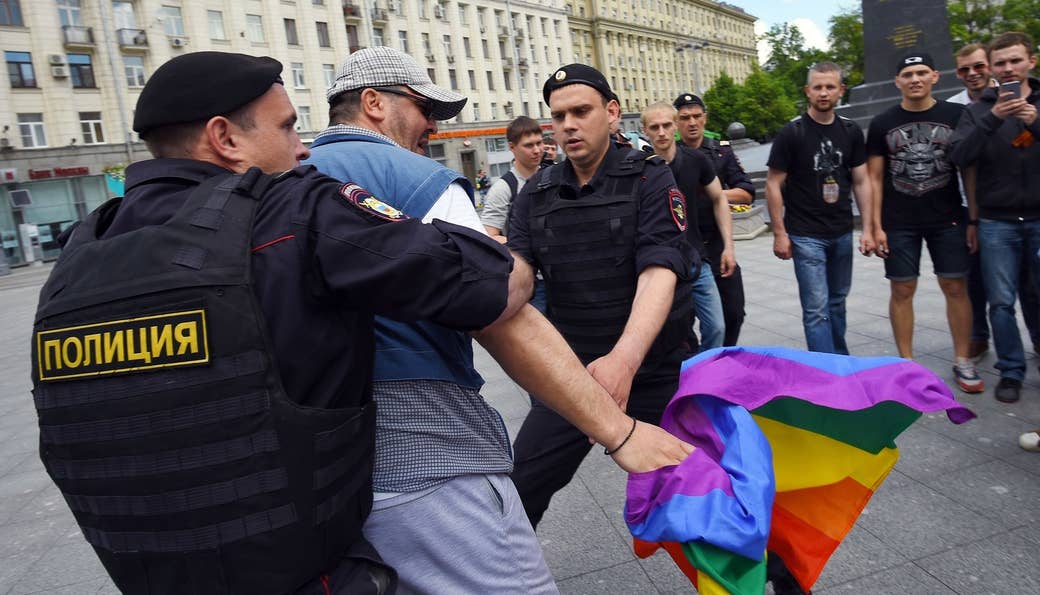 Alihan was among the first victims of the crackdown. It started last February, when he began getting strange phone calls. Alihan said the caller insulted him and spoke mostly in Chechen, not Russian. "You're a dirty whore," he remembers the caller saying once. The calls only got more explicit. Alihan said he tried to ignore him, but the calls left him scared. Eventually, he blocked the number.

"They said I was a slut, but I wasn't paying much attention to it," he said. "I thought it was some harassment. I thought it was maybe someone I chatted with but rejected. I had an attitude back then."
Then he got a call from a man he knew, asking to meet at his apartment. Alihan wasn't going to go, but his other plans for the day fell through and he agreed to meet the man at a children's playground in a yard surrounded by apartment buildings on Putin Avenue, a street named after Russian President Vladimir Putin. After meeting Alihan, the man urged him to come inside for fear of people seeing two men together.
"I followed him, I wasn't sure about it," he said. "While I was walking up the stairs, I thought maybe he needed help or something."
Alihan didn't know which apartment the man lived in. He walked up to the second floor before deciding to leave. "It was a late instinct of self-preservation," he said. When he turned around, he was attacked from behind and dragged upstairs. He yelled, but nobody came out to help him. He was dragged to the third floor. A man opened the door and asked "Is this her?" referring to Alihan with a feminine pronoun. He thought the men wanted money or maybe they were there to rape him. While doing a search, they groped his butt, his genitals, and his chest, he said.
"It was gross, their harassment," Alihan said. "It was so gross I remember it still."
The guards took his phone and searched through it. (They also took his money and his charger, property that was never returned to him.) According to reporting by Novaya Gazeta, a phone search is how the crackdown first began — police arrested a man for drug use and found photos and messages from other gay men. Alihan said that's what happened to him, too. He wasn't actively dating at the time and he deleted the phone number of the only man he was seeing, even blocking the number on WhatsApp to avoid messages asking him to get back together. Alihan said authorities later pulled his phone records to find the number.
The captors beat Alihan, demanding to know whether he knew any other gay men. When he confessed to knowing one but not remembering his number, they drove him to the building where Alihan's ex lived.
Alihan did not find the man he was looking for and was taken back to the apartment where he was being held. That's where Alihan says Ayub Kataev, a law enforcement official, put him on his knees, and kicked him in the face. Kataev was one of several Chechen officials, including Kadyrov himself, later sanctioned by the United States for their roles in the crackdown.
Eventually, Alihan and others were transported to one of the many facilities outside Grozny, Chechnya's capital, where gay Chechens were beaten, tortured, and sometimes killed. Under pressure of violence, Alihan and others were forced to give up other gay men they knew.
"They administered electric shocks, but they mostly hit me with a pipe," Alihan said. "My legs were swollen. I couldn't take a normal breath in or out because of the pain in my back. Overall, they liked to hit victims who were skinny, smaller, more attractive men."
Alihan said there were few guards who refrained from hitting the captives. There seemed to be no end to the violence and humiliation. Men were lined up and told to hit their heads against the wall. Some were forced to dance "like women." The victims spent a lot of their time cleaning the guards' cars in the middle of winter. Alihan had to wash blood left on prison walls by other tortured men.
One guard seemed to take his own loss out on the prisoners. "When his brother died, the next day he came to beat us," Alihan said.
They were held in the same cells as drug dealers and people whose family members had gone to fight in Syria. They were all fed once a day and not allowed to shower. One man's wounds had become badly infected, so the guards allowed him to shower to get rid of the smell. It didn't help.
"The smell from his wounds was really bad," Alihan said. "It was terrible for everyone. And for him. He's not an animal. We put up with this. We sat there quietly."
The men only slept three or four hours every day, but some guards didn't let them sleep at all.
Alihan credits the story in Novaya Gazeta, written by journalist Elena Milashina, with saving his life and the life of other victims by prompting an international outcry. "I thought they would have ordered us shot dead if it weren't for Milashina and the rest of the world that paid attention to this," Alihan said.
The activist who spent years working in North Caucasus said the outcry took the Chechen government by surprise. They were certain it wouldn't get out, counting on the victims being ashamed of their sexuality. "They would be so embarrassed, ashamed, and dishonored they would never tell anyone," she said. "But they did tell."
International attention is also part of the reason why Alihan is speaking out now. He remembers the names and faces of his captors, and he wants them recorded for the world to see. Some of them, like Ayub Kataev, Apti Alaudinov, and Magomed Daudov, the chair of Chechen parliament known by the nickname Lord, have since been sanctioned by the US for their role in the purge.
There were others as well, whose names Alihan can recite from memory. He wants governments to keep paying attention, because the crisis has not gone away.
"If a Chechen is gay, it's worse than being a terrorist," Alihan said. "He needs to be able to leave the republic automatically. Anywhere. Gays and lesbians are in danger of death. For those with HIV or other illnesses, it's even worse. You can't marry them. And they would be killed automatically. They're not needed in the republic. Their own relatives don't need them. Some try to marry off the men and to control them somehow. Many are modernized and not ready to kill. My relatives weren't ready to kill."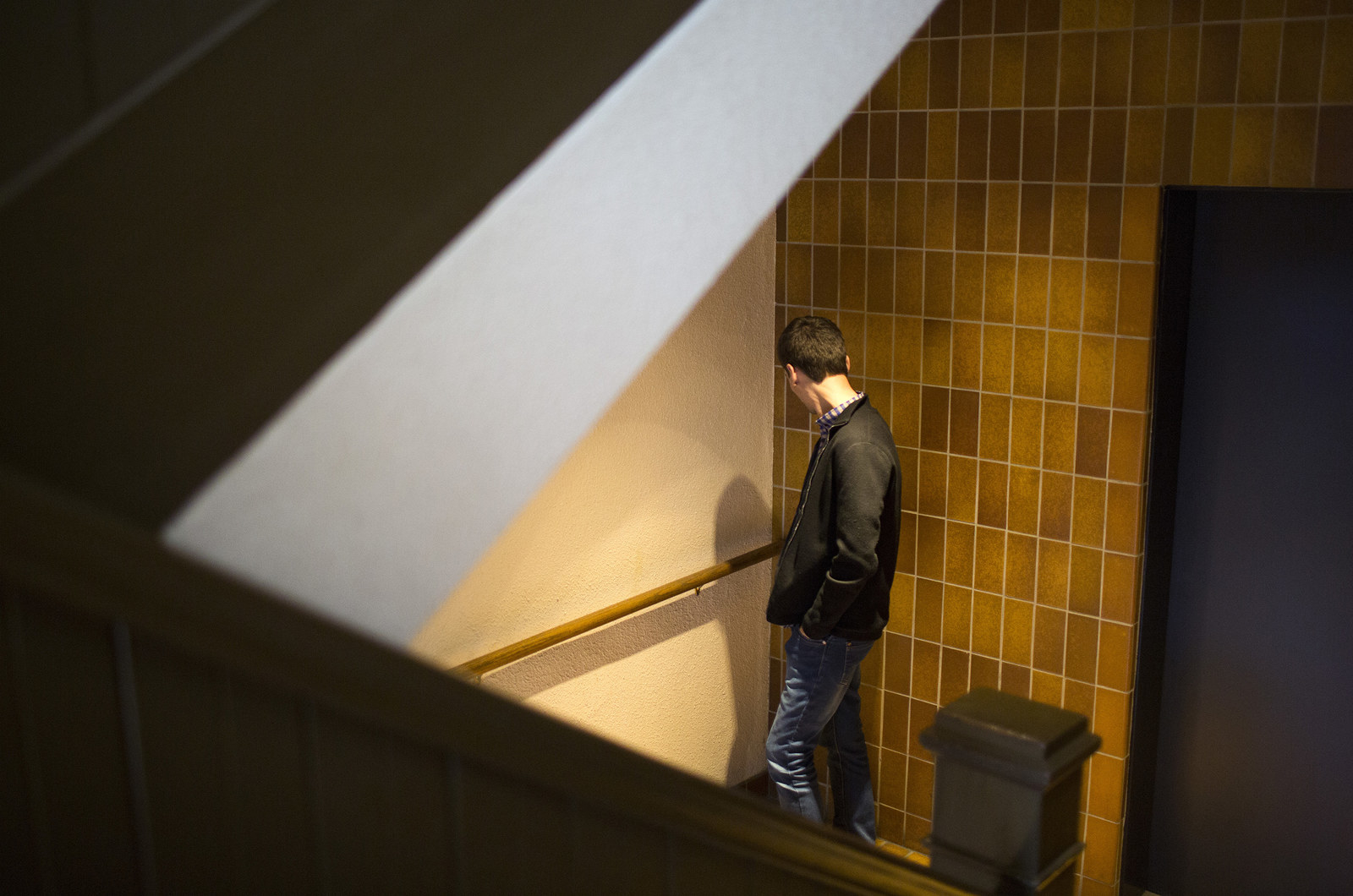 Alihan and over two dozen Chechen men have resettled in Canada in secret, fearful of retaliation from both Chechen authorities and local diaspora communities. When activists first started getting men out of the region, they wouldn't speak publicly about the countries that took them in. Many are still not public. Those fears are not misplaced. The Globe and Mail reported last September, citing two anonymous sources, that one man who landed in Toronto was physically threatened.
Spokespeople for Immigration and Citizenship as well as Global Affairs Canada declined to comment on the details of the Chechens' resettlement, citing concerns for people on the ground. There are no specifics about how the secretive the program was developed, but it's clear work of activists was key.
In Russia, that work fell to the Russian LGBT Network, which set up a hotline and safe houses for those wanting to escape and prodded embassies to act. Alihan was one of the many people who called the hotline, which still rings often according to Russian LGBT Network head Igor Kochetkov.
"Some people are afraid of their relatives, others are being blackmailed by police. We're receiving calls from people with very different situations," Kochetkov told BuzzFeed News.
It's not only the victims who want to get out, he says, but potential victims as well. Because authorities search phones and obtain names through torture, nobody knows if they will be next. That's also what makes activists want to keep this story in the news.
"The main thing that everyone has to know is that nothing has been done to bring the perpetrators to justice," Kochetkov said. "It's not just Russia's business, this is a crime against humanity and the international community has to apply strength to resolve it."
In Canada, much of the work of helping resettle victims of the purge was done by Rainbow Railroad, a nonprofit dedicated to helping LGBT people escape state violence. Last year, the organization brought 200 people from 15 countries to safety, including victims of the Chechen purge.

Kimahli Powell, the group's director, said they worked closely with the Canadian government to bring the men here, a partnership they'd like to keep open as more LGBT people face prosecution around the world. They also provided support to the men who escaped, addressing immediate needs like housing, mental health, and struggles with learning the language.
"These individuals fled with nothing and were in a safe house in Russia for months," Powell told BuzzFeed News. "So there were basic necessities we felt we were obligated to provide."
Canada is tight-lipped about the process that allowed the men into the country, and many now worry it was a onetime exception. International law requires for a person to have left their home country to qualify for refugee status, but doing so would have put the Chechen men in too much danger if their refugee claims were rejected and they were sent back.
LGBT refugees across the world face similar dangers, which is why activists and politicians alike are asking the Canadian government to create a concrete policy around the issue. Having spent months waiting for his chance to leave Russia and seeing people suffering for their sexuality firsthand, Alihan also thinks countries with the resources to help need to step up.
"I would ask them to bring the people who were stolen straight here," he said
He'd also like for his tormentors to face international sanctions from a handful of countries under the United States' Magnitsky Act, which was passed in 2012 as a way to punish Russian officials for human rights violations after a lawyer investigating corruption was killed in prison. Canada passed its own version of that act late last fall. Government officials declined to comment on individuals who could be sanctioned under it in the future, but a spokesperson told BuzzFeed News that "Canada now has the ability to impose asset freezes and travel bans on those responsible for or complicit in these reprehensible acts."
Meanwhile, things in the region are getting worse. An attack on a prominent Chechen human rights group, Memorial, last month was a blow to activists. The director of the group was detained on Jan. 9 on drug charges activists called "trumped-up." According to the activist BuzzFeed News spoke with, Kadyrov has made it very clear that doing something wrong will affect not just an individual, but their immediate and extended family.
"These are very scared people. They're very broken," the activist said. "They are surrounded by a specter of uncontrolled, unexpected, could happen to anyone, horrific violence."
But she still has hope, thanks to the ordinary people who continue to defy the regime despite dangers.
"There's always hope because there's one thing I know," she said. "There are people in Chechnya, and all places, who are good and kind and brave people who support and protect others. And often because they do this, they suffer for it. But they keep doing it."
Despite his journey, Alihan misses home. He brings up how beautiful Chechnya is and, if it were not for dangers, it would be worth visiting. The shawarma in Canada, he said, just doesn't compare to one of his favorite dishes back home.
Alihan also relishes the openness being in Canada brings and not having to hide. He has anxiety about how his life will develop, whether he will have to take odd jobs like many other immigrants to be able to pay the rent. But he also has dreams, like being a fashion photographer or working for a newspaper. They're far-off plans and he says he feels shy talking about it.
"I have hope and interest," he said. "I want to do something." •