The Young Union of Bavaria, a political youth organization for conservative German parties, posted an image of a fake tweet from socialist politician Martin Schulz on its Facebook page.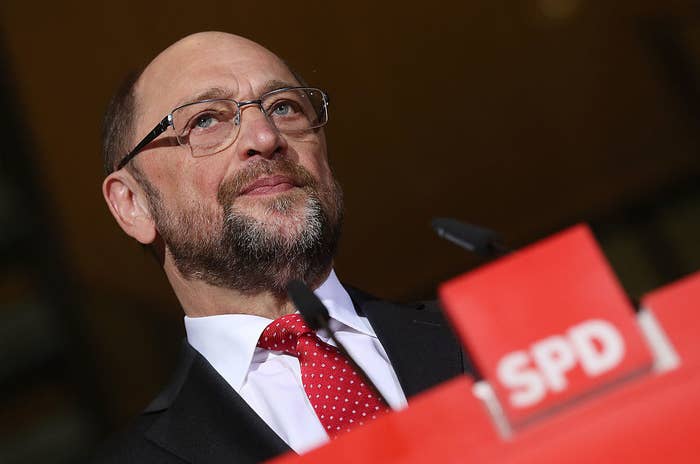 The Facebook post included two tweets, one real and one fake. The first tweet appears under the headline, "What Martin Schulz is tweeting." The tweet in the screenshot says, "The pictures from Hamburg are shocking. Riots don't have anything to do with politics. The offenders have to take responsibility."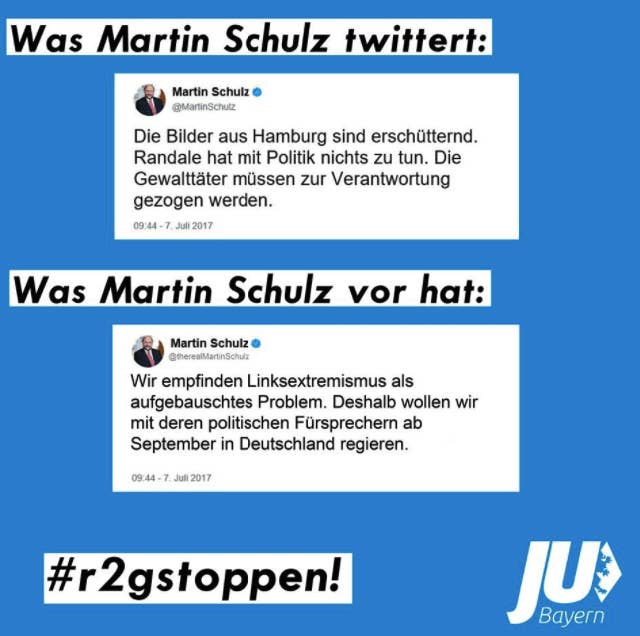 The Young Union of Bavaria created the fake tweet. Schulz never tweeted it, though the layout and design make it look like he did.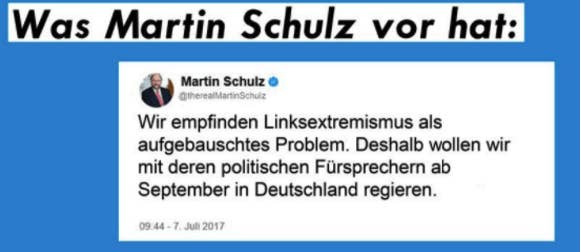 How can you tell it's fake? What makes the tweets different is the accounts from which they were supposedly posted. The second tweet was posted by "@therealMartinSchulz."
But that account doesn't exist.
Both tweets have blue verification marks, which is Twitter's way of authenticating accounts. At first glance, they both look real.
The font for the Twitter usernames in the screenshots is too small to read on mobile, so if someone read the post on their phone they likely wouldn't notice the different account names for the tweets.
The Young Union admitted to BuzzFeed News that the second tweet was doctored. The organization's managing director, Stephan Ebner, said "the second tweet is clearly an exaggeration."
BuzzFeed News contacted the Social Democratic Party about the tweet, but it declined to comment.
CORRECTION
Stephan Ebner's name was misspelled in a previous version of this post.