There were at least 17 fatalities following a school shooting in Parkland, Florida, Wednesday. As is often the case, it didn't take long for hoaxes to start circulating about the tragedy.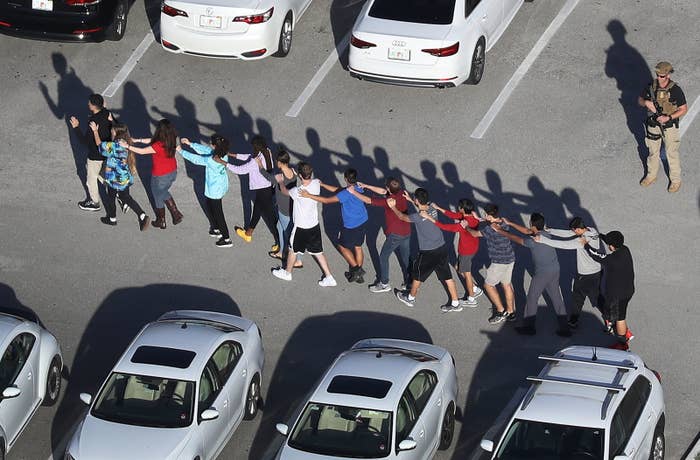 1.
A fake Bill O'Reilly account is spreading a hoax about the identity of the shooter. The man in the photo is comedian Sam Hyde, whose photo circulates after every shooting.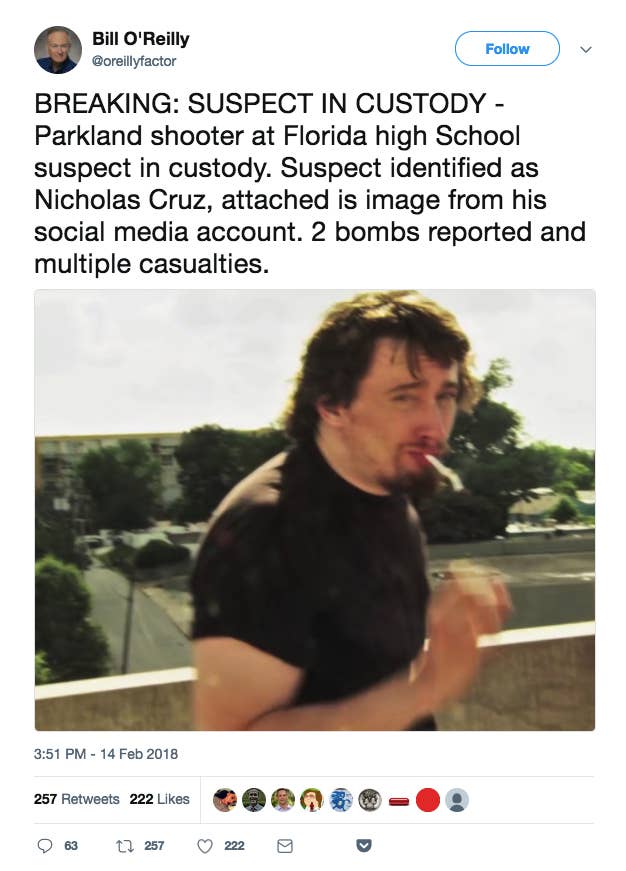 2.
The account has been restricted by Twitter but continues to spread hoaxes that are getting traction.
3.
Others uploaded videos and photos of the comedian falsely claiming he was the shooter.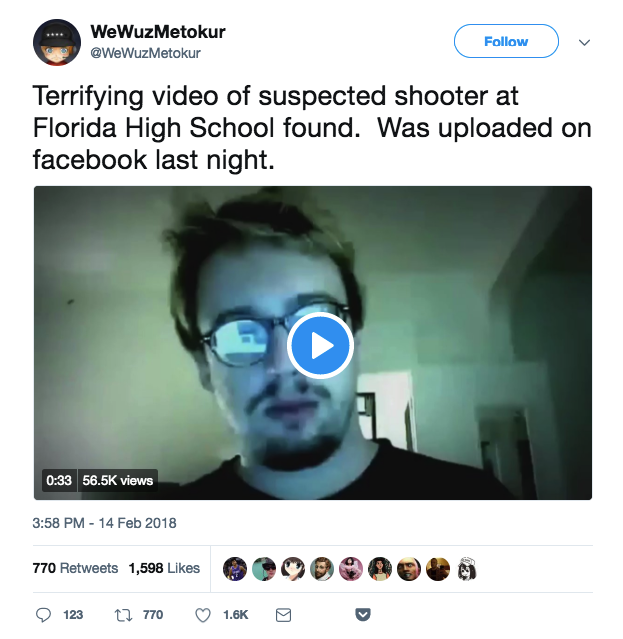 4.
Twitter users also falsely pointed the finger at German YouTuber DrachenLord, whose photos similarly circulated after the Berlin Christmas Market attack.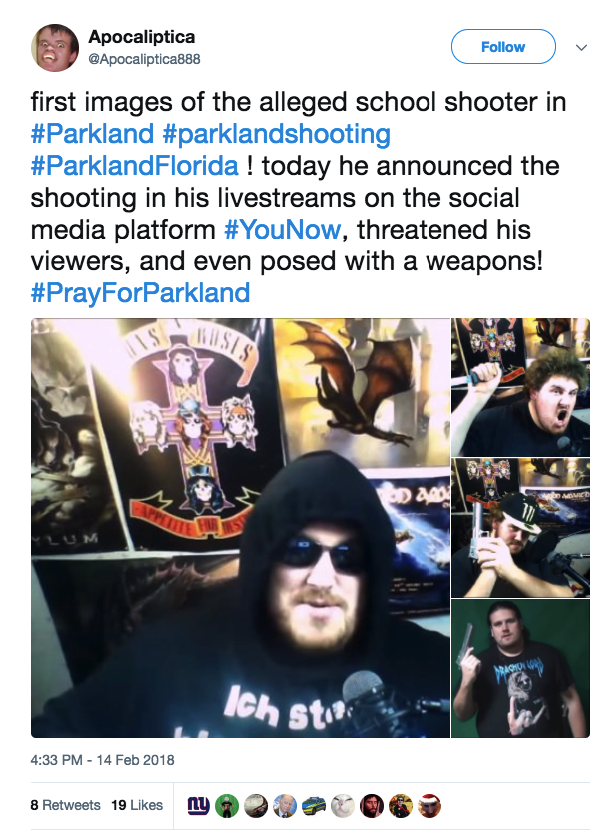 5.
A fake "antifa" account is also spreading a hoax about the suspect wearing an antifa T-shirt. However, the person in the picture, which has gone viral, is a 24-year-old named Marcel Fontaine, not the suspect.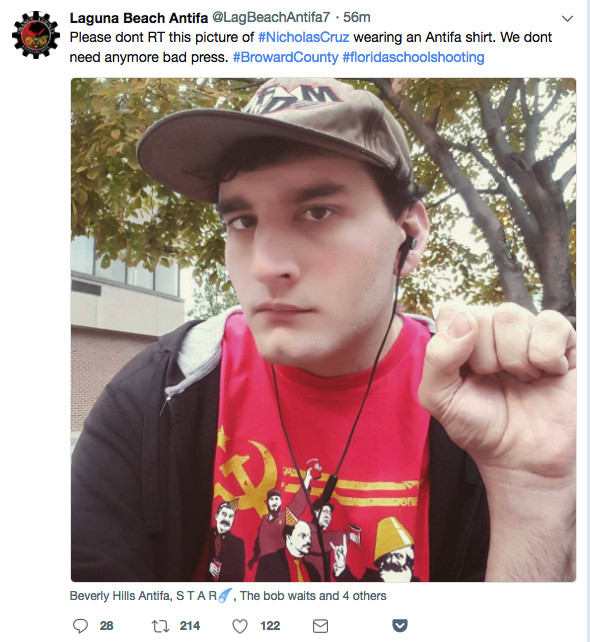 6.
A fake BuzzFeed News post was shared by a white nationalist Twitter account, MAGA PILL, which has more than 60,000 followers. The real BuzzFeed News post by reporter Salvador Hernandez was about the Florida school shooting.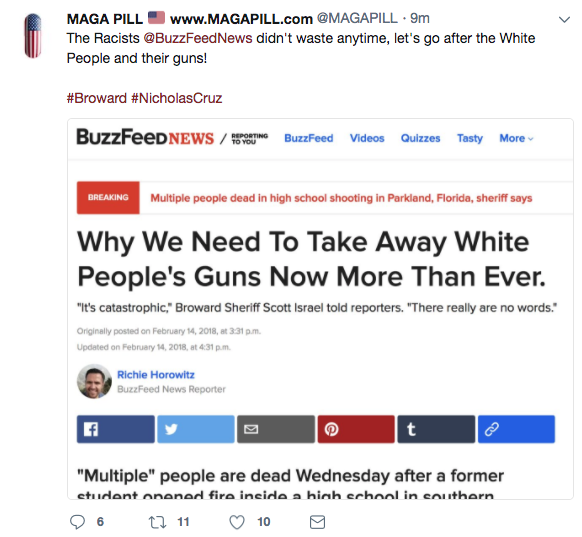 The president has previously shared tweets from the MAGA PILL account, which frequently shares conspiracy theories.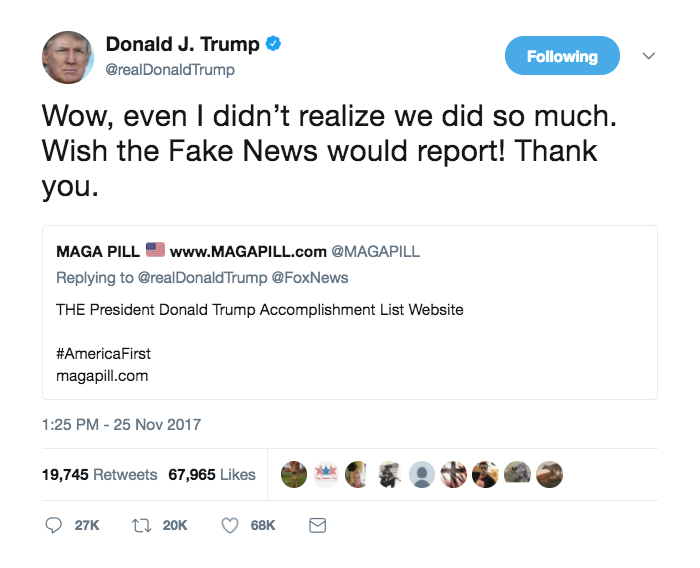 The fake article was also shared by Lucian Wintrich, the White House correspondent for the right-wing website Gateway Pundit. Both accounts later deleted their tweets, but the fake article had already started to spread.
7.
Some people started sharing fake posts saying that a family member was missing and a possible victim of the school shooting, while including an image of a real person who is in no way involved in the shooting. An account with the handle @TheGamingRapist shared an image of Bill Mitchell, who is the host of a pro-Trump conservative radio show in Florida, and claimed it was his grandpa.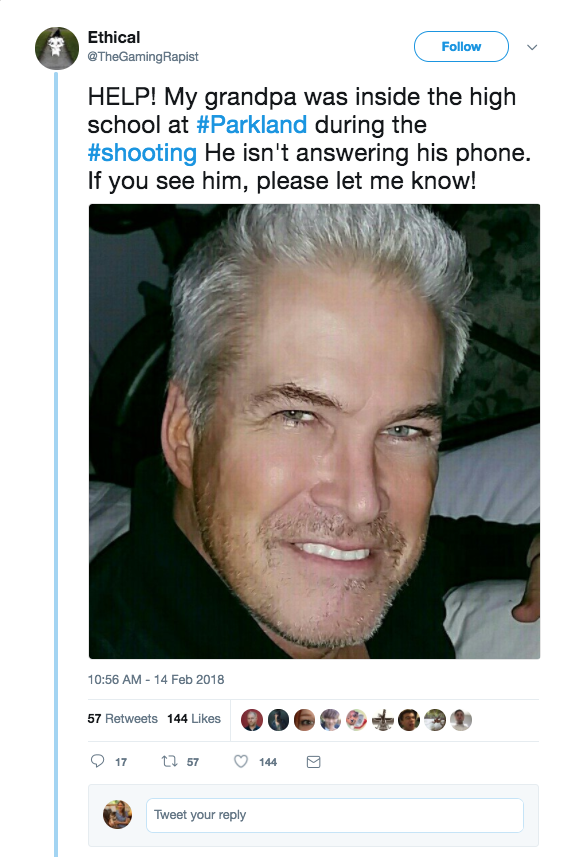 Microchip, which is a notorious pro-Trump Twitter account, tweeted a similar message about a missing grandfather along with an image of a real person: a YouTube user who posts under the handle TheReportOfTheWeek. The image is altered to make him look older.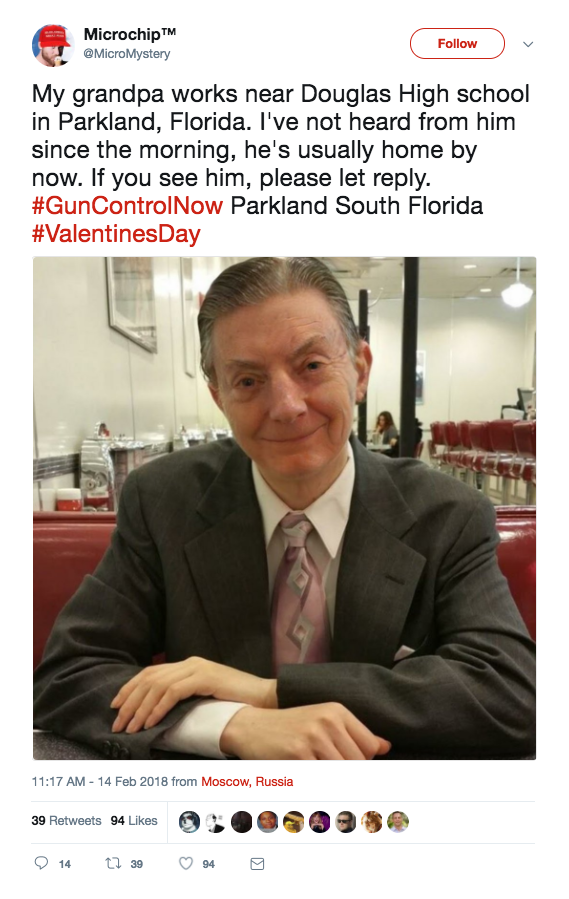 Other accounts shared different images of the same YouTube user TheReportOfTheWeek, while also claiming it was a missing relative.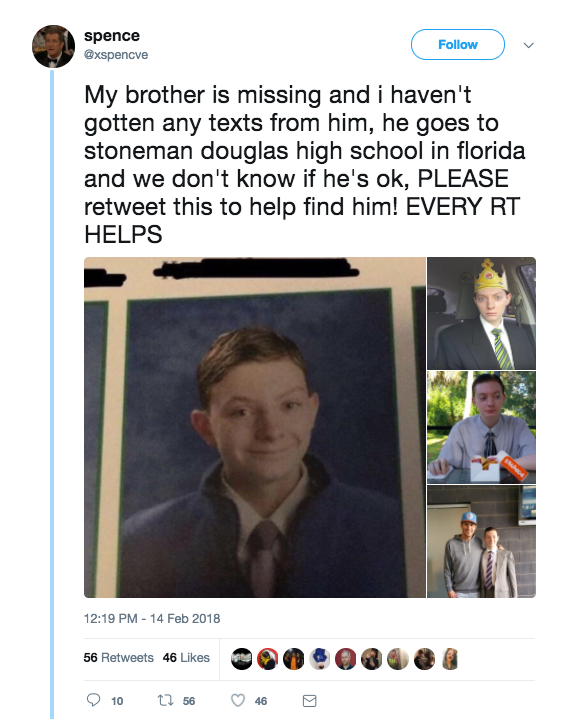 8.
People are faking tweets from Miami Herald reporter Alex Harris, who has been covering the tragedy.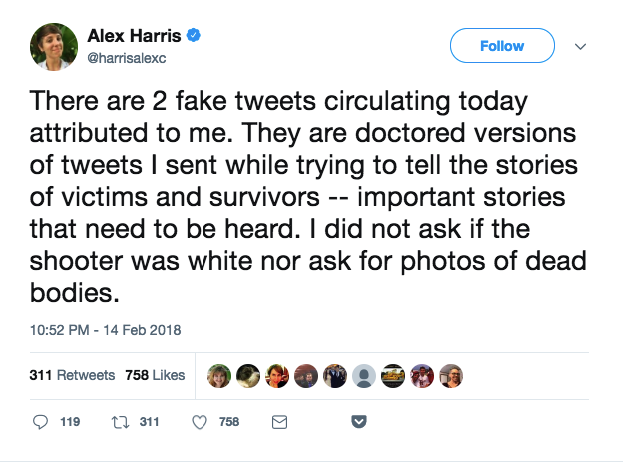 At least two hoax tweets falsely attributed to Harris are circulating on social media.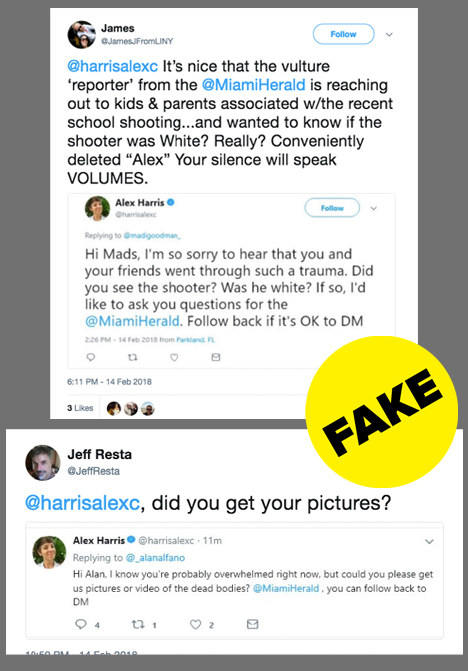 This is a developing story. Check back for updates.