On Sunday, a passenger plane carrying 71 people crashed outside of Moscow. There were no survivors.
Russian authorities are still investigating the cause of the crash. According to state media reports, the Russian Ministry of Transport said all theories are being considered, including weather conditions and human factors. Authorities also released a passenger list for the plane late Sunday.
Soon after the plane crashed, websites began circulating conspiracy theories about who was on board the flight.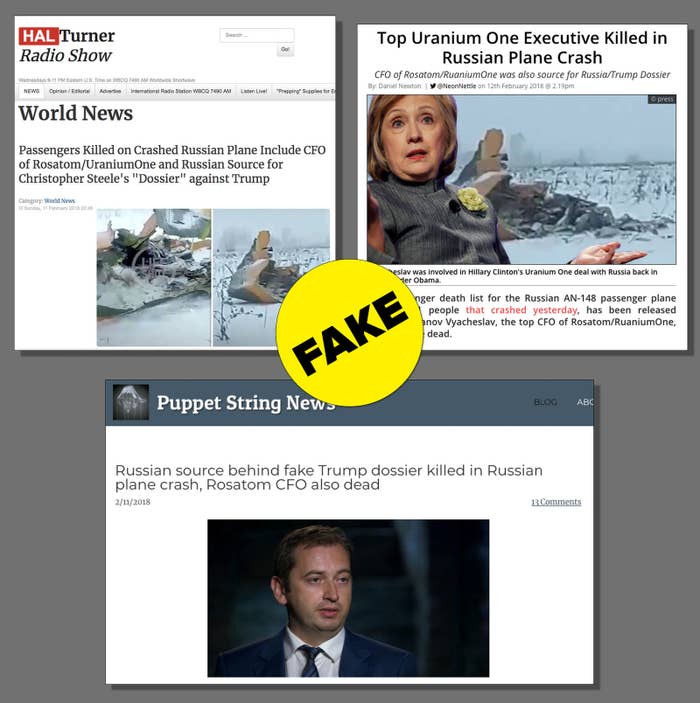 One claim was that a possible source behind the Trump dossier, Sergei Millian, was on the flight. This is false. The passenger list released by authorities does not include his name, so instead the conspiracy theorists claimed that he sometimes uses a different last name, Sergei Panchenko. There is no evidence of this.

In fact, they are clearly two different people. The man in the photo on the left below is Sergei Panchenko, who died in the crash, according to Russian media reports. The man on the right is Sergei Millian, who may be connected to the dossier.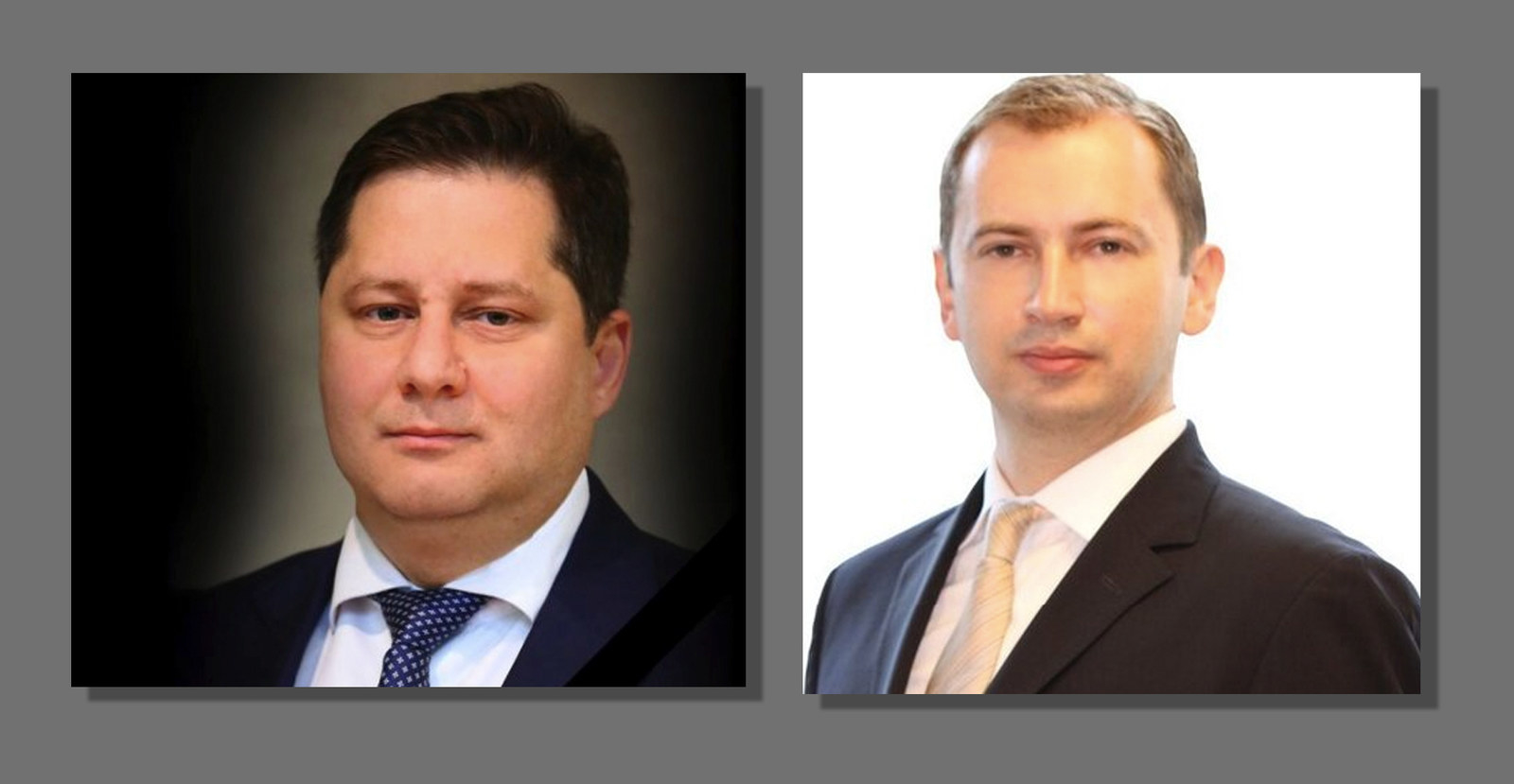 The second false claim circulating is that the CFO of Rosatom, Russia's nuclear energy company, was on the flight. The stories report his name as Vyacheslav Ivanov. Rosatom has been at the center of the Uranium One probe, which is looking into the sale of uranium by a Canadian company to Rosatom, and which Republicans allege shows wrongdoing on the part of Hillary Clinton. (The sale was approved by the State Department when it was led by Clinton. Other government departments also signed off on the deal.)
There was a Vyacheslav Ivanov on the flight, but he's not the CFO of Rosatom. The company's website shows it's actually a man named Nikolay Solomon.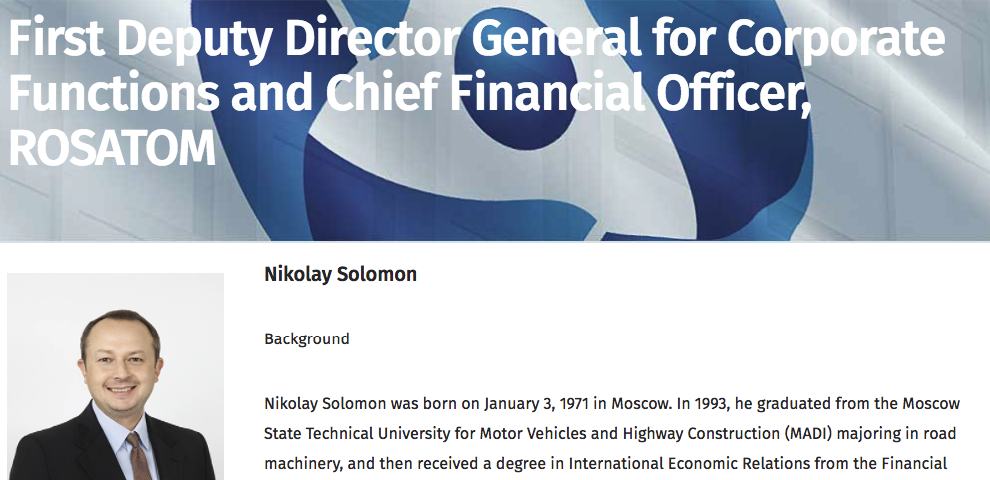 There is a man named Vyacheslav Ivanov who used to work for Rosatom, according to his LinkedIn profile, but he wasn't on the plane. In fact, he recently posted selfies of himself enjoying a cup of coffee in Moscow.
Despite being completely false, these claims spread across unreliable websites, to YouTube, and social media.
People from across the political spectrum were tricked.
That included Harvard professor Laurence Tribe, who tweeted a part of the conspiracy. He's since deleted the tweet and clarified that he misreported the situation.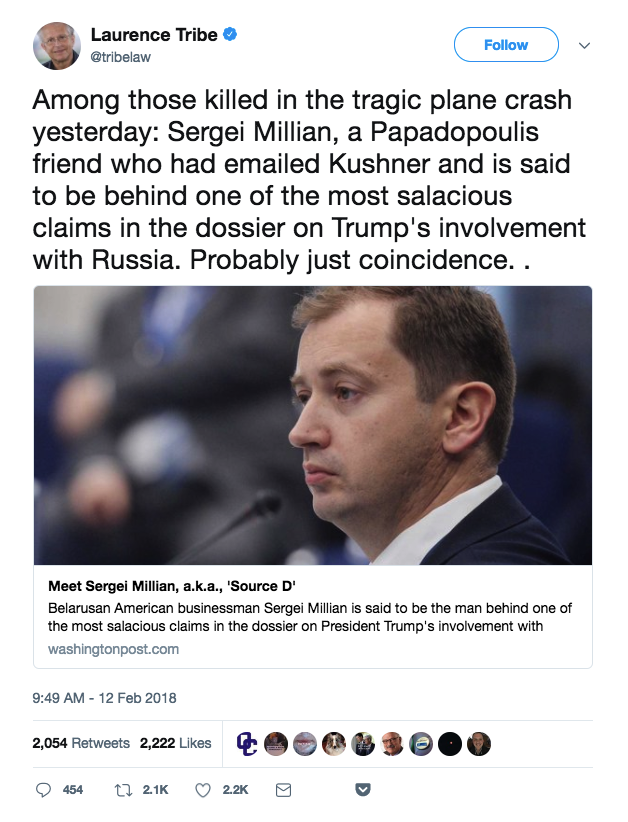 Tribe told BuzzFeed News he regretted posting the tweet and deleted it as soon as he could.
"What that teaches me is that no matter how plausible something sounds, anything that one does that might give credence to a false and unverified report is dangerous," he said. "It's an object lesson about how one can get taken in."