🎶 But I'm a creep 🎶 I'm a weirdooooo 🎶
The internet loved it. It was viewed nearly half a million views since being uploaded.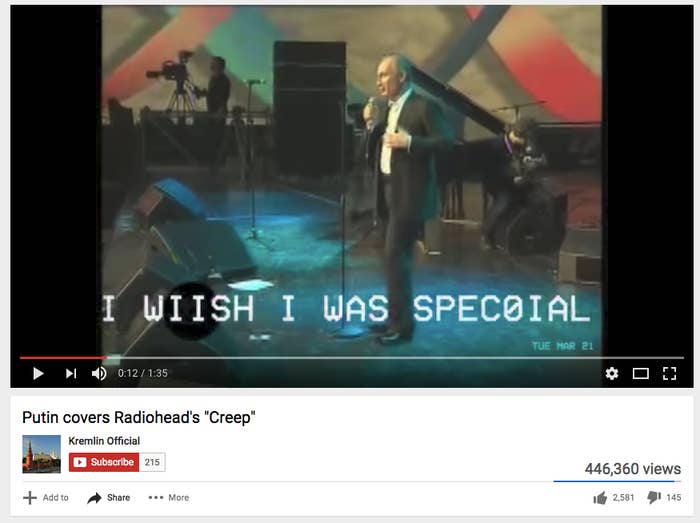 "Who else but Putin to cover 'Creep' by Radiohead?" says this tweet from a French publication.
Unfortunately for all of us, the video is not real. Both the bio and a watermark on the video advertise an Instagram account, therealputinofficial1952, that regularly posts memes of Putin the president probably wouldn't like. Like this one, for example.
(The audience ate up his performance.)
In summary, while Putin likes his karaoke, the performance of "Creep" is...