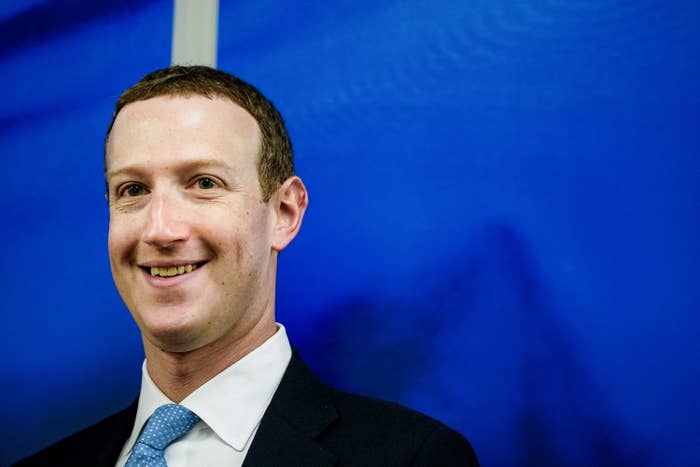 For the first time, Facebook has removed fake accounts, groups, and Instagram profiles run by a US-based PR firm, the company said in a new report. Facebook also removed fake accounts run from Russia that aimed to influence politics around the world — including the US presidential election — and fake accounts in Pakistan that sought to tamp down domestic dissent.
According to Facebook, Washington, DC–based PR company CLS Strategies ran 26 fake Facebook accounts, 36 fake Instagram accounts, and 46 pages across platforms, spending about $3.6 million on advertising.
CLS Strategies did not respond to questions about the fake entities, but said, "CLS has a long tradition of doing international work, including on social media, to promote free and open elections and to oppose oppressive regimes, and we take seriously our commitment to adhering to the fast-evolving policies of Facebook and other social media platforms."
Although CLS Strategies is based in the US, its content largely targeted people in Venezuela, Mexico, and Bolivia.
According to Facebook, CLS posed as local political parties, civic organizations, or media outlets to sow chaos. "Bolivia doesn't want a mobster or a Coward," said one post. "After years of looting, the health sector is destitute," said another, targeted at Venezuela.
"They also posted content in support of the political opposition in Venezuela and the interim government in Bolivia, and criticism of Morena, a political party in Mexico," the Facebook announcement said.
This marks the first time Facebook has removed content from a company based in the US, despite PR firms in other countries frequently appearing in its monthly takedown announcements. In the past, Facebook issued blanket bans on firms running fake accounts, which the company did not do this time.
"We have banned a number of firms in the past because their entire business model was built around this," said Nathaniel Gleicher, the head of cybersecurity policy at Facebook. "In this case CLS has a large portion of legitimate activity that isn't designed for this purpose, so we're not taking action against the entire organization at this point."
Acting on a tip from the FBI, Facebook also removed accounts run out of Russia that targeted the UK, Algeria, and Egypt, and — in a repeat of their 2016 election efforts — the United States.
"The first network we took down was linked to the Russian Internet Research Agency (IRA), and so was the 100th we removed in August," said the Facebook report.
In the US, the Russian network attempted to influence the upcoming presidential election, but without much success. According to Graphika's analysis, an article about Democratic presidential nominee Joe Biden and vice presidential candidate Kamala Harris gained only a handful of likes when posted across Facebook groups.
Gleicher said that the Russian-based account operators used fake personas to find freelancers for PeaceData, a website that purported to "cover stories that are usually untold or kept hidden from the general public."
"They reached out to — and relied on — real people or native speakers in the languages they wanted covered," Gleicher said, "likely to try to limit their linguistic footprint and make it harder to see that this was, in fact, an influence operation."
Russia has used this tactic before. In 2019, Facebook removed pages and accounts associated with the Internet Research Agency, the indicted Kremlin-connected troll farm. The pages targeted countries in Central Africa and were run by people in the region. At that time, Facebook didn't notify people associated with the pages of why they were removed, and one person claimed to have not realized they were working for the Russian government.
"Whaaaat theeee fuck," said a person who ran a removed page when reached by BuzzFeed News last year. "Pardon my language. What you say is a big thing."
This time, Gleicher said Facebook will be notifying everyone the Russian accounts reached out to, which he said was fewer than 200 people on the platform.
The PeaceData website wasn't particularly popular. According to social media tracking tool BuzzSumo, its top story was liked, shared, and commented on nearly 20,000 times, but most of its other stories received only a few hundred engagements.
The goal of the Russian network was to target people whose politics were left of center. One of the examples highlighted by the company showed an inflammatory headline that claimed the UK government was creating "a myth of a migrant crisis to distract from its failures."

Ben Nimmo, the head of research at online investigations outlet Graphika, said that the Russian operation didn't travel far.
"Keep calm," he tweeted.
The final removed network was run out of Pakistan and included 453 fake accounts primarily used for posting spam and reporting content criticizing Pakistan or supporting India. The network included 78 Facebook groups, which collectively had 1.1 million members.