A fake account impersonating Jennie Willoughby, who said former White House staffer Rob Porter abused her while they were married, tweeted a screenshot Monday of being blocked by Donald Trump.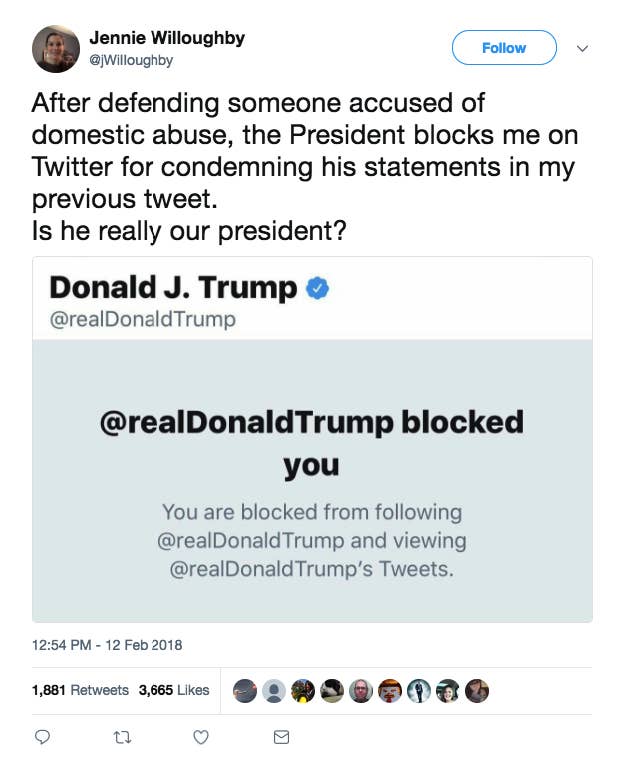 After Willoughby's story was published, Trump defended Porter and tweeted about lives "being shattered and destroyed by a mere allegation." Yesterday, Willoughby penned a response to the president in Time, which is possibly what made the screenshot seem plausible to some.
Hours after the tweet went viral, Willoughby tweeted from her real account calling out the impersonator and asking for her followers to report the fake.
One telltale sign the account is fake is how recently it was created.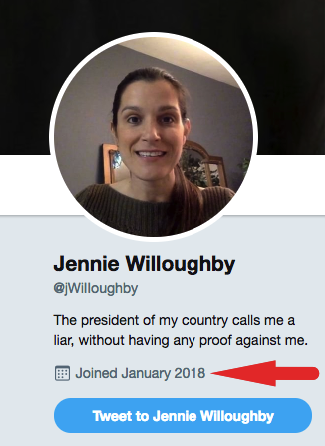 A search of Willoughby's Instagram account shows the photo came from a video she posted last March.
However, the fake kept spreading and fooled many Twitter users, including reporters, commentators, and attorneys. The account was also trending in New York.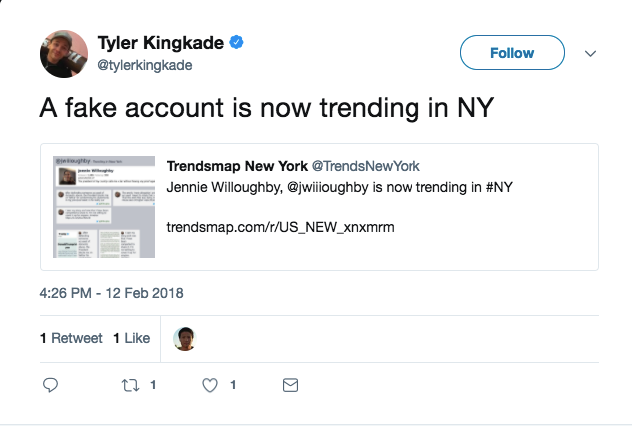 A New York Times cybersecurity reporter tweeted it as fact.
So did podcast host and CNN commentator Dan Pfeiffer. He later deleted the tweet, but didn't post a correction.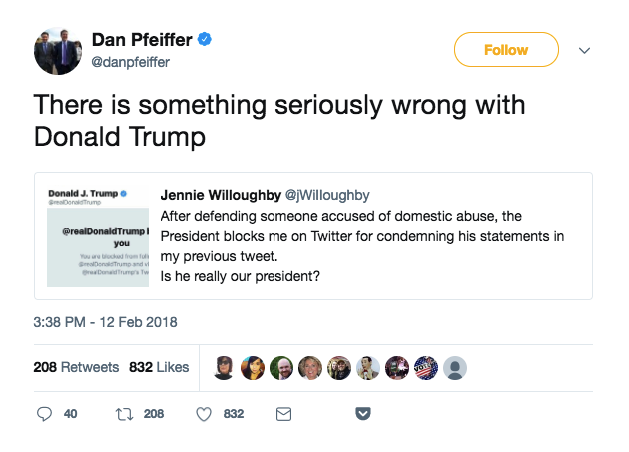 Politico congressional reporter Elana Schor also fell for the hoax, but later deleted her tweet and admitted to falling for it.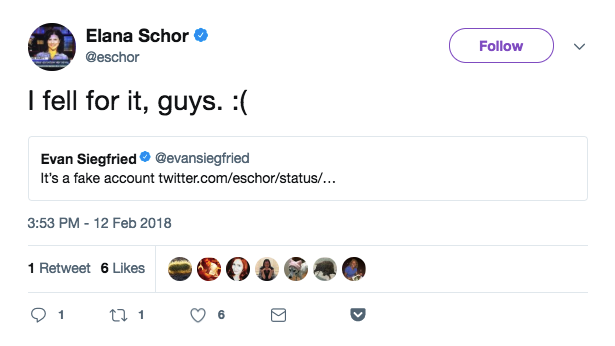 In the end, the account is very fake.