Here's A Running List Of Disinformation Spreading About The Coronavirus
There are plenty of fake videos and unsourced claims of how many people have been affected.
An outbreak of coronavirus that began in Wuhan, China, and spread to the US and France has caused nearly 80 deaths in nearly 3,000 cases, according to Chinese officials.

BuzzFeed News has compiled a running list of falsehoods and unverified information following the outbreak.

1. A website for the Hal Turner Show cited false numbers of how many people have been affected, Lead Stories reports. There are not 112,000 dead from the virus. The number of people quarantined has grown to 50 million, according to the Washington Post.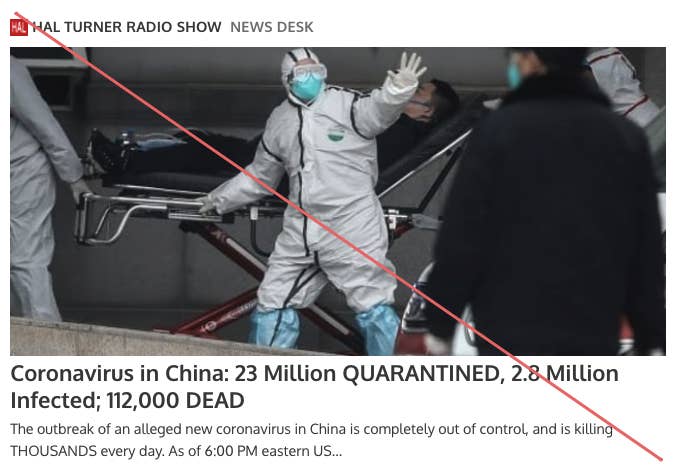 2. The information in this tweet is false. People are not dying in the streets and the director of the World Health Organization did not say that each country is on its own.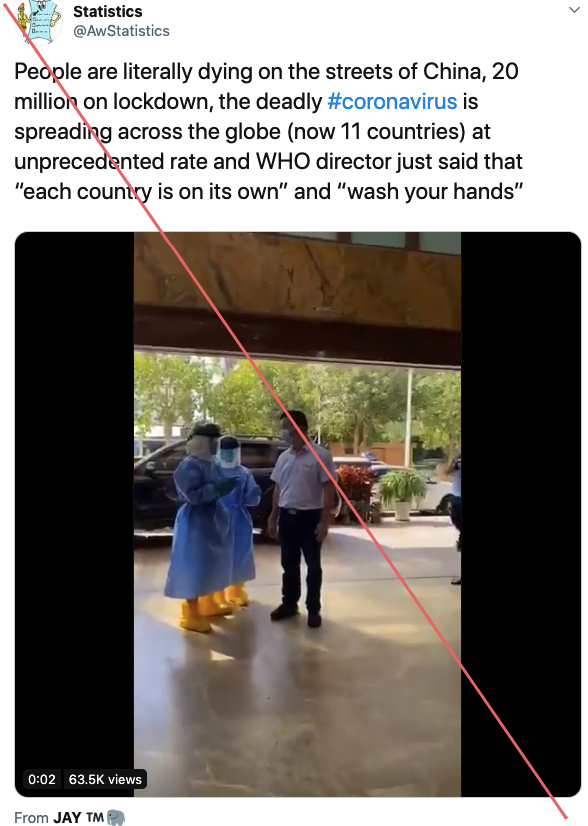 3. The origins of the virus are attributed to a seafood and meat market in Wuhan. There is no evidence that connects these images to coronavirus.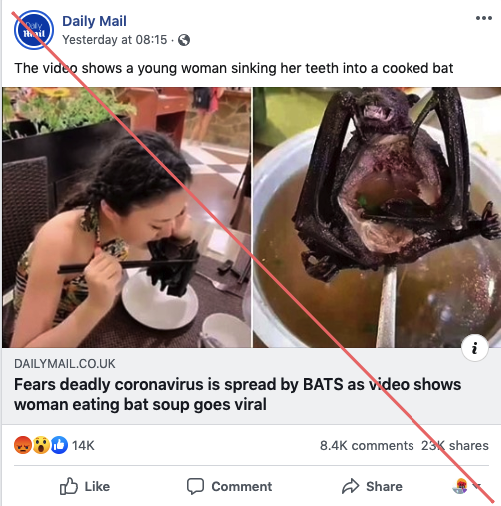 4. Yes, there was a coronavirus patent filed in 2015. It was for potential vaccine development and only covered the avian strain of coronavirus, which affects birds.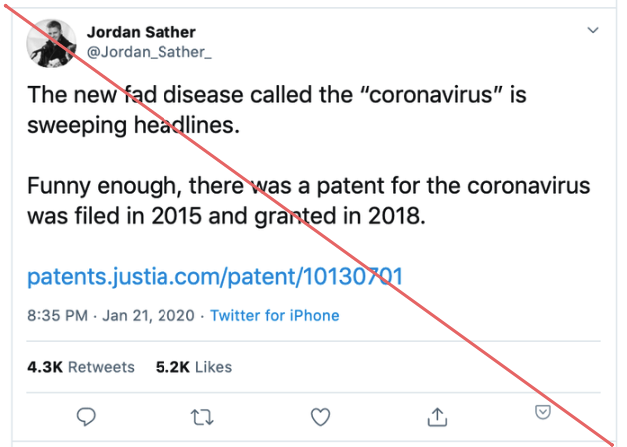 5. Some accounts are fear-mongering with unsourced information.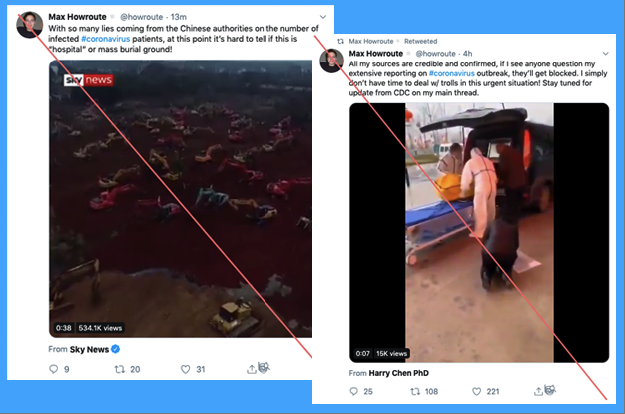 6. A story about children being abandoned in an airport has spread widely on social media thanks to the website 9Gag. However, it has not been confirmed by any credible sources.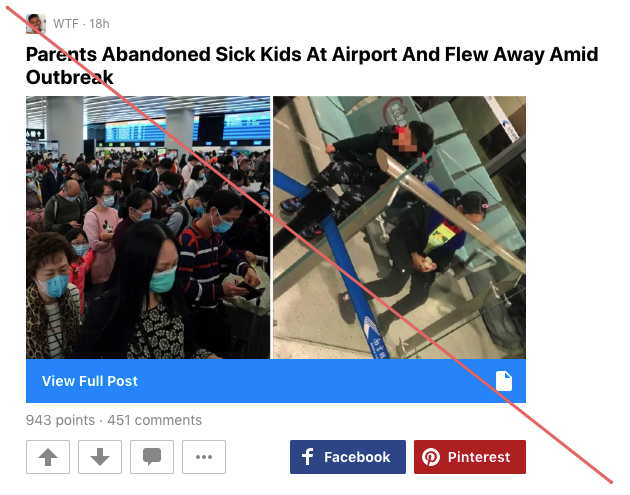 7. No, FEMA did not propose enacting martial law to contain coronovirus, PolitiFact reports. This article was posted by an unreliable website.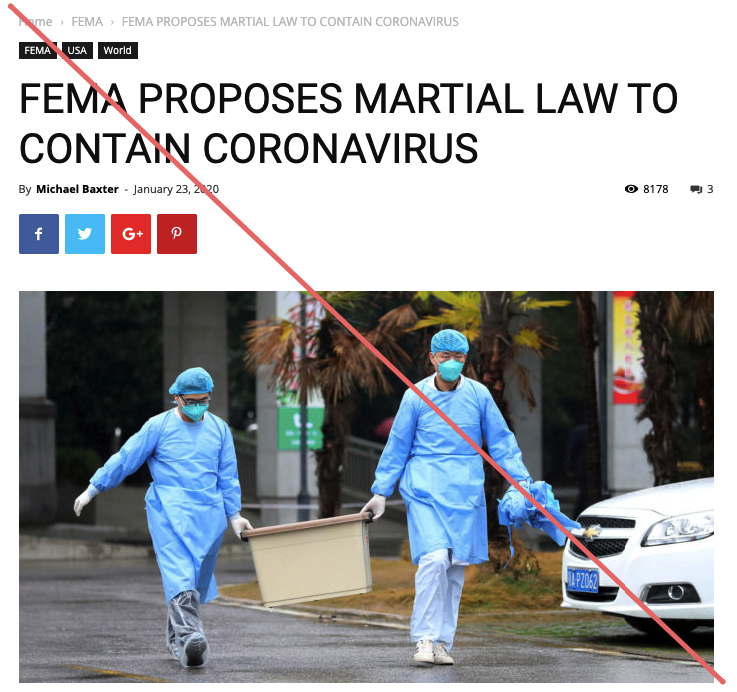 8. No, there aren't 23 confirmed cases of coronavirus in major US cities. The account that tweeted this claim calls itself a "parody" and has tweeted unreliable information in the past.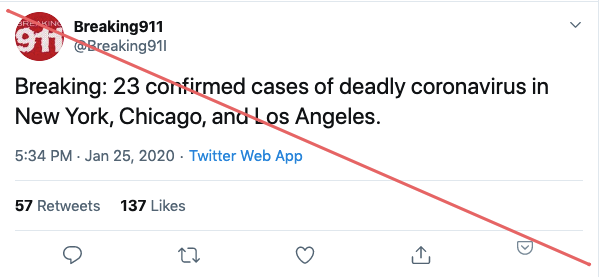 9. A viral tweet misrepresents the CBC News article about two Chinese scientists being expelled from Canada. The article does not mention coronavirus and there is no evidence to support this conspiracy.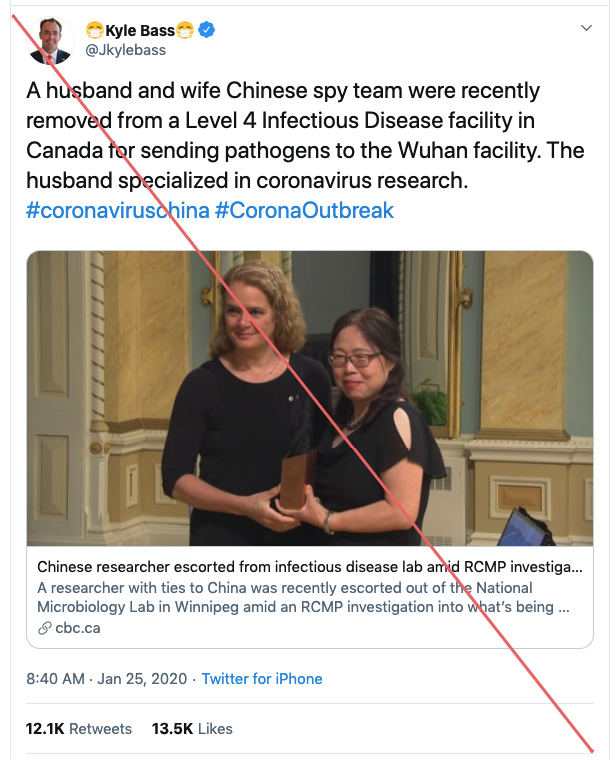 There also seems to be inauthentic activity promoting the false narrative.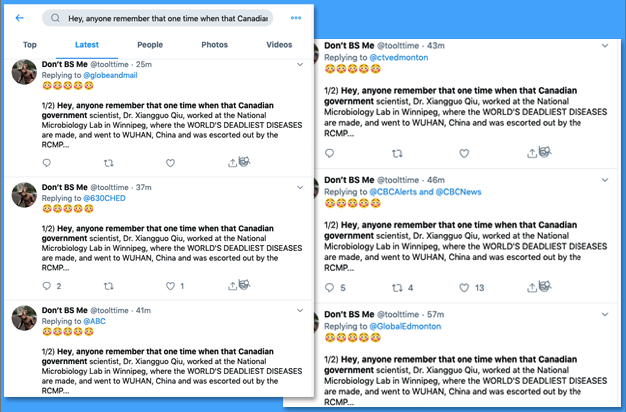 10. No, there hasn't been a case of coronavirus confirmed in Israel.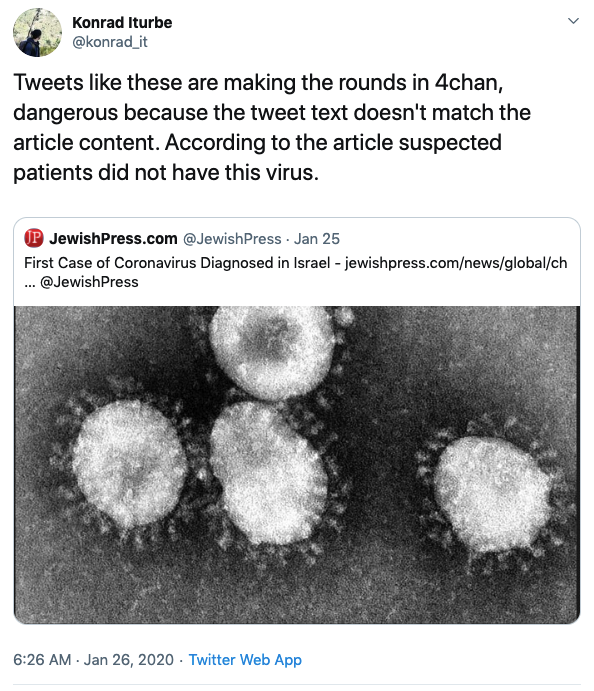 11. No, this isn't a video of coronavirus protests in Wuhan. The video has been making the rounds since at least July 2019.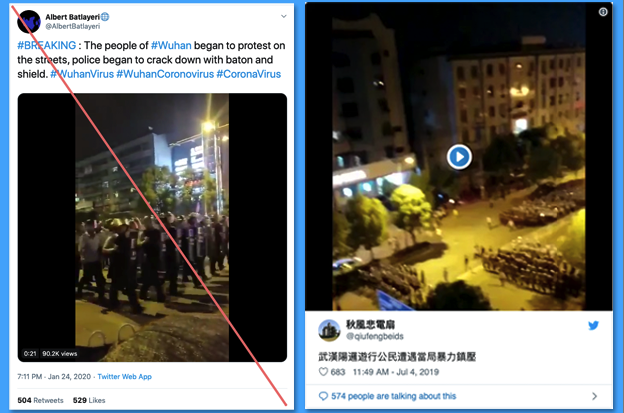 12. This is not a photo of a newly built coronavirus hospital in Wuhan. It's an image from an online apartment listing. The disinformation was spread by official Chinese channels.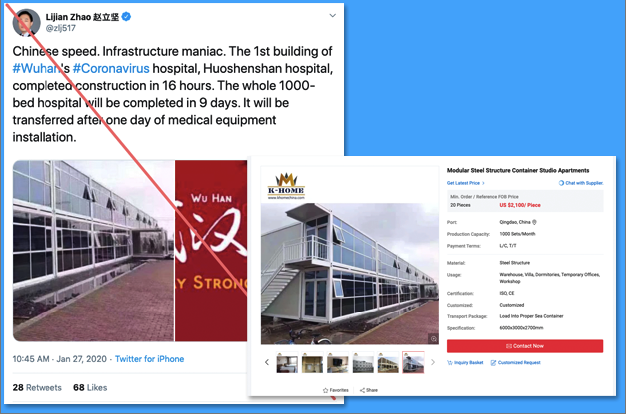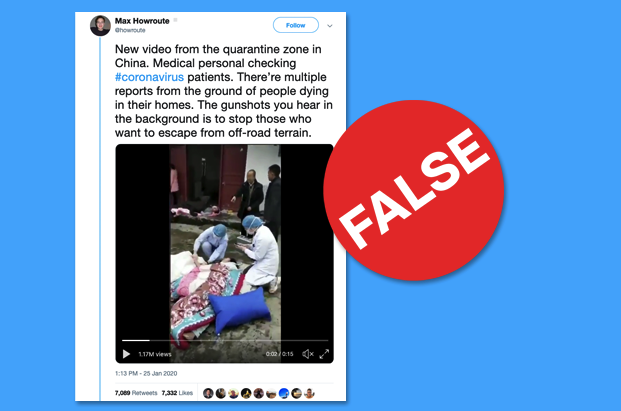 14. There is a fake "Canadian Department of Health" message spreading on WhatsApp. The text contains multiple spelling errors and does not match Canada's official release on coronavirus. The relevant government agency is also called Health Canada.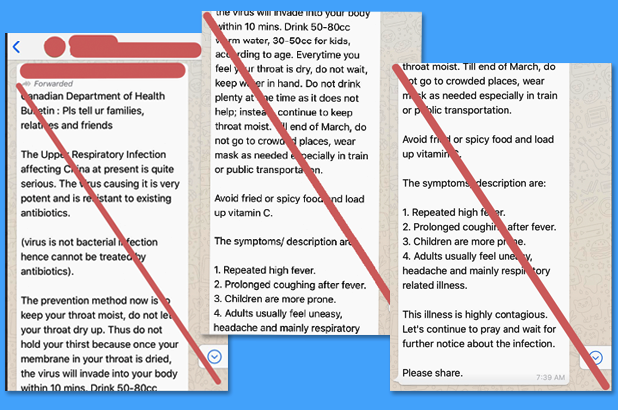 15. Another WhatsApp message falsely claims to show a list of Toronto schools affected by coronavirus. This list is not contained in the official City of Toronto release about coronavirus.
16. An Australian member of Parliament has had to debunk a fake press release making the rounds online.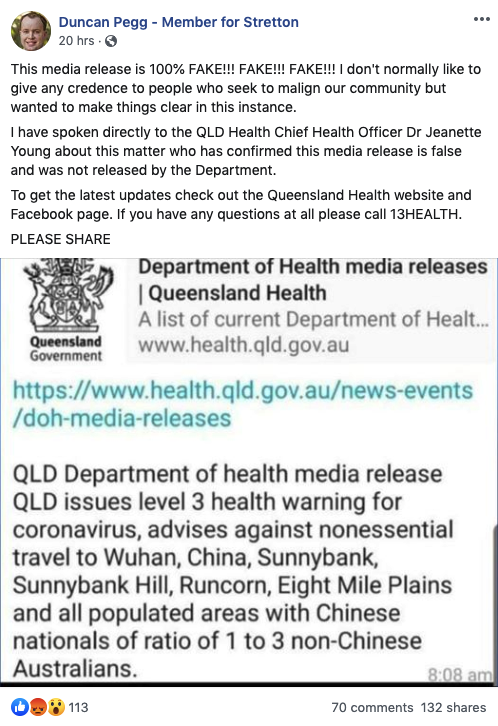 17. A fake image of the Ryerson University website spread online, falsely claiming there was a virus outbreak. "There are no cases of coronavirus at Ryerson University," a university spokesperson told BuzzFeed News.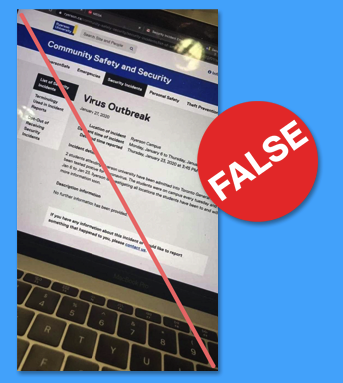 18. Another Canadian school, McMaster University, also put out a press release about a fake coronavirus report. "McMaster has confirmed that this sign was false, and there is no cause for concern," the release said.
19. There have been many false miracle cure claims. Vitamin C will not cure or prevent a coronavirus infection, as posts and videos on Facebook falsely claim.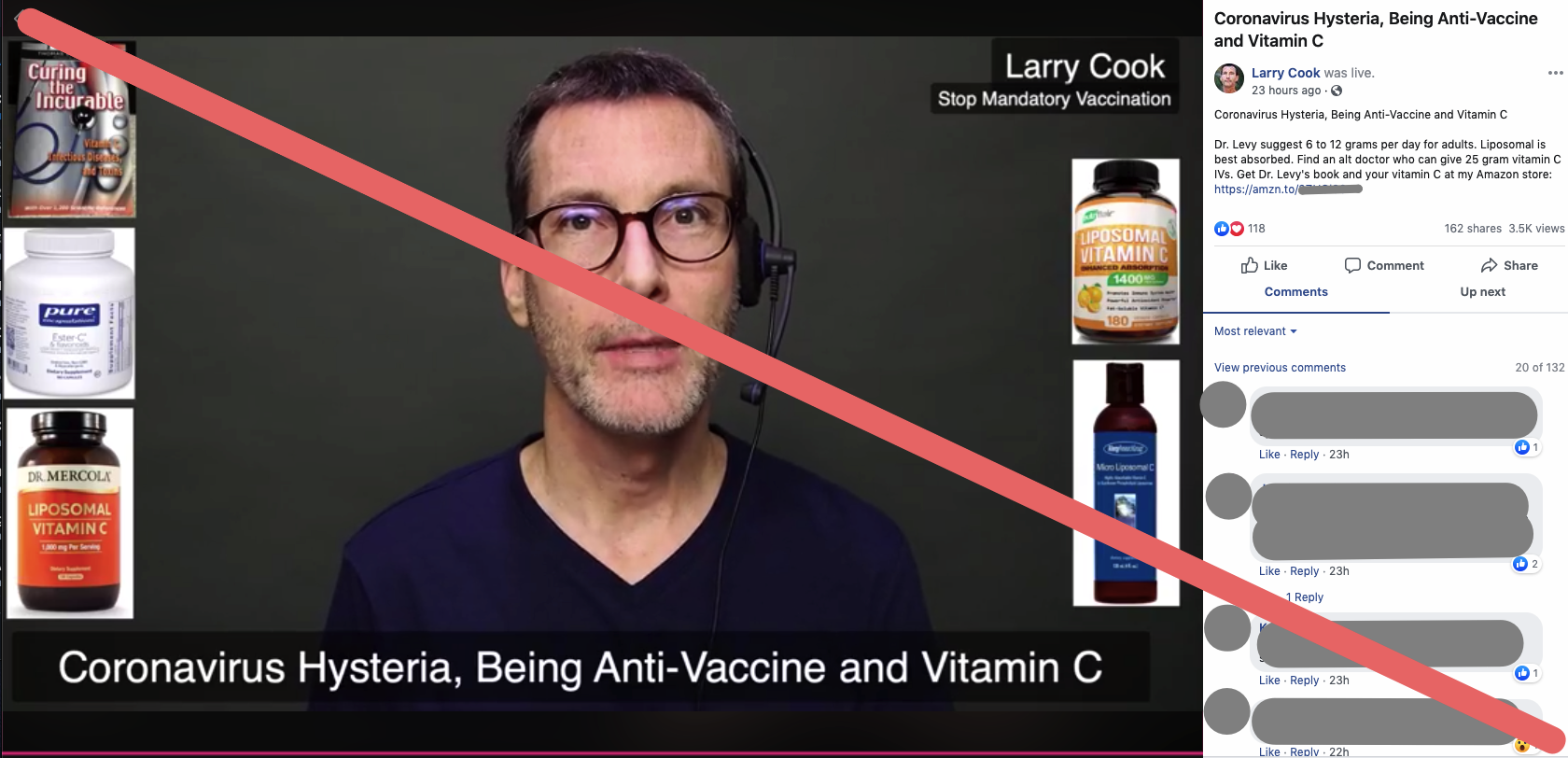 20. Cannabis will not help prevent or cure coronavirus.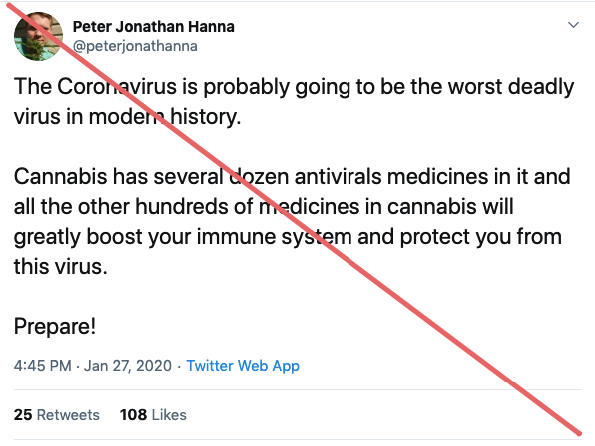 21. The government of India has falsely advised that homeopathy can help prevent and manage coronavirus symptoms. Natural medicines have not been proven to have any effect on the disease.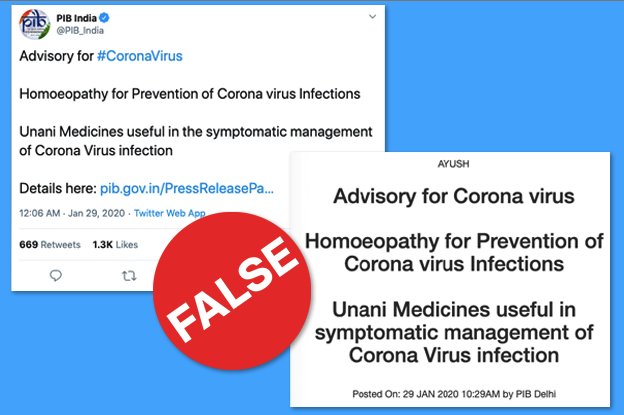 22. Air purifiers will also not help with coronavirus.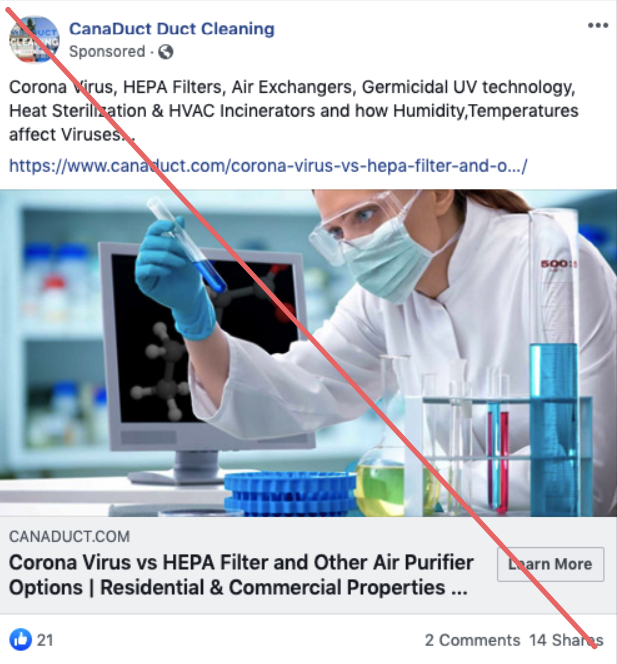 23. A fake message telling people to stay away from certain foods has been copy and pasted across Facebook, WhatsApp, Instagram, and Reddit. The Australian communications minister has had to refute the falsehood.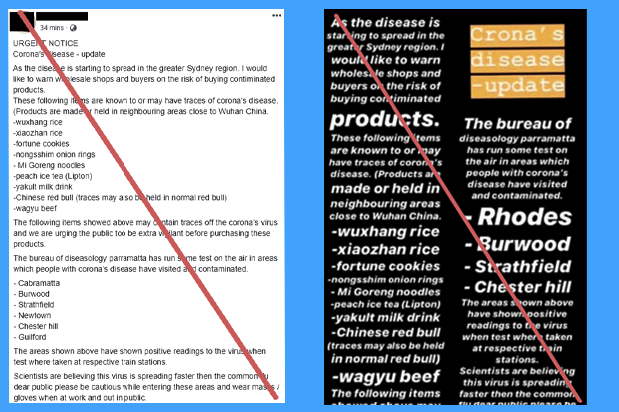 24. There is a fake NBC News article about coronavirus making rounds on Facebook.
25. A viral TikTok video of a doctor who pretends to contract coronavirus is fake, the Daily Dot reports.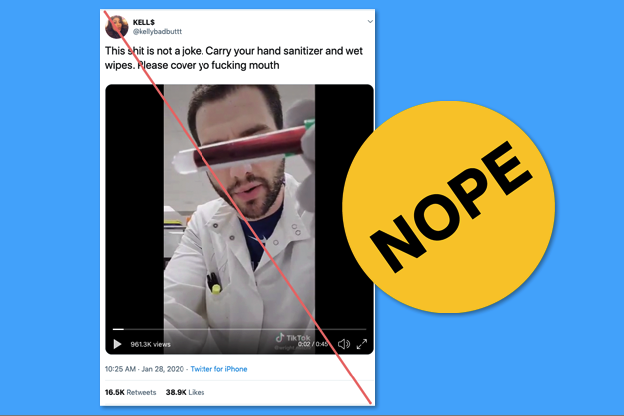 This is a developing story. Check back for updates and follow BuzzFeed News on Twitter.