The appearance was even noticed by then-candidate Trump, who pointed out Willis was wearing a Make America Great Again hat.
Trump didn't mention that Willis's bit was all about poking fun at his hairstyle.
The full clip of the appearance doesn't appear online, but the Internet Archive has a minute-by-minute breakdown of the interview. Fallon never asked Willis if he's a Trump supporter, and Willis never said he was.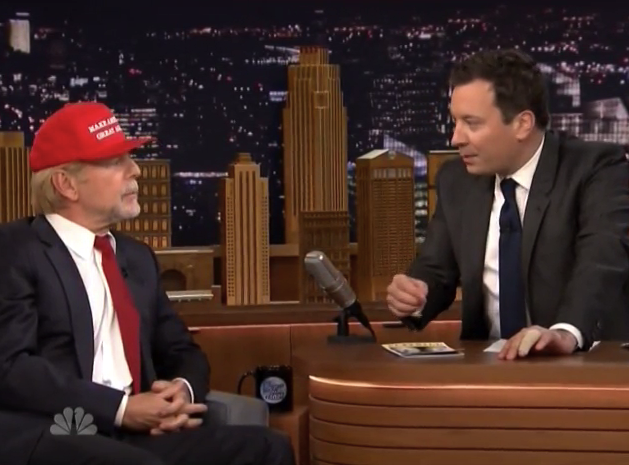 But after Willis's TV appearance, conservative news websites started falsely claiming he supported Trump.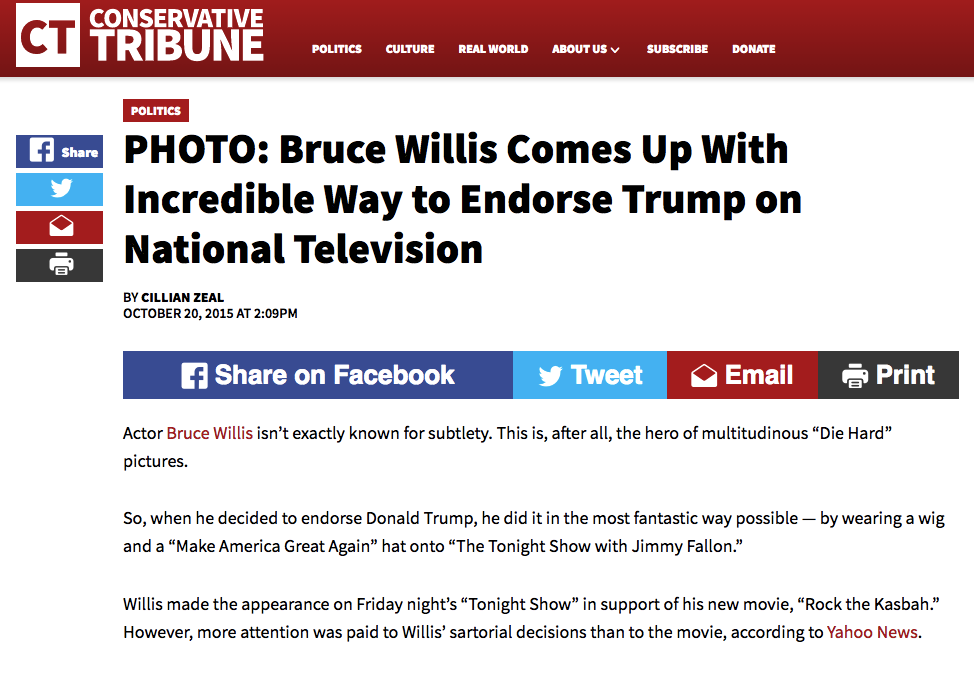 A year later, in the heat of the 2016 election, the photo of Willis in a MAGA hat was again used to claim he was a "total Trump fan."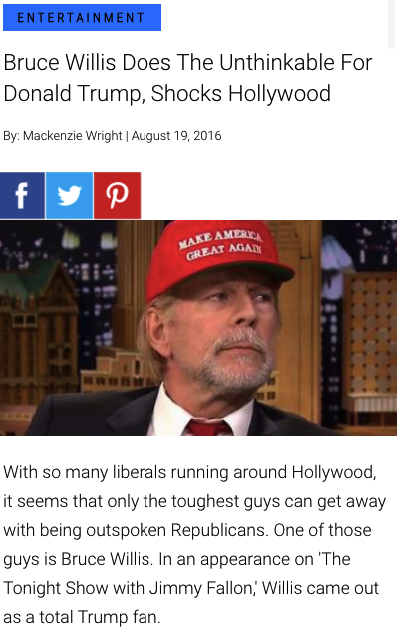 And now, two years after the original appearance, the false claim is going viral again. The Conservative Online published a story with fake quotes from Willis and scored 42,000 likes, shares, and comments on Facebook, according to the social tracking website BuzzSumo.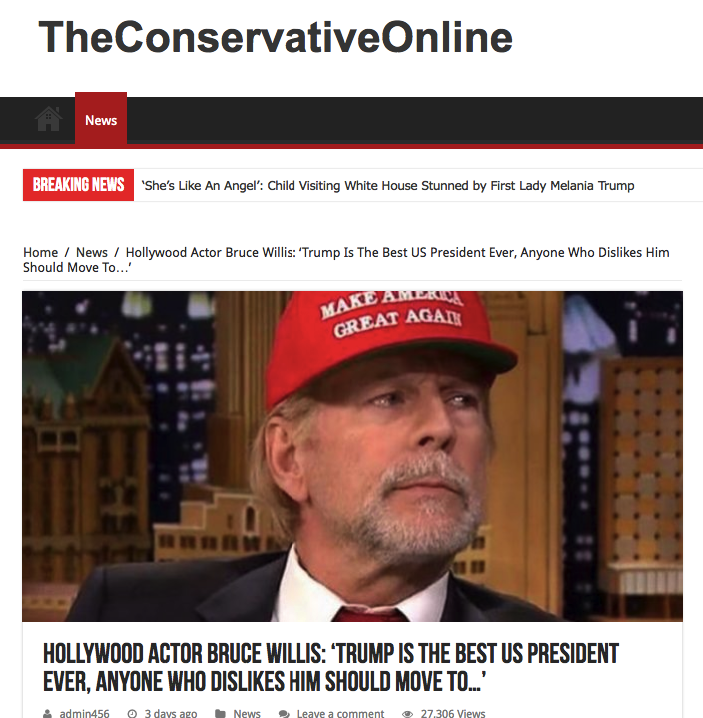 As Media Matters first reported, some sites spreading the hoax use Google AdSense as their ad network. This means the internet giant is helping these site monetize the fake story, and is earning money from it as well.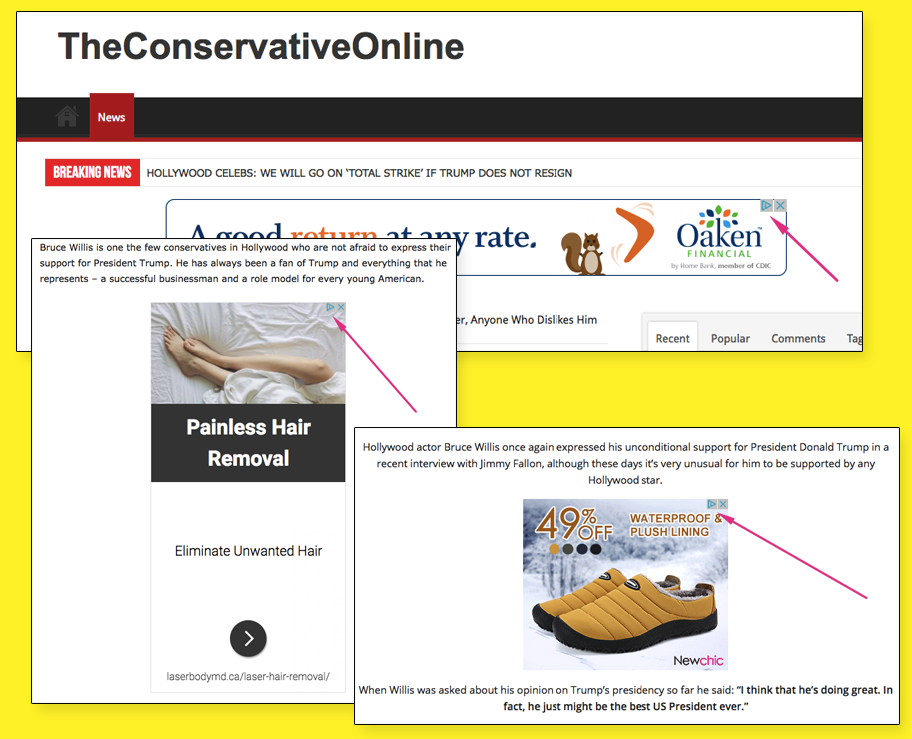 The Blacksphere, an unreliable pro-Trump blog, even embedded the partial clip of the Willis appearance in its false post. The clip does not show Willis voicing support for Trump.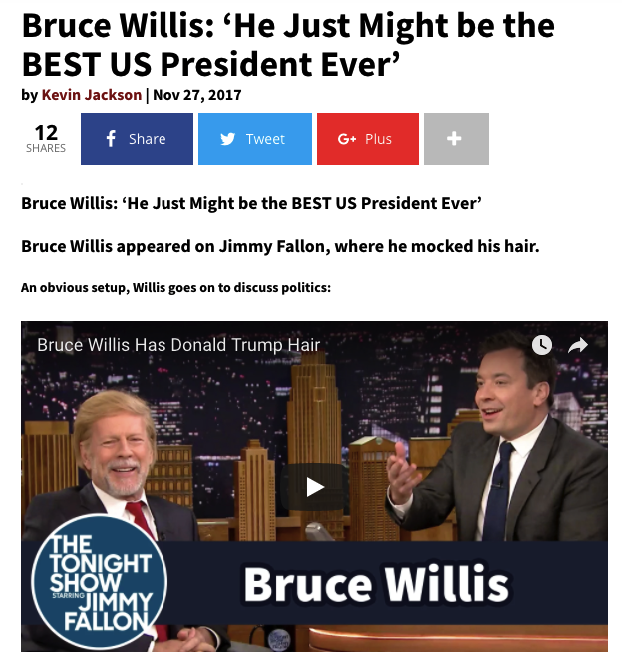 According to BuzzSumo, the Willis hoax is the second-most popular article about the star on Facebook in the last year.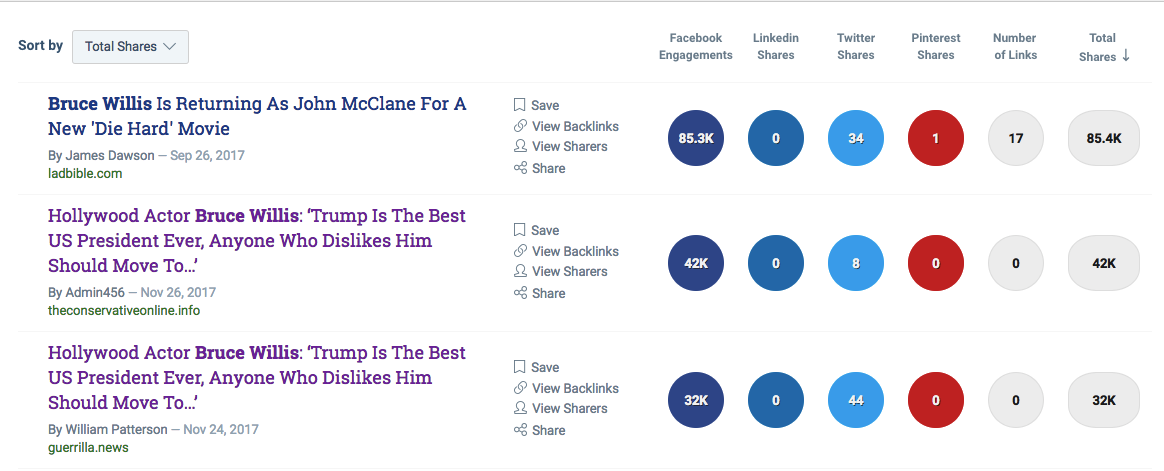 The hoax is spreading on YouTube, too. Automated videos that read out the made-up quotes in a robotic voice have generated thousands of views.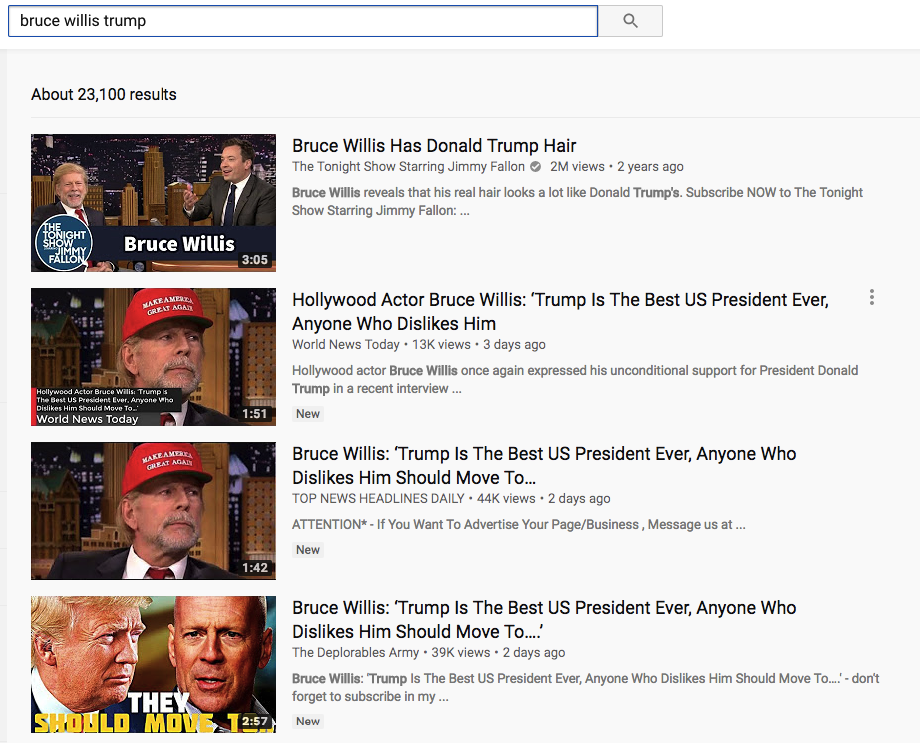 Despite how easy it is to disprove the hoax just by watching the video, people are still tweeting about it as if it were true.