On Jan. 14, a website called Right Wing Now, which publishes completely false stories, published a hoax about a California student threatening to cut off his penis if Trump built a wall between Mexico and the United States.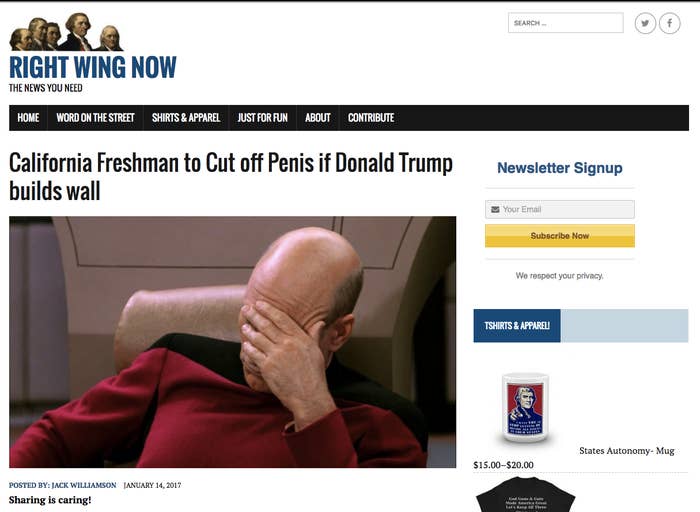 The website, which is no longer active, later added a disclaimer stating that "all information found in this article is fictitious" — but it still went viral.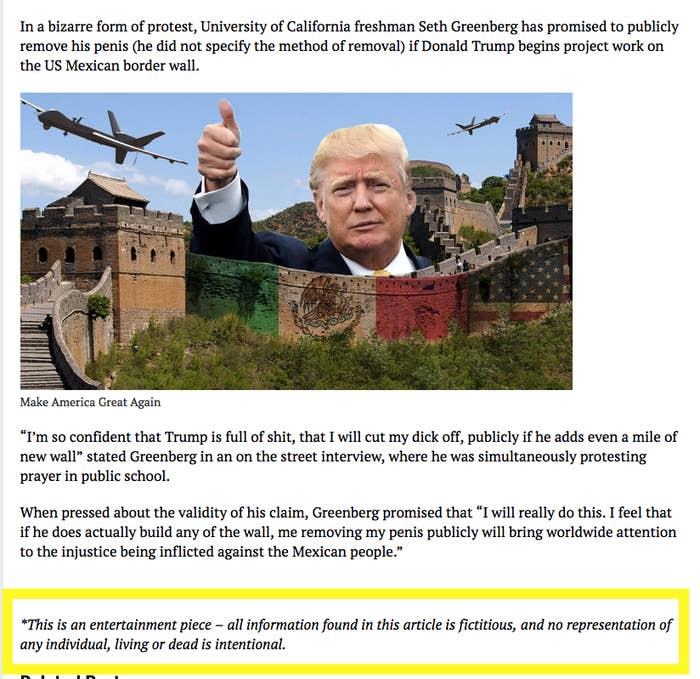 The post received over 140,000 shares, reactions, and comments on Facebook and skyrocketed to the top of /r/The_Donald subreddit with 6,668 upvotes. Apparently thrilled with its success, Right Wing Now wrote a follow-up hoax about another student vowing to undergo a penectomy.
And from there, things got a bit crazy.
Dozens of (mostly conservative) sites have written up the hoax as real, including the website of popular alt-right personality Milo Yiannopoulos. One website got over half a million views for its false story, according to a stats counter on the article page.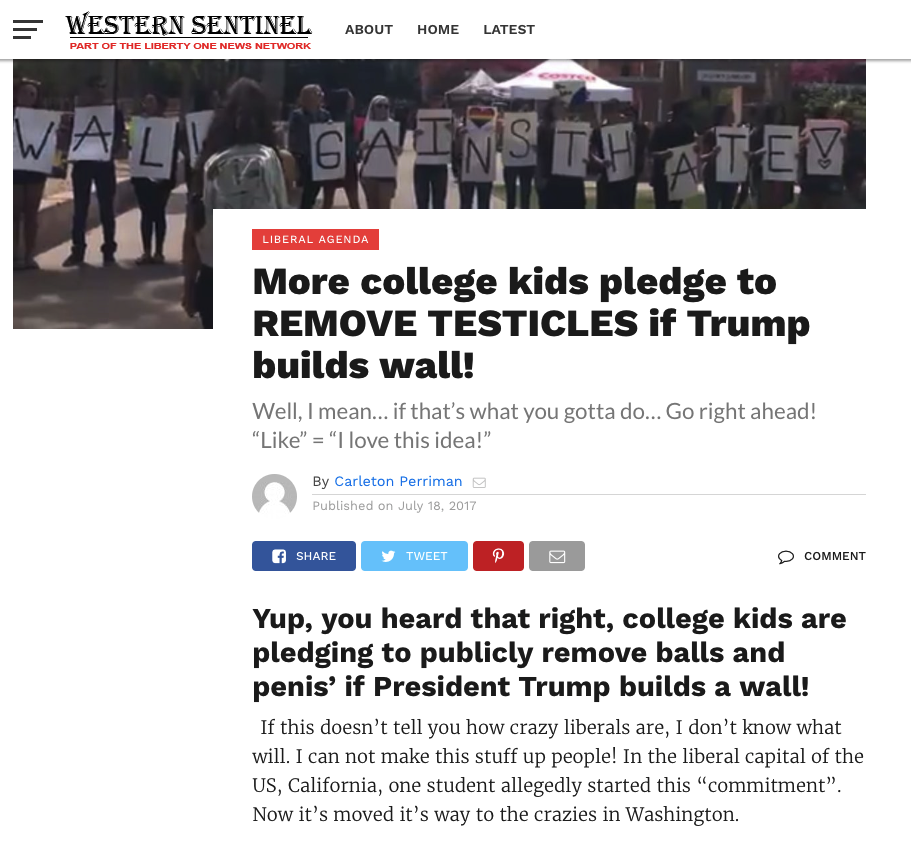 Seven months since that first hoax went online, it's still circulating on partisan conservative sites with made-up quotes and varying details.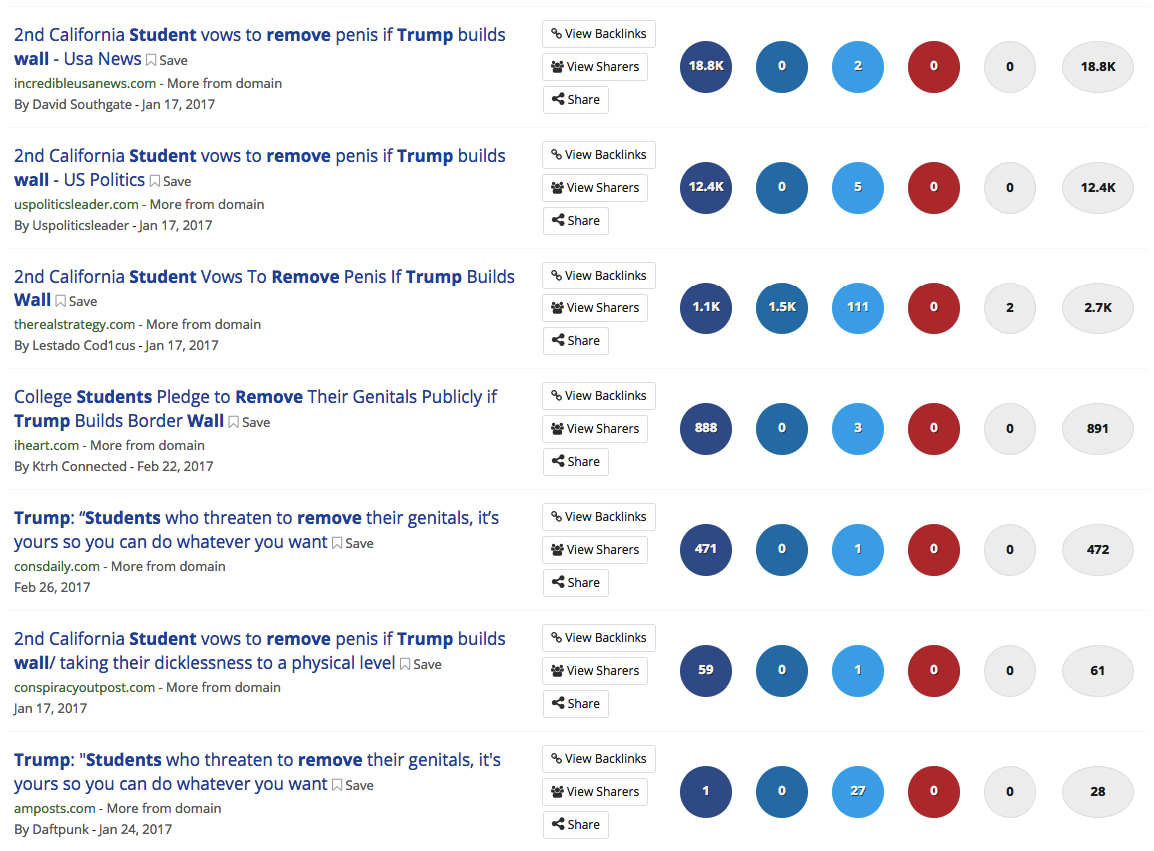 And people are still falling for the story.
Even an Anthony Scaramucci parody account got in on the action.
But remember, students threatening to snip their genitals off if Trump builds a border wall with Mexico is FAKE NEWS.