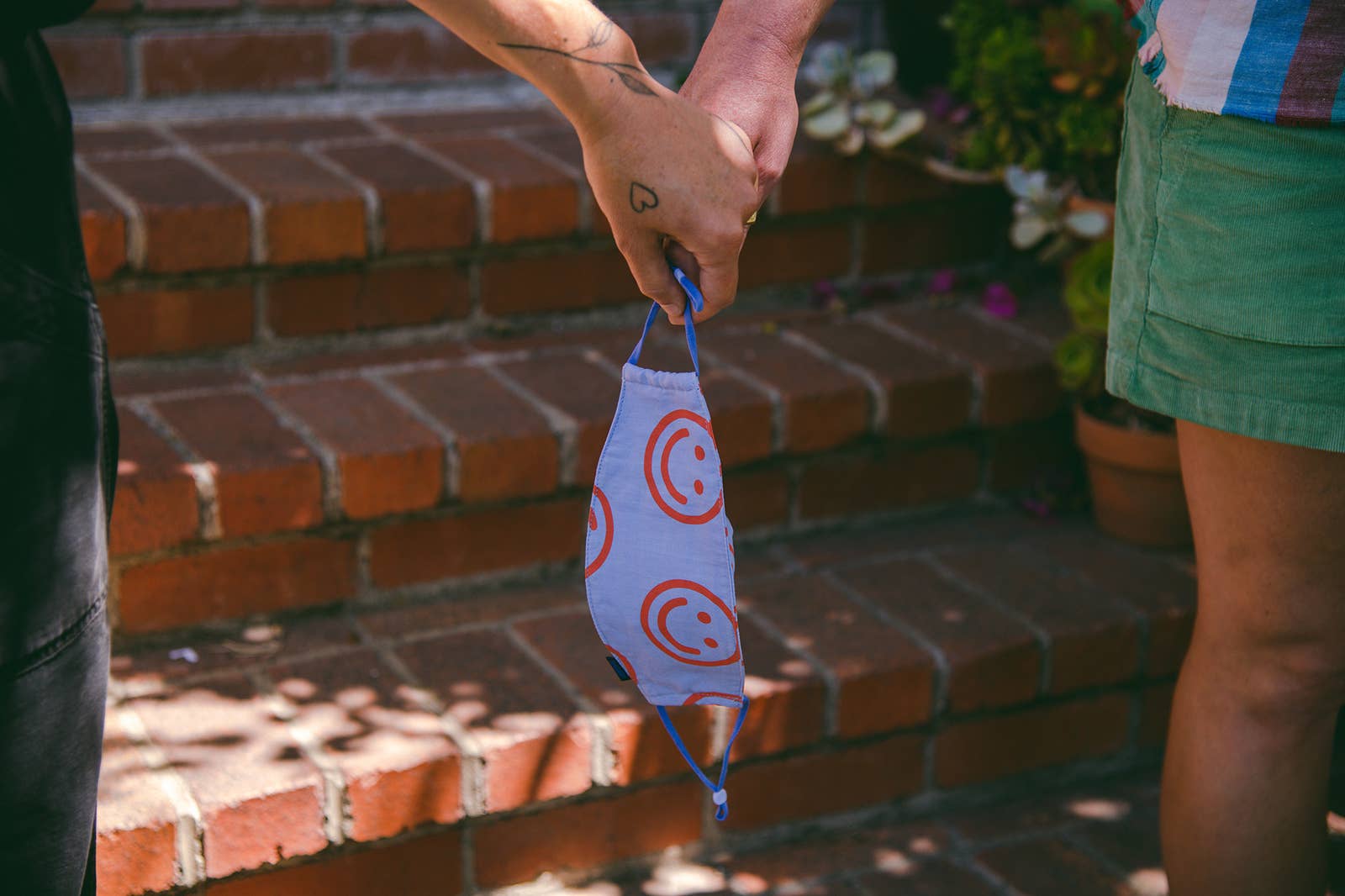 Maybe everything in Elizabeth's life would've stayed the same if she hadn't marathoned The Haunting of Bly Manor on Netflix in the early days of the pandemic. Across nine foreboding episodes, the miniseries uncovers the origins of a haunted English estate that unexpectedly becomes the setting of a torrid lesbian romance. She tore through the entire thing in her Park Slope apartment with her long-term partner of 11 years – a cis, straight man. When it was over, she turned to him and said, in tears: "I'm bisexual."

It wasn't a secret so much as a fact that hadn't quite found its form. Elizabeth (her middle name, which we're using to protect her privacy) had grown up in Michigan as the youngest in a blended, conservative family. In her world, there wasn't a language for queerness that wasn't about stigma. Sure, there were crushes. Two of her best friends, a married queer couple, would jokingly send her memes, poking fun at her crush on Top Chef's Melissa King. But who didn't have a crush on Melissa King? It didn't necessarily mean anything.
Elizabeth met her partner in high school, and more or less kept herself too busy over the next decade to think about much else — college and grad school at NYU, a stint at culinary school, a baking business, and then a pivot to executive assistant work. She'd built up a comfortable enough life in Brooklyn with her partner, a dog, two cats, and a close-knit group of friends, many of whom were queer. Then the pandemic hit. Life came to a standstill.
"I was feeling hypocritical," she told me. "I was so supportive of my queer friends, but I wasn't being supportive of myself." On some level, she had known that she was attracted to women since high school. She had plenty of queer friends in Brooklyn, but when she would accompany them to gay bars and queer parties, she always felt like an outsider. She was often in queer spaces, but not of them. Now, she wanted to explore what her queer identity meant for her.
But being supportive of herself meant finally venturing into queer spaces as a queer person, which was no easy task during stay-at-home orders. Elizabeth lived down the street from the popular Brooklyn lesbian bar Ginger's, but it was closed, so instead she went to a tattoo parlor with two of her best friends and got a tattoo of a rainbow to mark her new identity. "That was like our celebration," she said, laughing.
The rest was a lot more complicated.
Her partner was supportive, and they initially talked about what it would mean to open up their relationship because Elizabeth wanted to start dating women. Ultimately, they decided to separate. "It's very amicable," she says about the split.
Now we're entering a third COVID summer and something is slowly shifting. The vibes, yes. But also our expectations. During the first summer, everything was new and scary and closed. And the second was filled with hopeful optimism that vaccines would return life back to normal. 2022 is the year when we are all learning to soldier on cautiously, adjust our lives accordingly, and find slivers of serenity.
It has been a challenging landscape for people who are reexamining who they are, and that was before the Supreme Court gutted abortion rights; in Justice Clarence Thomas's opinion on that case, he noted that the rights to marriage for same-sex couples and same-sex sexual activity (as well as contraception) could also be reconsidered in future. Yet the pandemic has also created space for people across the gender spectrum to come out and publicly embrace queer identities. One survey conducted by the dating app Bumble found that 14% of respondents of all genders had shifted their sexual preferences in 2020. But the stories of women who previously self-identified as straight are particularly interesting, in part because of how obviously systems have failed women since the beginning of the pandemic. Over the past few years, it's women who've been burdened with the lion's share of childcare and housecleaning responsibilities. They've reduced their professional workloads or left their jobs entirely. The girlboss, the Sheryl Sandberg–inspired Wonder Woman who can do it all, is dead. In its place is an old reality: a large swathe of the population who haven't made as much social and political progress as previously thought.
For some women, coming out as queer is a choice and a declaration of independence from a status quo that still isn't working. The stories are all over TikTok and Instagram. One popular account is Queer Sex Therapist, in which licensed therapists offer a range of services for queer audiences. One recent post offered tips on having queer sex for the first time. The account also launched a new six-week course specifically for women and femmes who have come out during the pandemic. The account is run by Casey Tanner and some therapists who are part of a practice called the Expansive Group.
One of them, Leah Goodman, told BuzzFeed News that while the pandemic did open up a "collective reimagining of the status quo," it's also posed some very basic challenges for people who are rethinking their identities.
"It's harder to build community, go on dates, find queer friends, and get in-person support," Goodman told me. "[People] have had this big beautiful realization about who they are and how they want to relate in the world, and then might feel deflated when there's nowhere to go or restrictions on how they can engage."
So far, Goodman is working with 18 women and femmes who've recently come out. One of them is Elizabeth, who seemed anxious about participating when she talked to me about it, but also excited.
While building community and dating can be fraught for anyone coming out of two years of isolation, it's an especially daunting exercise for people who aren't familiar with queer spaces like gay bars or Pride parades — or haven't been in a long time.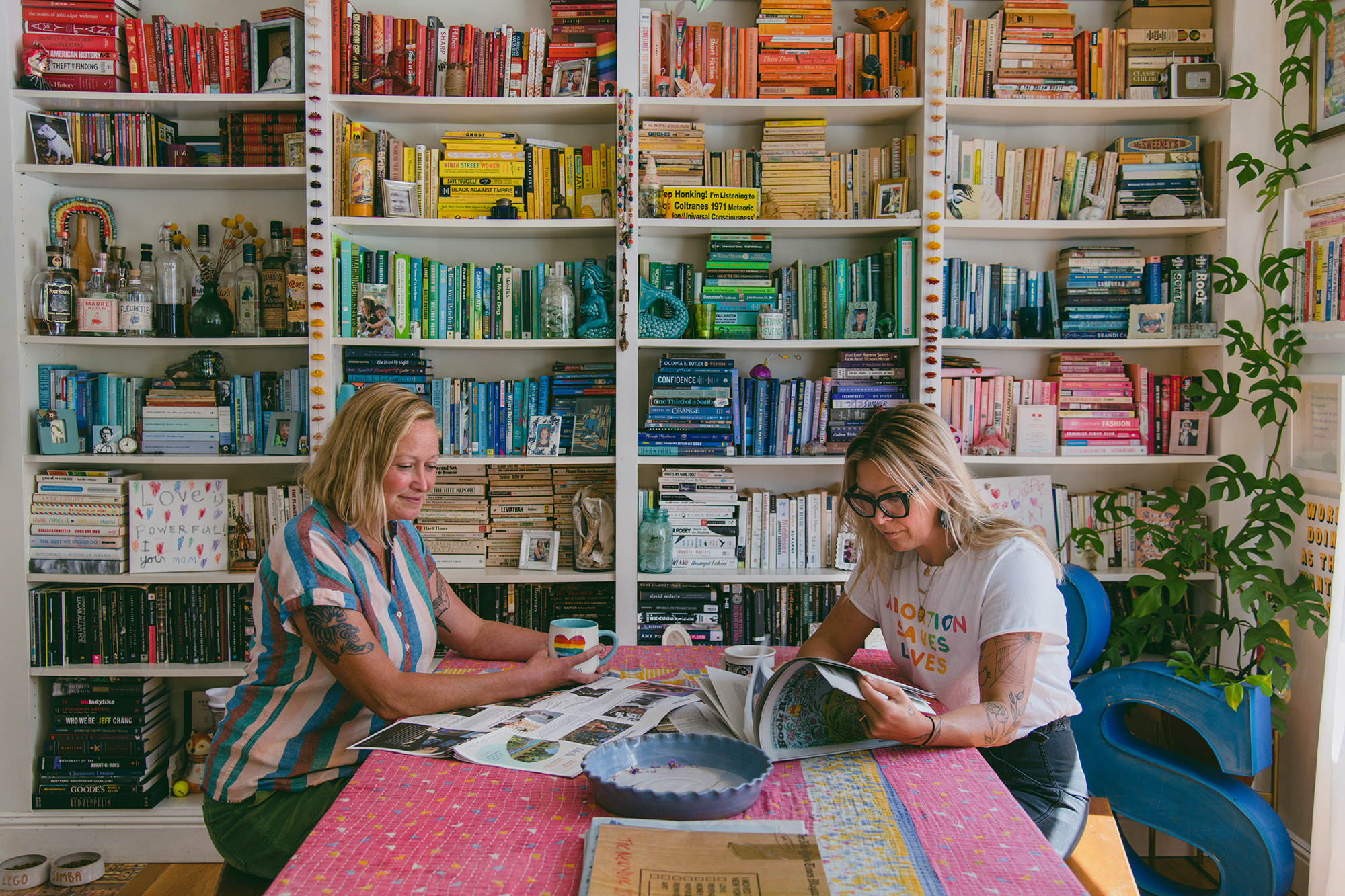 "We're stuck at home. We have nothing else but ourselves and our thoughts and our most immediate relationships," Kate Schatz, a writer and activist, told me.
Though she had come out as queer at 15 and lived a "very, very gay life" between San Francisco and Brooklyn in her 20s, Schatz met and married a cis man and had three kids before settling in the sleepy suburb of Alameda, California, just outside of Oakland. They were together for 11 years, a time that she now refers to as the "bizarro heterosexual period of my life." Then her son started kindergarten, made a best friend, and Schatz fell in love with that best friend's mom, Lauren. The pandemic offered her a time to explore what building a home with a woman could feel like — and she loved it.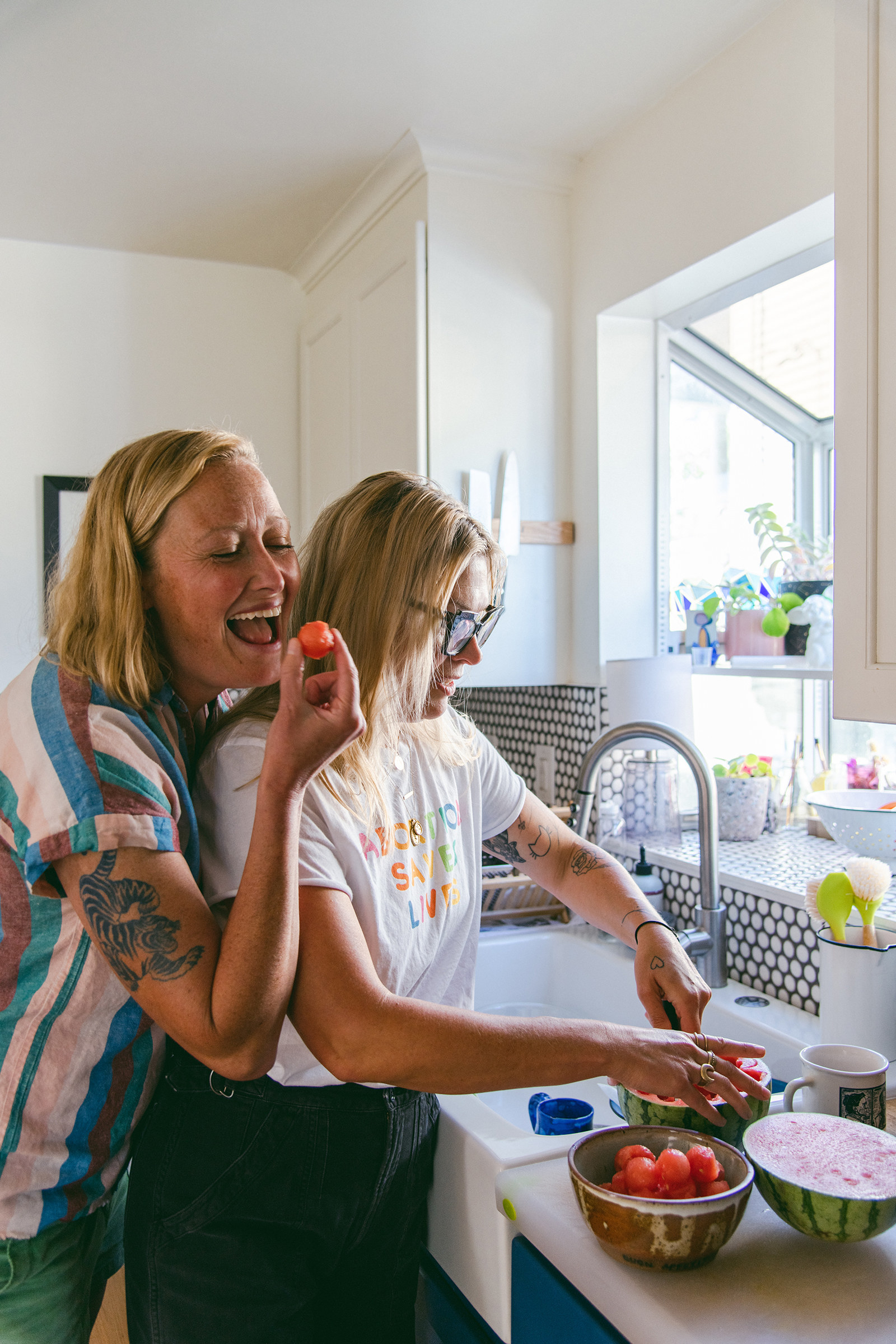 "We have this radical domesticity experience," Schatz said. "We just want to cook together and, like, do laundry."
But venturing outside of the home still makes her a little uneasy. While married to her former partner, Schatz described feeling imposter syndrome in queer spaces, mostly rooted in the fact that they reflected back to her that she wasn't living her most authentic life as a queer woman living an openly queer life. Now, she's become most comfortable in the queer communities she's found online.
In April, Schatz shared her story on Instagram with a beach photo of her new, blended family. "Happy Lesbian Visibility Week from two hot moms who could not be more thrilled to be building a whole gay life together!"
Soon afterward, her DMs and comments were flooded with responses from women who described similar experiences. Some described how Glennon Doyle's memoir Untamed, about divorcing the father of her kids and falling in love with soccer star Abby Wambach, had made them question their identities, she said. Others turned to chef Molly Wizenberg's coming-out memoir The Fixed Stars.
One of the people who reached out to Schatz was Julia Ruiz Hoffman, a former elementary school classmate who had settled in Dallas with a husband and three kids before coming out at 39. After she came out in February 2019, Hoffman, a licensed therapist, started a consultancy called the Bloomers Society, which counsels "late-blooming" lesbians through different phases of the coming-out experience, including co-parenting and "straight spouse" support. She also plans to start hosting in-person retreats.
"I was in Texas," Ruiz Hoffman said. "I needed to find other people."
The group started on Facebook, initially growing to 30 members, and then moved to another platform due to privacy concerns. Once the pandemic hit, participation soared, and the group now has about 1,000 members, Ruiz Hoffman said.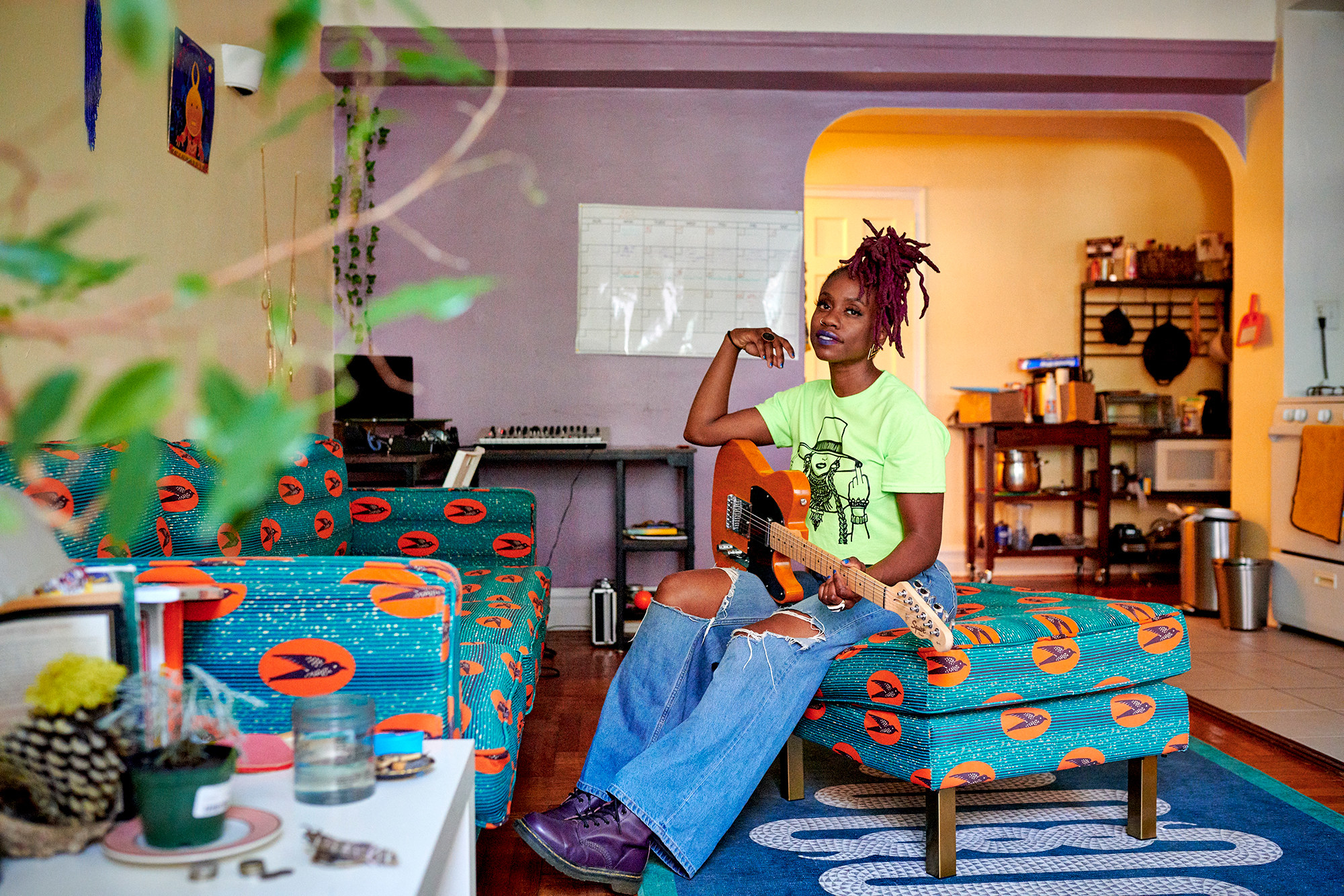 For Lalin St. Juste, a 36-year-old musician based in Oakland, coming out was a profoundly isolating experience at first. She was in her mid-30s when she decided to end her relationship of 14 years with her partner and bandmate. She had felt "something kind of stirring inside" since high school, but was raised mostly by a Haitian Catholic mom and hadn't had much exposure to queerness. At 21, she fell in love with a man in her study abroad program in Ghana and decided to make a life with him. They formed a band and devoted their lives to music. But the stirring continued. "I felt a magnetism towards certain people, but I attributed it to maybe just thinking they're really cool and wanting to be their friend," she said.
She realized she was gay during the early months of the pandemic, and she wanted to say it out loud.
"It was a very important political distinction for me," she said. "I'm a lesbian."
But upending her life during the pandemic was no easy task. She moved out of the apartment she shared with her partner and would go on long walks in the woods, crying, for hours. As shelter-in-place orders extended weeks and then months, she started to spiral. The world was in chaos, and she had left her safe place. "I'm by myself," she remembered thinking. "What am I doing?"
Slowly, St. Juste ventured into online queer spaces. Soulovely, a queer Oakland party, started hosting virtual events, and she joined, dancing along on Zoom. She joined Tinder, and met a "pandemic boo," a DJ, whom she got to know via text and video calls. When business began to open back up, she realized that discussing masks and vaccination status during the pandemic had given her something of a template to have the tougher discussions about safety and consent. And when stay-at-home orders were lifted, she finally met the pandemic boo she'd connected with for the first time in person at an outdoor event in Oakland. She was nervous, of course, but she didn't have to pretend that everything was normal, because nothing was. "It made it very much easier to check in because everyone has to do it at all times," she said. They're still together, and St. Juste gets to enjoy "just being my gay self."
It was much harder to tell her mom about her sexuality, which she did over the phone. She said her mother was not happy and seemed to be in denial, but they're still talking about it. "She's really dedicated to loving me."
For Elizabeth, this latest phase of the pandemic is more uncertain than its earlier phases. She's separating from her longtime partner and moving in with a roommate in Brooklyn. Her family is still struggling with the news, but she's not letting that stop her from living her authentic life. She recently met a woman on Bumble and went on a date. It wasn't anything serious, but it felt right. "I felt very comfortable in my skin for the first time in a long time," she says. "Possibly ever." ●