The ongoing Occupy Central pro-democracy protest in Hong Kong has led the Chinese government to enforce its biggest-ever crackdown on social media.
Instagram has been blocked on the mainland, meaning that images such as these can't be seen there.
Weibo, China's version of Twitter, which is constantly monitored by the government, has seen an unprecedented number of posts deleted.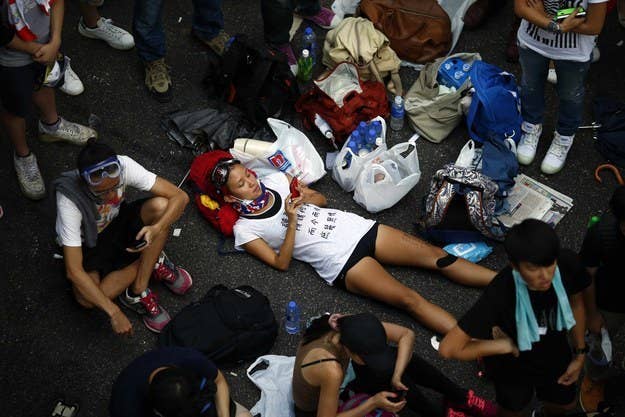 Many Hong Kong protesters switched from internet-based messaging services to FireChat, which doesn't require an internet connection, in anticipation of a shutdown.
The app was downloaded around 100,000 times in 24 hours at the weekend. Up to 33,000 people were using it in Hong Kong at once, according to Open Garden, the company that developed it.
In addition to general news-based posts about the protests, phrases such as "Hong Kong police" and "Hong Kong tear gas" were censored on Weibo.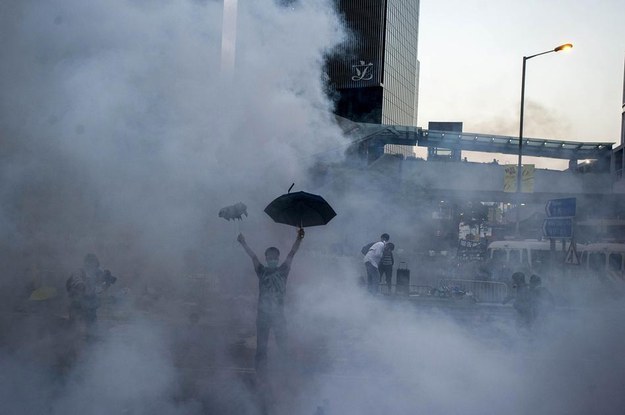 With so many protesters using umbrellas to shield themselves from police tear gas attacks, the term "Umbrella Revolution" took off on global social media to describe the occupation. The phrase has also been censored.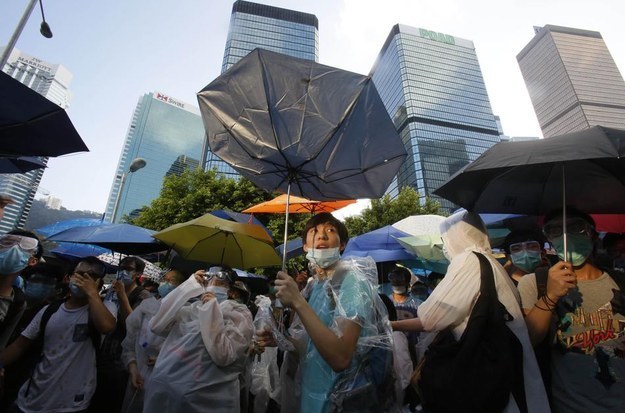 While the protests made global news, Chinese state media predictably underplayed it. Here's the BBC News homepage around 5 p.m. China time today.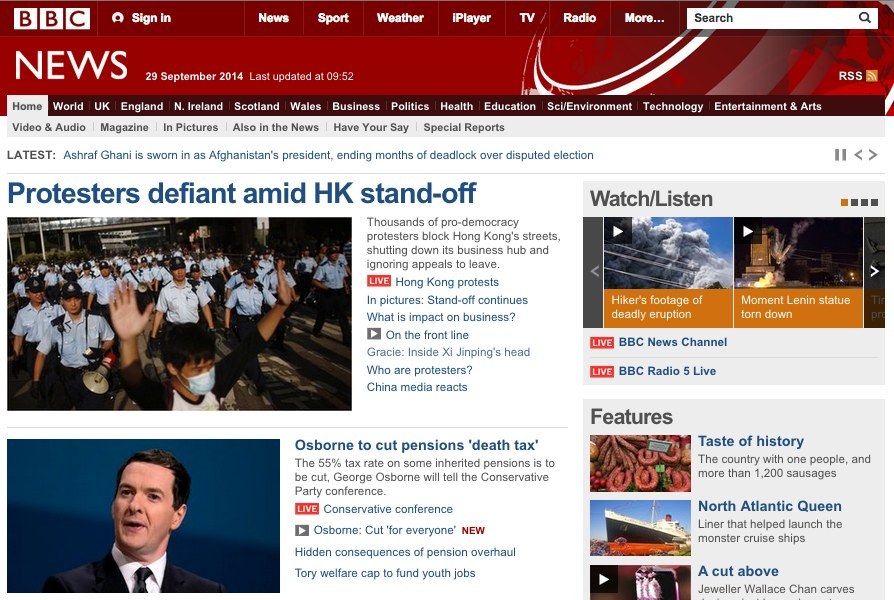 Amazingly, one Chinese TV station claimed that the thousands of people gathered in Hong Kong were there to celebrate National Day.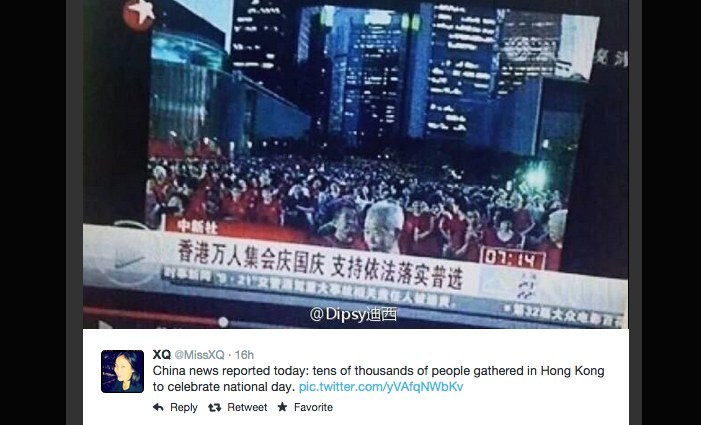 State-approved newspaper Global Times did, however, take the chance to warn protesters that they were "doomed" and threaten use of armed forces if they persisted.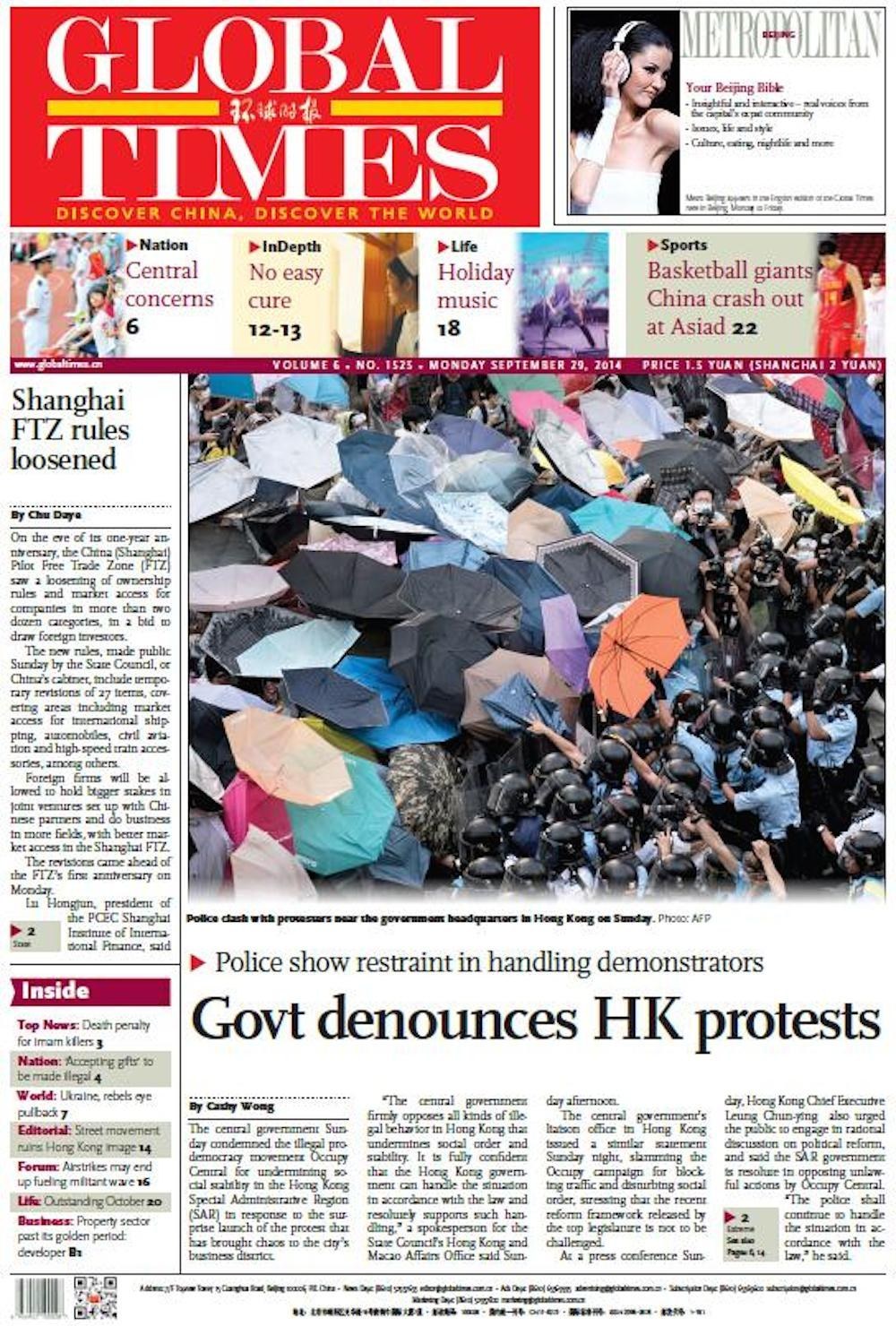 As of late evening Hong Kong time, protesters were continuing their occupation.