North Korea has released an intriguing dance instruction video.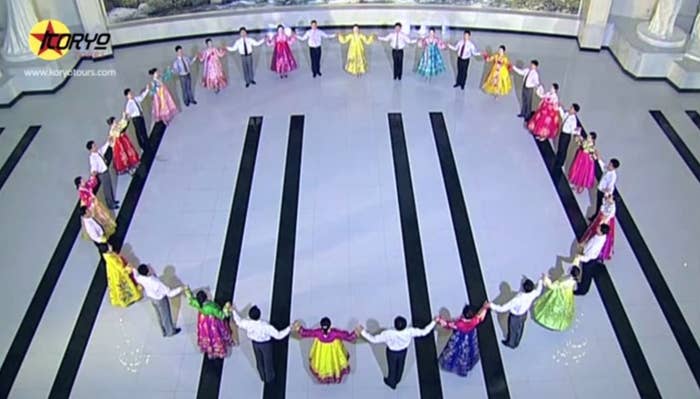 It shows how to perform a variety of moves for the country's traditional mass dance events, like this one, that took place on on May 1 in Kim Il Sung Square in Pyongyang.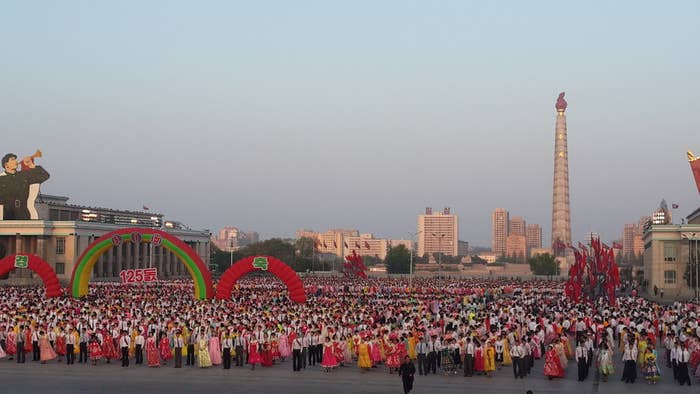 There are some pretty nifty hand-waving moves in there.
And some touching romantic dances.
This cowboy-style strut is a bit of a curveball.
We're mega-impressed that there's some fancy footwork.
Constant smiling is, of course, mandatory.
And that is one impressive waterfall painting in the background.