Senate Passes Cloture Vote On Murray-Ryan Budget Deal
Twelve Republicans vote for cloture, setting the bill up for a final passage vote this week.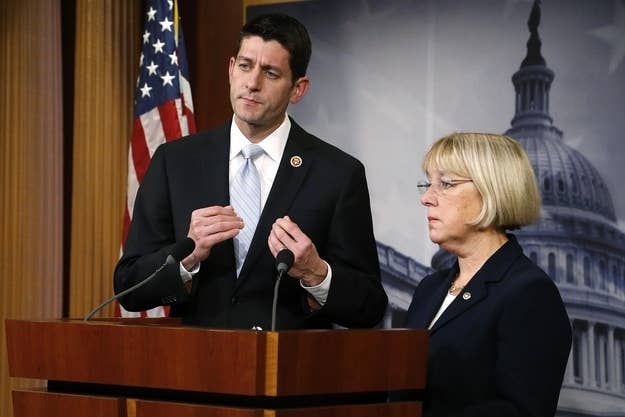 The Senate passed with bipartisan support a cloture vote on the budget agreement proposed by Rep. Paul Ryan and Sen. Patty Murray.
The vote advances the bill for a final passage vote likely to be this week.
"I'm hopeful that this deal can be just the first of many bipartisan deals, that it can rebuild some of the trust, bring Democrats and Republicans together, and demonstrate that government can work for the people we all represent," Murray said in a speech on the Senate floor before the vote.
Announced last week, the budget agreement sets spending caps over the next two years and would prevent government shutdowns during that period. The deal also reduces spending cuts imposed by sequestration by $63 billion over the next two years, but also provides an additional $23 billion in spending cuts.
"I come to the floor today to urge my colleagues to support this bill here in the Senate and send it to the president so it can be signed into law," Murray said. "Mr. President, the Bipartisan Budget Act puts jobs and economic growth first by rolling back sequestration's harmful cuts to education, medical research, infrastructure investments, defense jobs for the next two years. If we didn't get a deal, we would have faced another continuing resolution that would have locked in the automatic cuts or worse, a potential government shutdown in just a few short weeks."
Twelve Republicans voted for cloture, including Sens. Lamar Alexander, Jeff Flake, John McCain, and Rob Portman.