With Anger Over Canceled Plans Growing, President Announces Obamacare "Fix"
The plan will give insurers the option of renewing plans canceled under the Affordable Care Act. "We fumbled the rollout," Obama says of launch problems.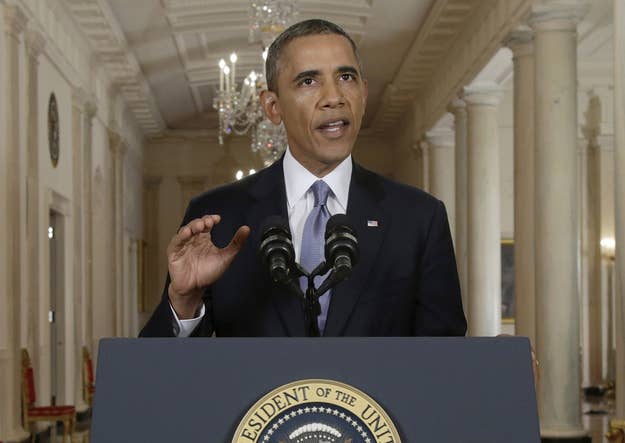 President Obama announced Thursday in a wide-ranging press conference that the administration would allow health insurers to continue offering plans canceled under the Affordable Care Act for one year, taking on that issue and many others that have plagued the Obamacare launch.
"We fumbled the rollout on this health care law," Obama said Thursday at the wide-ranging press conference.
"I think it's legitimate for (the American people) to expect me to have to win back some credibility on this health care law in particular and on a whole range of these issues in general," he said, speaking about public frustration over the launch and the canceled health plans.
Millions of Americans have received or are expected to receive cancellation notices for their current health care plans, despite President Obama's repeated promise that people who liked their insurance plans could keep them under the Affordable Care Act.
The administrative fix announced Thursday will allow insurers to renew health care plans that do not meet the law's new requirements for types of coverage that must be included.
"The bottom line is insurers can extend current plans that would otherwise be cancelled into 2014 and Americans whose plans have been cancelled can choose to reenroll in the same kind of plan," Obama said.
Insurance companies are not required to renew existing plans, according to senior White House officials, but have the option to reach out to individuals who have already received cancellation notices, and offer those customers the option to renew their plans for one year.
The fix will not allow existing plans to be sold to new customers, according to senior White House officials. Some in the insurance industry attacked the fix even before Obama made the official announcement.
Insurance companies renewing plans will have to meet two requirements: informing consumers about protections the renewed plans do not include, and notifying consumers that they have the option to purchase plans with better coverage with possible tax subsidies on the new marketplace.
"So, if you received one of these letters, I'd encourage you to take a look at the marketplace," Obama said. "Even if the website isn't working as smoothly as it should be for everybody yet, the plan comparison tool that lets you browse costs for new plans near you is working just fine. This fix won't solve every problem for every person, but it's going to help a lot of people."
In recent days, Republican Rep. Fred Upton and Democratic Sen. Mary Landrieu have proposed plans to address the cancellations, putting bipartisan pressure on the White House to address the cancellations.