Capitol Police Releases Delayed Report On Navy Yard Shooting
Delayed by the government shutdown, the report finds Capitol Police self-deployed to the shooting site, but traffic gridlock prevented an emergency response team from making it there.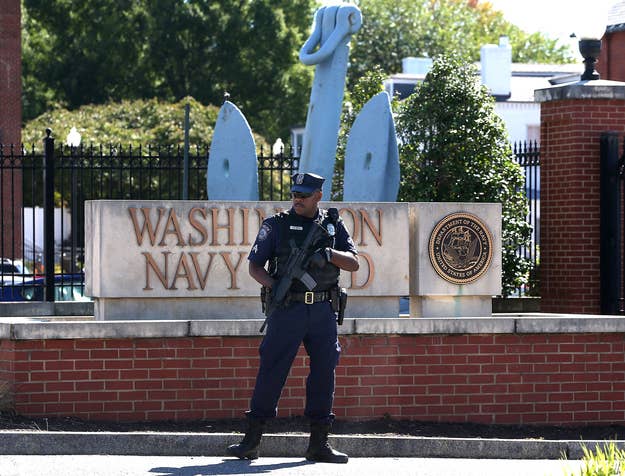 The U.S. Capitol Police released Friday a review of their response to the September Navy Yard shooting that left 12 people dead, finding that traffic gridlock prevented an emergency response team from making it to the command post site.
The United States Capitol Police Board report states that members of the Capitol Police "did self-deploy" to Navy Yard area, assisting with traffic control and perimeter security. A Containment and Emergency Response Team unit also deployed to Navy Yard, but was not able to reach the command post due to traffic, and was later recalled to the Capitol based on information collected personnel at the Capitol Police Command Center.
The fact review team from the found that, "Initial reports of the actions of USCP personnel were inaccurate and failed to convey the nuanced complexity of such situations including the personal and professional impact on potential first responders."
Capitol Police Chief Kim Dine has reviewed the report's recommendations and has begun implementing them.
The report was originally slated to be released in October, but was delayed due to the government shutdown.
According to the release, the full report is "law enforcement sensitive and therefore not publicly available."