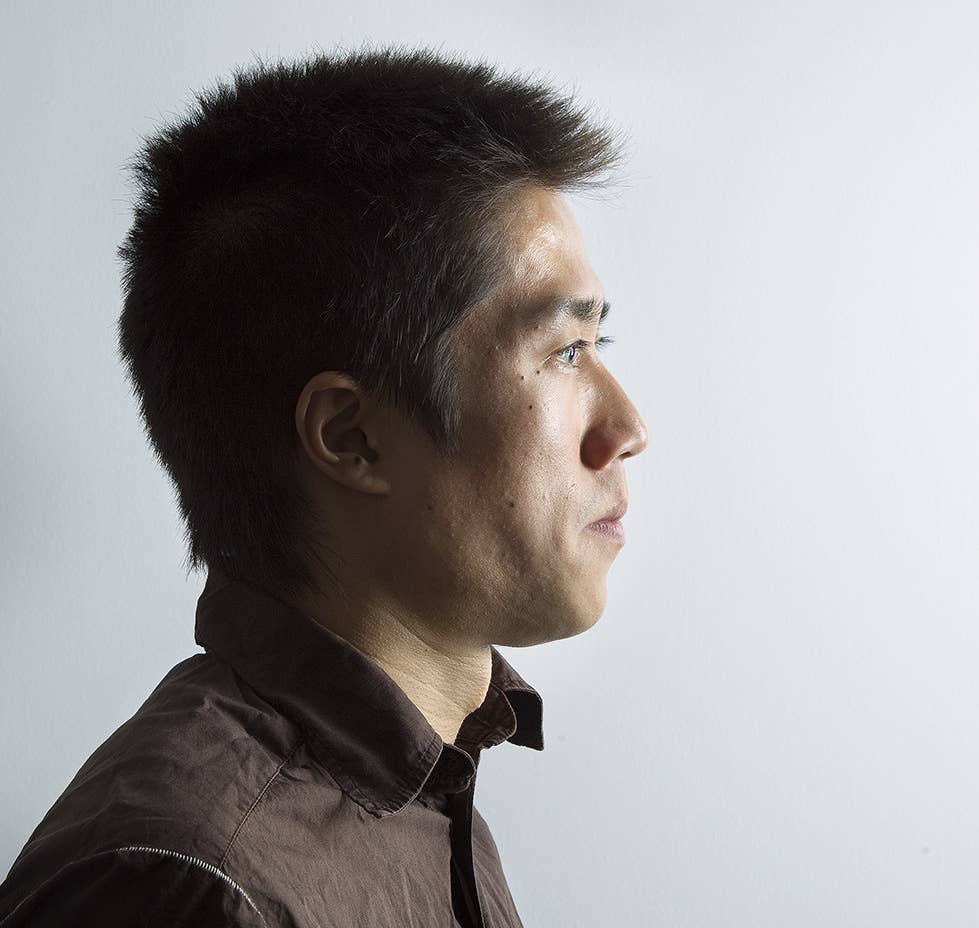 Sitting solidly in the center of the LA Times paperback nonfiction best-seller list for the week of June 17 is a book called Trip: Psychedelics, Alienation, and Change by 34-year-old American writer Tao Lin. Trip details Lin's history with psychedelic drugs and his relationship with the work of legendary psychonaut Terence McKenna. Since its release in May, Trip, which is published by Vintage Books, an imprint of Penguin Random House, has also remained a best-seller in multiple medical book categories on Amazon. Many readers probably stumbled upon Lin's book when The New Yorker reviewed it alongside Michael Pollan's new book on psychedelics and a selection of Timothy Leary's writings and correspondence. Or perhaps they found Lin through his recent "What Tao Lin Can't Live Without" list in New York magazine's "Celebrity Shopping" feature.
Readers new to Tao Lin's work (he has previously published three novels, two collections of poetry, one book of short stories, one novella, and a volume of selected tweets) might not be aware that the success of Trip could be considered an example of the kind of comeback story we might get accustomed to if we don't hold to account the men accused of abuse or harassment during the #MeToo movement. While the discussion around what to do with controversial literary men is happening (Claire Dederer in the Paris Review questions how we approach the work of monstrous men who created great art; Linda Martín Alcoff draws a distinction between repentant abusers and those who refuse accountability; Lili Loofbourow notes that the problem with male self-pardon and comeback discourse is that it almost completely excludes the experience and needs of survivors), there are times in which the conversations around such men have become forgotten or ignored. I'm thinking especially about Tao Lin's seemingly easy and uncontested return, after he was accused in 2014 of statutory rape, emotional abuse, and plagiarism.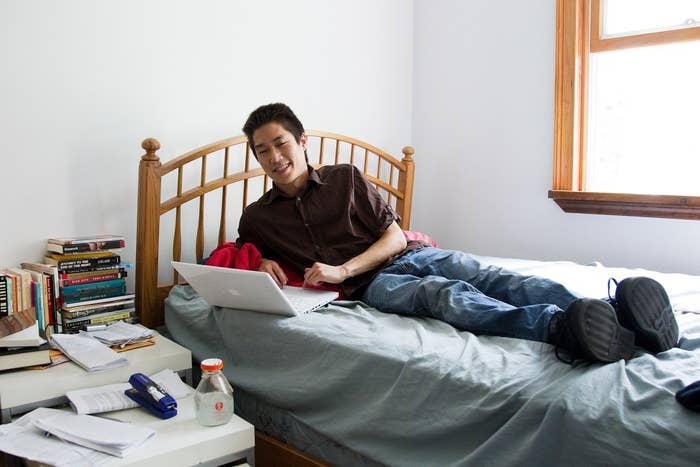 In the late 2000s and early 2010s, Tao Lin was a rising star of indie lit. His fiction and poetry, marked by a flat, emotionless style and hipster gimmickry, earned him bemused profiles in publications like New York magazine and the Observer. Multiple books of his have been adapted into films. Seattle's alt-weekly, the Stranger, ran a long piece about Lin titled "Great American Novelist," with a full-page photo of Lin in the style of Time's Person of the Year gracing the front page. Lin wrote the article himself. His 2013 novel Taipei was a breakout success, and was listed as a best book of the year by publications like Vice, BuzzFeed, Salon, Slate, Village Voice, and more.
I found Tao Lin when I was 17 years old. I was still in high school, and was browsing the K–M fiction aisle at Powell's Books in Portland, Oregon. When I noticed a flyer on the bottom shelf that read, "Powell's Recommends: Shoplifting From American Apparel," I sat down to read the rest. Though I can't remember its blurb exactly, it probably went something like this: "The latest novella from NY hipster icon and sad boy Tao Lin takes the reader through Gchats, Chinatown booking, and emotionless hookups with hilarious and trancelike apathy. For fans of Bret Easton Ellis, Lorrie Moore, and iced coffees." I was flat broke, so I sat there cross-legged in the middle of the aisle and tore through the entire 112 pages in under an hour, afraid an employee would kick me out for enjoying the book without buying it first.
And I did enjoy it. A few years later, when a little indie film company made a Shoplifting movie, I attended the Seattle premiere. I proudly wore the film's shirt, which I won in a raffle, stuck its poster on my dorm room wall, and watched it on DVD at least three or four more times. I preordered Taipei, which was published on my 20th birthday. Again, I read the entire book in one sitting.
Tao Lin was one of my first models for what it could mean to be a successful young writer in the Gmail age: stylistically idiosyncratic, relentlessly self-promoting, and just plain weird. The Guardian called him the "poster boy for Alt Lit," an internet-based literary scene I quickly entered, and through which I found many of the authors, publishers, and friends who eventually convinced me to become a writer myself. I believe that would have happened even if I hadn't sat down in the middle of Powell's Books eight years ago, but I acknowledge Lin's influence on the trajectory of my life as unavoidable, as I imagine it has been for many other young writers.
Regardless of his influence, and possibly even because of it, I am concerned about his return to publishing, especially at a time when other writers accused of abuse are being rightfully questioned and disciplined for their actions. Are we that quick to forget?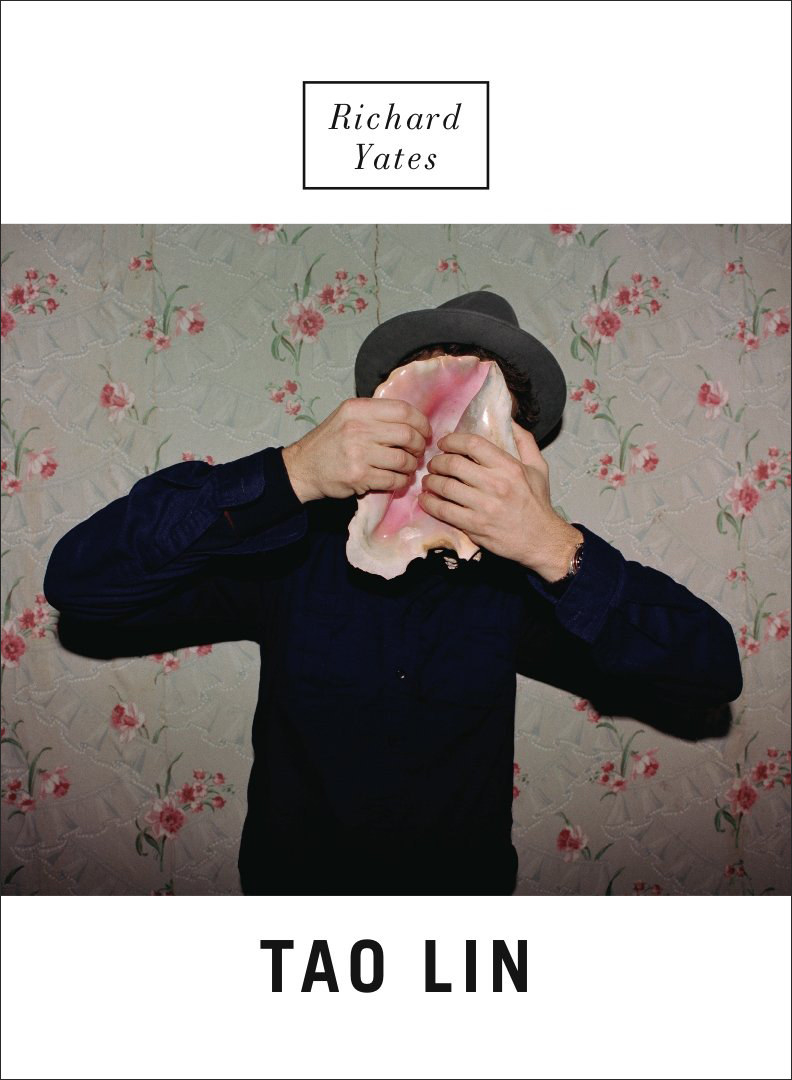 In 2014, a year after the release of Taipei, Tao Lin was accused of statutory rape, emotional abuse, and plagiarism. The allegations stemmed from a year-long relationship he'd had in 2007; then, he was a rising 22-year-old NYC writer with an award-winning book of poems and a debut novel and short-story collection on the way, while the person who accused him was a 16-year-old aspiring writer in Pennsylvania named E.R. Kennedy. Kennedy, who since the end of the relationship has come out as a trans man, revealed multiple distressing actions that Lin is alleged to have made throughout the course of their relationship in a thread of since-deleted tweets. BuzzFeed News reached out to Kennedy multiple times but Kennedy did not provide comment.
According to Kennedy, Lin made him drive to different stores so that Lin could shoplift items to sell on eBay; Lin dictated what he wore, how much he wrote, and how many pictures he took; Lin accused him of binge-eating and threatened to end the relationship if he weighed over a certain amount; Lin made him write how he failed as a lover every day; Lin stole his writing by copying and pasting his emails into the body of Lin's novel; Lin had sex with him in Kennedy's parents' bed.
Alt lit was already experiencing a public reckoning with the outing of other abusers in positions of power within the community, so the allegations against Lin quickly moved from being discussed in obscure Tumblr posts and Facebook message threads to big culture websites like Gawker, Jezebel, Dazed, and BuzzFeed.
Lin responded to the allegations in a lengthy Facebook post that was set to the friends-only privacy option, in which he confirmed that the two had sex when he was 22 and Kennedy was 16, but he claimed that their relationship was "not statutory rape, let alone rape." (The age of consent in Pennsylvania is 16.) He also refuted claims that he had stolen Kennedy's writing, saying that he had "made sure" Kennedy was "okay" with what he was writing about in his book Richard Yates. He offered to give Kennedy all the profits of the book or to cease its publication altogether, saying Kennedy "seems very affected by the fact that I wrote about our experience."
In 2014, a year after the release of Taipei, Tao Lin was accused of statutory rape, emotional abuse, and plagiarism.
Setting aside the technical legality of his conduct, Lin's response reads like every other non-apology from famous men accused of sexual misconduct or emotional abuse in that he dodges responsibility for his alleged actions. He refused to acknowledge the massive power differential within the relationship, and also failed to consider the inherent issues with dating a high school student when he had already graduated from college. Instead, he stressed the good things he did for Kennedy, including publishing Kennedy's poetry book and paying for his trip to a poetry reading, as if that would mitigate the harm caused by what he was accused of. He did not refute any of the allegations of emotional abuse leveled against him, only denying the accusation of statutory rape, and still has never publicly apologized for any other personal wrongdoing whatsoever. Instead, he minimized the effects of his actions by simply saying, "We were in a relationship that had problems."
Lin is well-known as an autobiographical author, saying in a 2017 interview that "My novels except Eeeee Eee Eeee are explicitly autobiographical," and "With my poetry and fiction, I did little to no research on facts about the world, but I researched my own life. I researched my Gmail account, behaviors, thoughts, feelings, and history." Details of the 2007 relationship with Kennedy make up the narrative of his 2010 novel Richard Yates, including the passages that Kennedy said he directly lifted from their emails.
Another detail worth noting: Tao Lin once told an interviewer that the original title for Richard Yates was Statutory Rape.
Following Lin's Facebook post, public discourse about the allegations wound down. The Jezebel article was updated to comply with a request from Lin's lawyer that all references to rape be qualified to say "statutory rape." Kennedy, after tweeting that Lin had threatened a defamation lawsuit, deleted the accusing tweets and requested that people stop writing about the situation, saying it would be resolved in court. The alt lit scene began to dissolve.
Lin's response reads like every other non-apology from famous men accused of sexual misconduct or emotional abuse.
However, like some of the men accused of sexual misconduct and outed by the #MeToo movement, Lin has quietly begun his return. In February of 2016, a year and a half after Kennedy's accusations, Lin announced that Vintage would be publishing his first nonfiction book, then titled Beyond Existentialism, about psychedelic drug guru Terence McKenna, as well as his fourth novel, Leave Society. He then started tweeting drafts, notes, and outlines for Beyond Existentialism, filling his account with posts about psychedelics, natural medicine, glyphosate (the active chemical in Monsanto's Roundup and the center of many anti-vaccination arguments), 9/11 conspiracy theories, and pictures of his parents' dog.
Beyond Existentialism was retitled Trip, and was released to glowing reviews on May 1. AV Club included it on their "5 books to read in May" list; Vulture lists it as one of their "Best Books of the Year (So Far)"; excerpts appear in Entertainment Weekly and in Michael Pollan's "Trips Worth Telling" collection on Medium; it has a 4.16 on Goodreads with 225 ratings, including two 5-star ratings from Lin himself; it has positive reviews and shoutouts from the New Yorker, the LA Review of Books' blog, Kirkus (in which the book is called "uniquely produced and curiously intoxicating"), the New York Times Book Review (which calls Lin a "provocateur"), Vol. 1 Brooklyn (Lin is a "talent of monumental and nebulous consequence"), and more; in-depth interviews with Lin appear in Hobart and Village Voice, and on the podcast Otherppl With Brad Listi. On May 18, he gave a reading at Powell's Books while on his book tour, eight years after I first discovered his writing, cross-legged on the bookstore's floor.
This is all very confusing, as none of the reviews cited above so much as mention the allegations against Lin. No recent publication has questioned Lin about accountability, responsibility, or the role his celebrity may have played in his ability to reenter the literary scene. In fact, I've only been able to find one example of Lin talking about the allegations outside of the aforementioned Facebook post: an episode of Otherppl from 2015, in which Lin repeatedly dodges questions for fear of "going too much into real life," and puts the onus for the accusations on Kennedy's history of mental illness.
When pushed for an explanation by Otherppl's Brad Listi, Lin suggested people read (and by extension, purchase) Richard Yates, since literature, he said, is the only way to know what every person involved actually does. But since Lin's books are autobiographical, they are one-sided, containing only his experience of events, which shuts out the narrative of the person he hurt. Recommending a novel about his experience as an adult in an emotionally abusive relationship with a teenager is not just a cowardly move — it demonstrates a deeper willingness to value art over a real human life. Nobody should be allowed to profit off the trauma of another.
In a note posted on the Otherppl page, Lin seems unwilling to consider the age and power dynamics that complicated the integrity of their relationship from the start — he clarifies that in his view, the only kind of rape that could not be horrific "is statutory rape between two people in a long-term romantic relationship." He goes on to accuse journalists and online publications of "manipulating and deceiving their readers," partly because an article in the Cut didn't include a section about his personal support for writing by women — as if tweeting about and publishing some women writers is an excuse for alleged abuse against anyone.
Curious about the lack of recent dialogue regarding the allegations against Lin, I reached out via email to Anna Dorn at the LA Review of Books' blog, Elle Nash at Hobart, and Eric Allen Been at Village Voice, all of whom recently interviewed Lin, to ask about their decision to not talk about this aspect of his past in their pieces. Only Dorn, a writer and criminal defense lawyer who reviewed Trip for the LA Review of Books' blog, responded with comment before publication. She pointed out that Kennedy had deleted the allegations and had asked Jezebel to remove the article about Lin. I asked Dorn what she felt the role of journalists ought to be in directing public conversation about writers accused of abuse and harassment. She said, "If journalists are interested in combating toxic masculinity, they should focus more on elevating stories about female desire and autonomy, and less on narratives in which women need 'good men' to save them or make them whole." She added that the problem with patriarchy, which fosters the circumstances that allow abuse and harassment to continue, is that it is systemic — we are all complicit to some degree. "The most important task in dismantling the patriarchy," she told me, "is to honestly acknowledge and engage with our own complicity." She referenced Lin's "4-year celibacy and public condemnation of sex-obsessed males on his Twitter feed" as examples of how he may be working to combat that framework for himself.
She went on to say, "I am more concerned with Tao's value as an artist than his guilt or innocence. Beyond finding Tao to be among the great prose stylists of my generation, I do not view him or his work as perpetuating toxic masculinity. The job of an artist is to confront uncomfortable truths. Tao's work grapples with the gravity of male oppression, rather than buries it under clichéd accounts of implausible romance." Trip, she said, published eight years after Richard Yates, "finds the author in a very different place: he's celibate and 'trend[ing] toward the feminine.'"
But as a writer, Lin is generally not shy about exploring his own faults and consciousness in explicit detail in his work — so why has he has not been more honest and forthcoming about this aspect of his life instead of simply encouraging people to read a fictionalized account of the story? (Tao Lin did not respond to multiple requests for comment for this piece.) And why haven't more people — journalists, readers, friends, and publishers — pushed for more transparency from Lin? It's not that we've forgotten what Lin did; it's that for years people have been unwilling to truly publicly discuss the allegations against him. Why? Lack of knowledge, fear of legal retaliation, not wanting to be shunned by Lin's friends and supporters in the NYC literary scene?
Lin is generally not shy about exploring his own faults and consciousness in explicit detail in his work.
Anna Dorn does point out what seems to be the other main reason behind the collective silence on Lin's past: Kennedy deleted the tweets detailing alleged abuses and posted a request that people "DO NOT BLOG ABOUT MY TWEETS THIS IS MY PROBLEM." Notably, this followed tweets saying Lin had threatened to sue for character defamation and that the issue would be resolved in court. Whatever the case, fostering a space free from toxic masculinity also requires publicly naming and confronting abusers, since if we don't, we may lose those who were their targets instead. We have Tao Lin, yes, but Kennedy hasn't published since his book sometimes my heart pushes my ribs came out in 2009. In the now-deleted tweets, Kennedy expressed the damage Lin's actions had on his identity as a writer: "what use [sic] to be my greatest escape, writing, instantly became my worst nightmare once tao broke up with me… and now seven years later i still am struggling to find a voice still struggling to see any point in returning." Not talking about the allegations against Tao Lin now only benefits Tao Lin.
Refusing to fully engage in this conversation unfortunately seems to be par for the course for Big Literary Men once they're accused in the age of #MeToo: Junot Díaz, who was accused just over a month ago of forcibly kissing the writer Zinzi Clemmons and misogynistic verbal abuse by multiple women, including Carmen Maria Machado and Monica Byrne,was cleared of misconduct by his employer MIT, and remains in his position as a fiction editor at Boston Review (a decision BR's poetry editors resigned in protest over). Others, like Garrison Keillor and ex–Paris Review editor Lorin Stein, are also reportedly positioning themselves for comebacks. Maybe, like Lin, the men named in the #MeToo movement will write novels based on their abusive relationships, and maybe, like Lin, the reviews will be bemused over the content and praising of the prose. Maybe, like Lin, they will stay silent on the topic for long enough that everyone decides to just move on. But that is not an option for the survivors who said "Me Too" — to move on in silence is to fail them again.
I don't regret reading Tao Lin on a bookstore floor back in 2010, or the direction in which he pushed my life. But I do want to know what accountability could look like for him, as it could look for other writers after accusations are leveled against them. I do believe, or hope rather, that people can change, and that communities can and should be willing to engage in the complexities of reconciliation, though that should never be at the expense of survivors, or freely given to abusers who refuse to fully and honestly make amends for their actions — both to the communities they are a part of and, most importantly, to the individuals they harmed.
At the end of his conversation with Brad Listi, Lin says, "Something sort of questionable happened to me. …So I encourage people to talk about these things." I'm not sure exactly what to do about Tao Lin, but I do hope we can talk about it. ●
Jakob Maier is a writer from Portland, Oregon. He has an MFA in poetry from Syracuse University, and is the editor-in-chief of Salt Hill Journal. He is the author of the chapbook "Conversations" (Ghost City Press, 2017).