The Definitive Dating Chart Of All Hollywood Jennifers
A lot of spit swapping around here!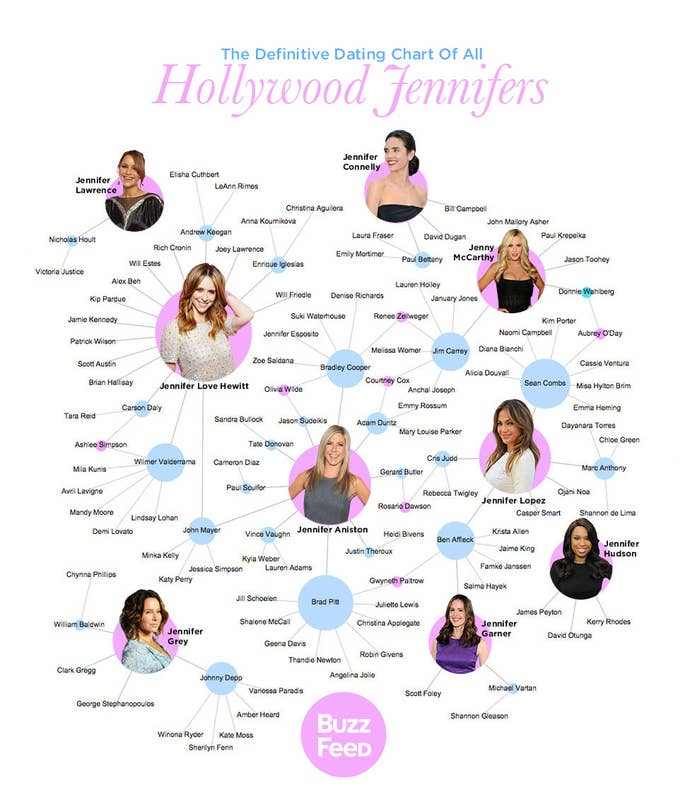 Jennifer Love Hewitt is only two degrees from Jennifer Aniston...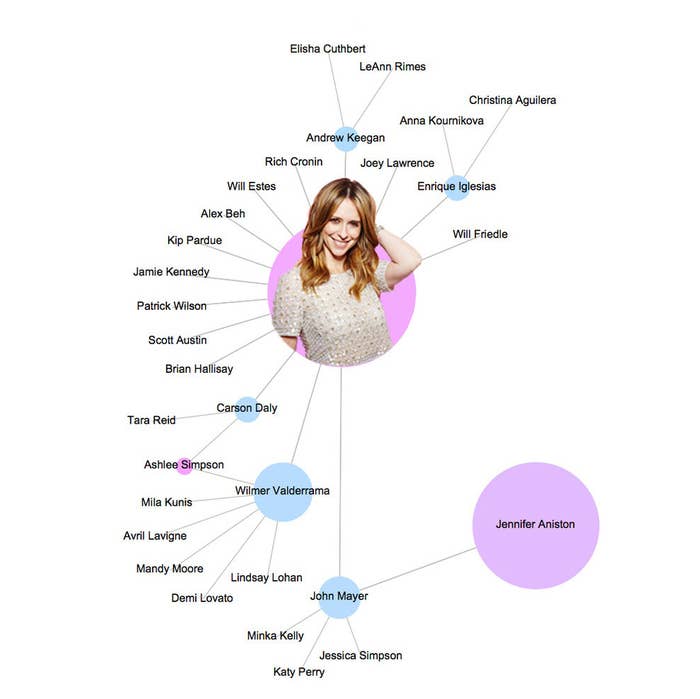 ...who has shared two boyfriends with Olivia Wilde.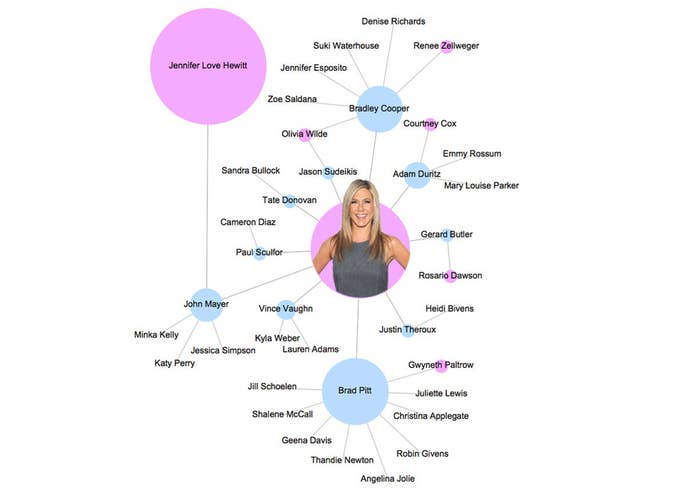 And Jenny McCarthy is three boyfriends removed from Jennifer Love Hewitt.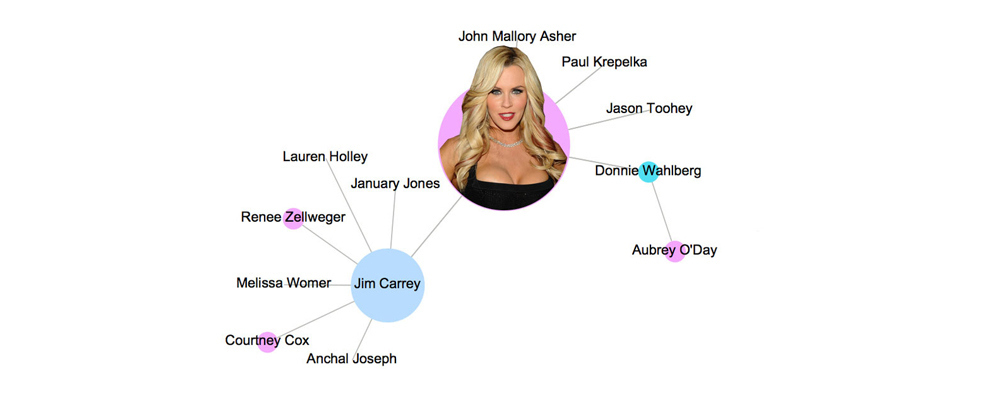 Jennifer Lopez was part of Bennifer I...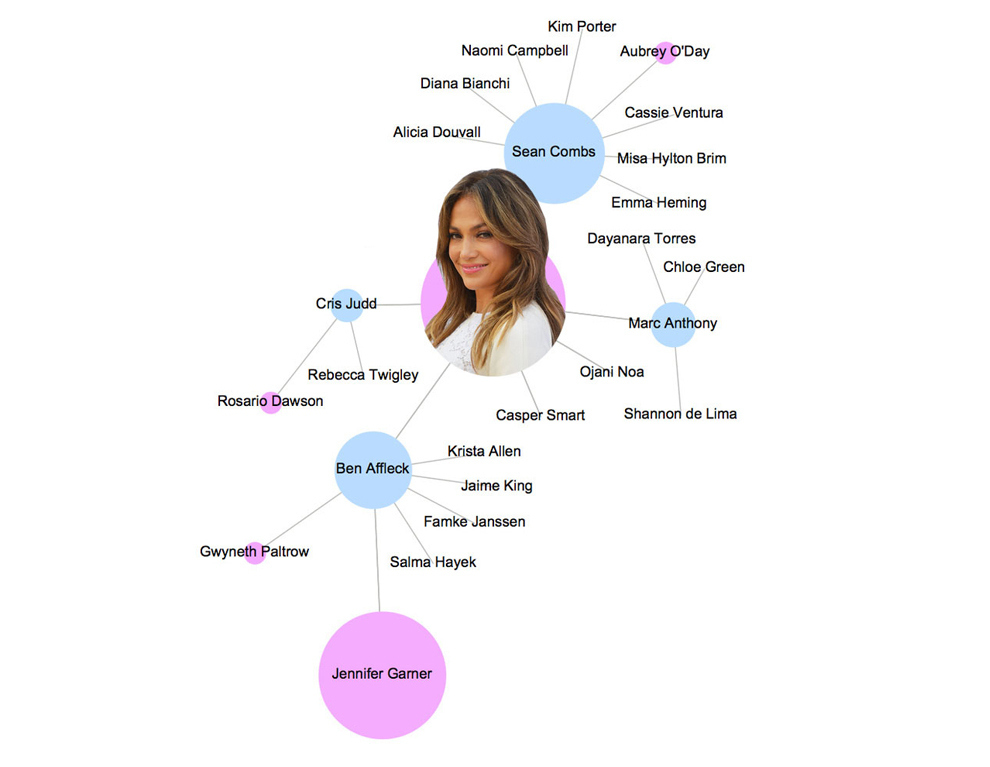 ...and Jennifer Garner was and still is a member of Bennifer II.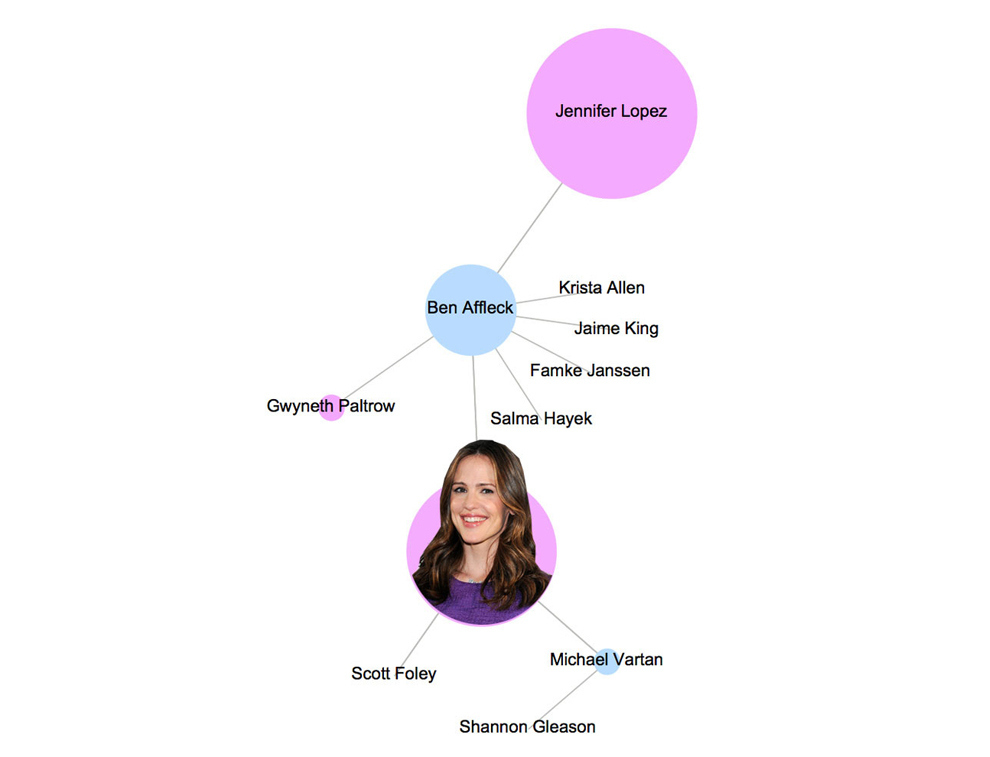 Jennifer Connelly hasn't accidentally swapped residual spit with any other Jennifers.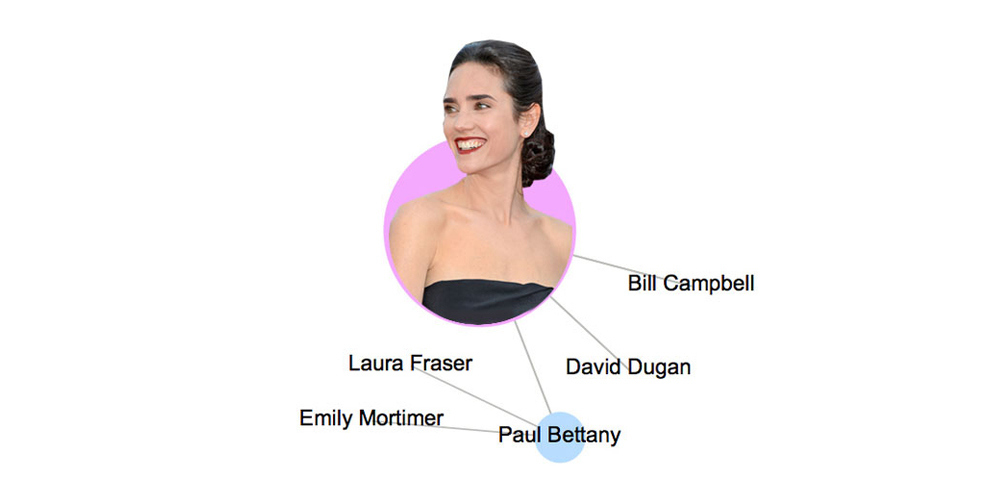 Neither has Jennifer Grey... but she did date Johnny Depp.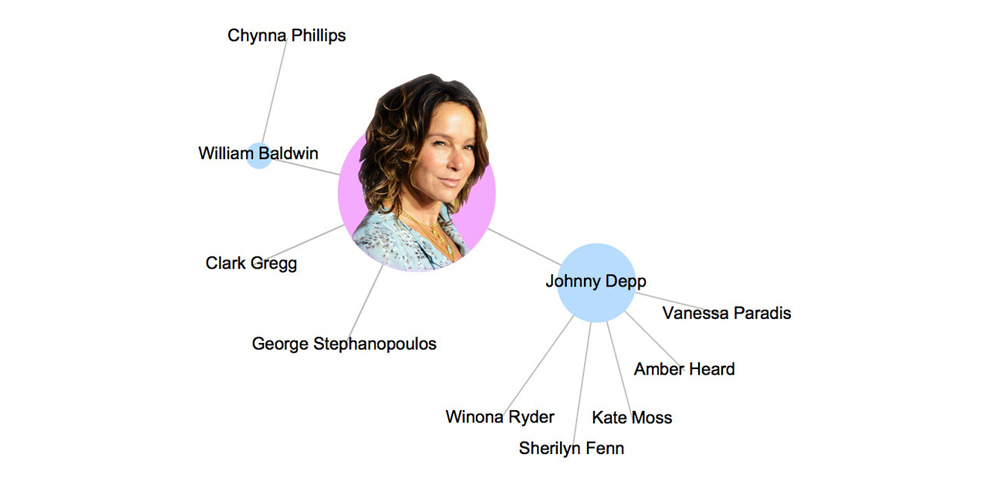 Jennifer Hudson married David Otunga (remember him from I Love New York?!)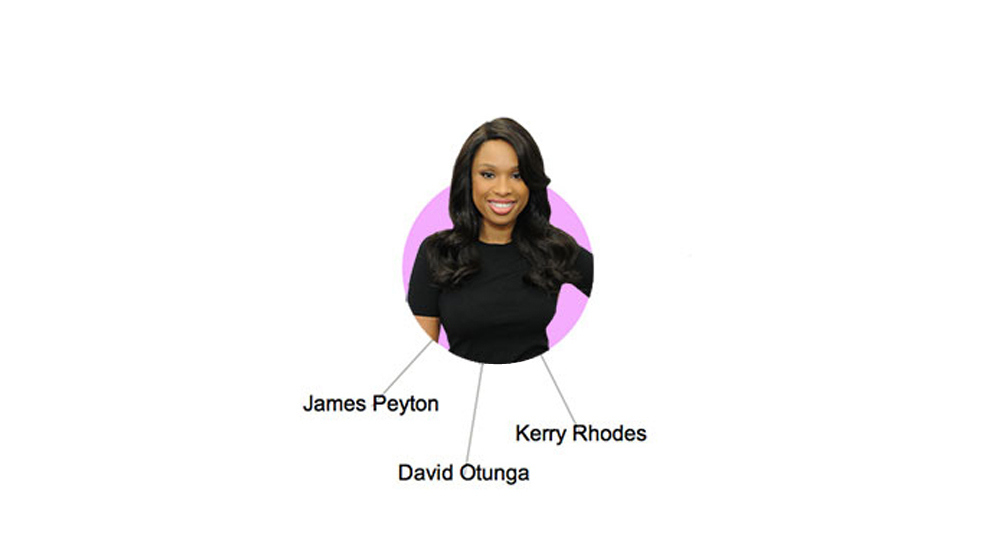 And then there is good ol' Jennifer Lawrence, who has only had one boyfriend that we know of. (But she's only 22!)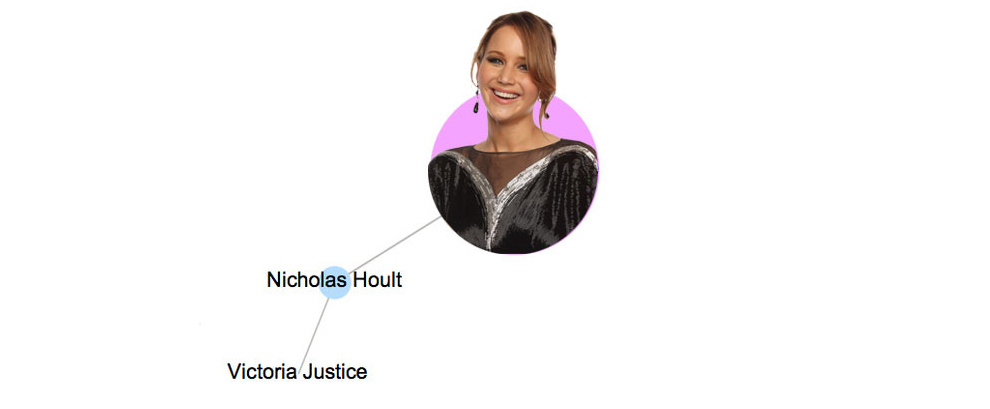 All dating info was taken from Zimbio.
Designs by John Gara.
Ed. note (7/31/13): This post has been updated to reflect that having multiple partners is not an indicator of one's level of classiness.