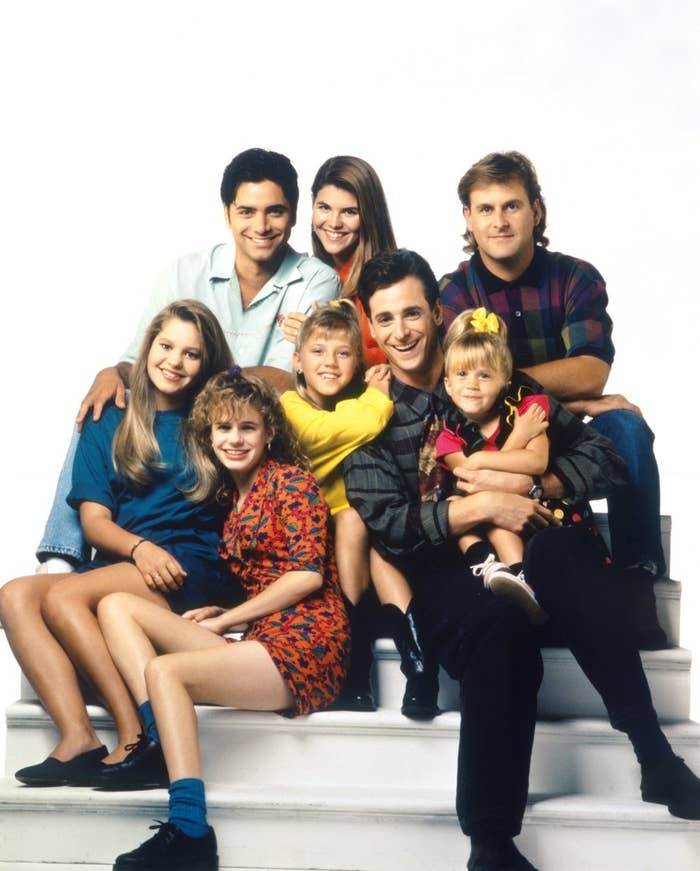 Full House! The Musical!, the unauthorized musical parody of the ABC's beloved TGIF sitcom, is heading off-Broadway, starting on September 7, BuzzFeed News can exclusively reveal.
The show, which will be performed at Theatre 80 in New York City's East Village, will follow the story of Danny, the Tanner family patriarch, losing his ability to solve any problem with a sensible, piano-accompanied speech. Then, he descends into madness, going from wholesome fictional father figure to the foul-mouthed man who played him, Bob Saget.
The musical — with music, lyrics, and direction from Bob and Tobly McSmith of Bayside! The Musical! and Showgirls! The Musical! — promises to answer your burning Full House questions, like: "Will D.J Tanner develop an eating disorder?! Can Uncle Joey get on Star Search even though he's not funny at all?! Who will have mercy on Uncle Jessie?! Will Kimmy Gibbler be murdered? How many catchphrases can one family have?! What the hell is a Mary-Kate and Ashley?!"
Though the musical has not been cast, Tobly has confirmed to BuzzFeed News that some of the stars of Bayside! The Musical!, which will end its two-year run at Theater 80 on August 8, will appear in Full House! The Musical!.
The song list includes: "Have Mercy on My Heart/Don't Touch the Hair," sung by Uncle Jesse and Rebecca Donaldson; "Look at These Assholes," sung by Comet the Dog, "There's No Gays in San Francisco (As Demonstrated by the TV Show); and "I'm Kind of a Slut (But Just Enough for Network TV)," sung by D.J. Tanner.
The announcement of Full House! The Musical! comes on the heels of Lifetime's news that the network will air The Unauthorized Full House Story, and the confirmation that Full House will continue with a new Netflix series, Fuller House.