The "Twin Peaks" Revival Is Back On At Showtime
More than a month after David Lynch left the project, he revealed on Twitter: "It is !!! Happening again." Lynch will also direct the series, which will run for more than the originally announced nine hours, Showtime confirmed to BuzzFeed News.
Twin Peaks creator David Lynch just made everyone's Friday. He announced on Twitter that Showtime's revival of the cult favorite is back on!
In April, six months after Showtime announced a continuation of Twin Peaks, the creator tweeted that he was leaving the project.
Now, his wish is coming true. Showtime officially confirmed the news on Twitter.
And a representative for the network told BuzzFeed News in a statement that the series "will total more than the originally announced nine hours."
Twin Peaks star Mädchen Amick, who played Shelly Johnson, joined Lynch and Showtime in the Twitter celebration.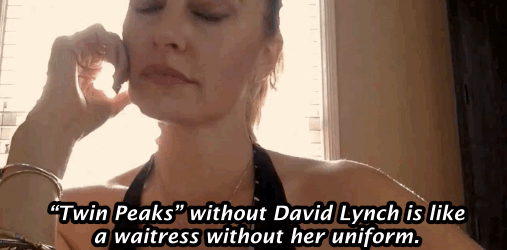 Kyle MacLachlan, Agent Cooper himself, also tweeted in excitement!