On Thursday morning, America Ferrera, Chloe Grace Moretz, Angela Bassett, and Dennis Quaid gathered at the Beverly Hilton Hotel to present the 2016 Golden Globes nominations.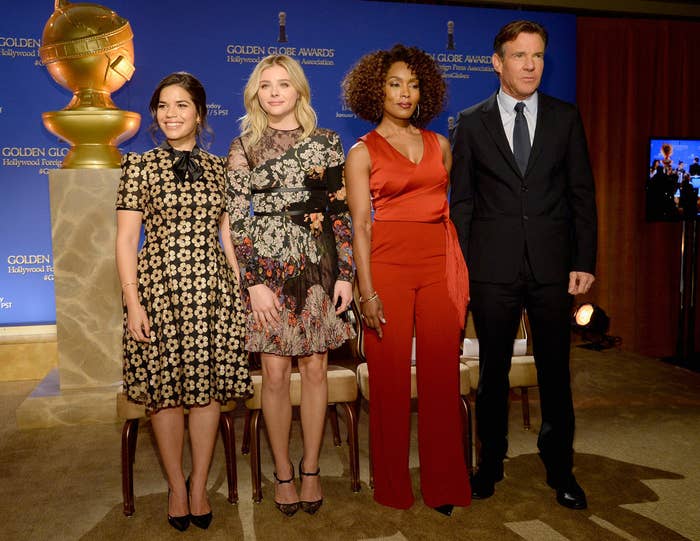 Everyone looked flawless and clearly brought their A game (especially considering it was 5 in the morning in Los Angeles).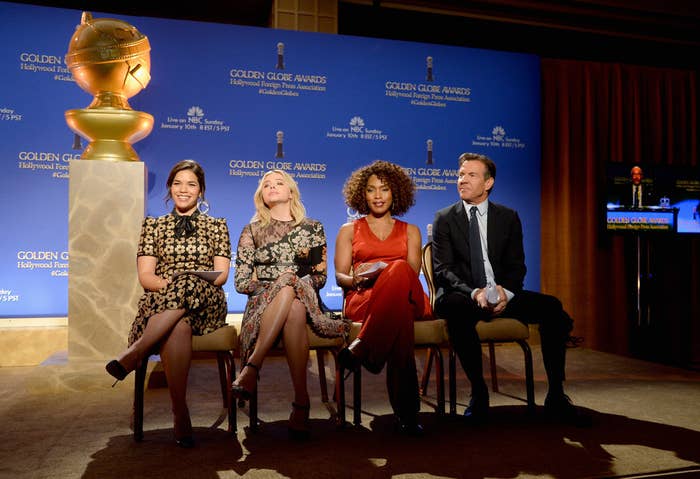 That is, everyone except whoever was tweeting from the official Golden Globes account and tagging Jane the Virgin star Gina Rodriguez (@HereIsGina) instead of Ferrera.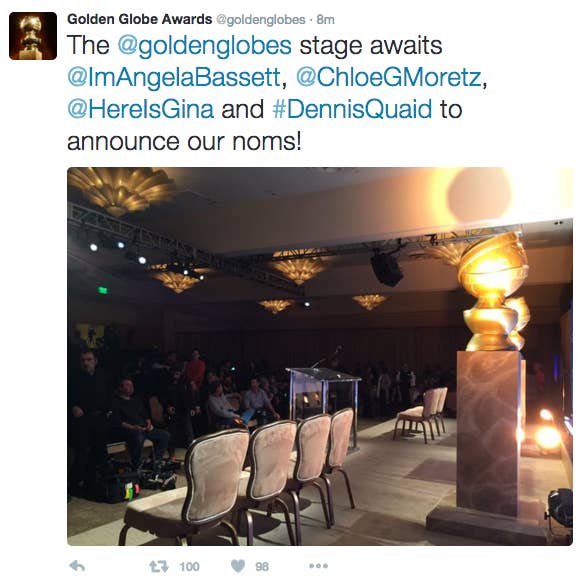 Even after Ferrera was on stage, this person was still tweeting at @HereIsGina.
Nope. @ThatsNotGina.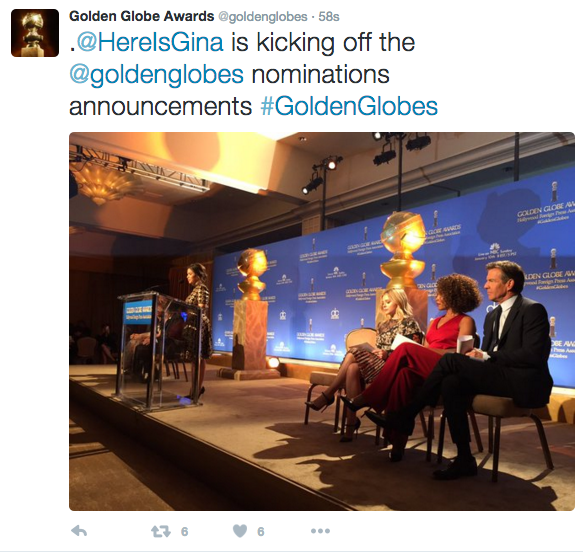 To be clear, this is Rodriguez on the left and Ferrera on the right.
Eventually, the tweets were deleted and @AmericaFerrera began appearing in the feed instead.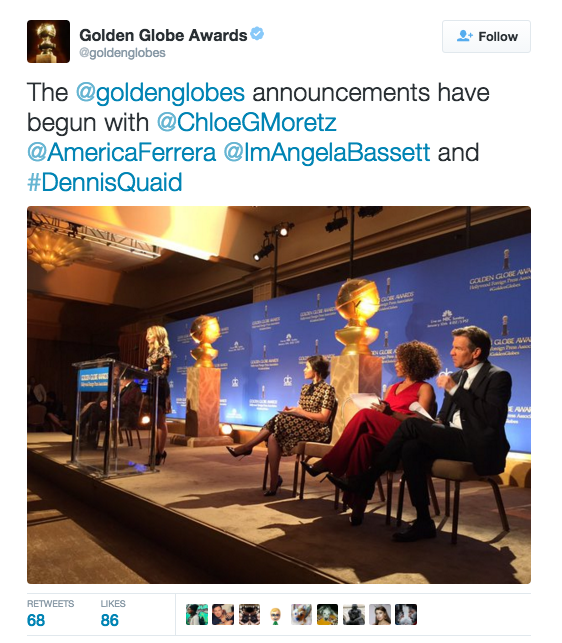 But still.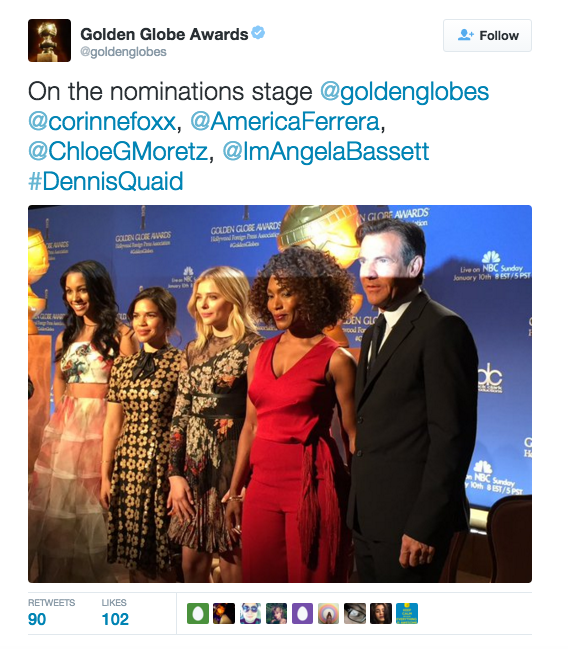 Representatives for Ferrera and Rodriguez did not immediately return BuzzFeed News' request for a comment.
UPDATE
The Hollywood Foreign Press Association has released the following statement regarding the mistake: "What occurred this morning was an unfortunate error. Our sincerest apologies to both America and Gina."
UPDATE
On Thursday afternoon, ET Online asked Rodriguez about the Twitter error. "I didn't hear anything until recently someone sent me an article, but who cares?" she said in a video interview. "America's lovely. She's so beautiful and such a fantastic actress. But, you know, shoot, if there's anybody I want to get mixed up with it's her for sure! To me, it's like, whatever. We always make mix-ups in life, man."