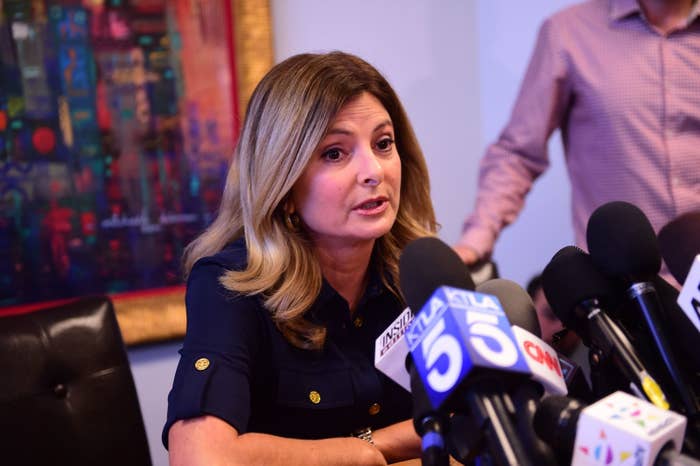 And hours after Bloom's announcement on Saturday, BuzzFeed News confirmed that high profile attorney and Democratic Party operative Lanny Davis had also dropped out of Weinstein's crisis management team. The defections of Bloom and Davis signaled that the scandal surrounding the movie mogul was far from dying down.
According to emails obtained by the New York Times, two members of the board of The Weinstein Company — Harvey Weinstein's brother, Bob, and Lance Maerov — were unhappy with how Bloom had been handling the allegations against Weintsein publicly. The Times reported that in one email, Maerov told Bloom she was "fanning the flames and compounding the problem" and asked her to remove herself from the situation. BuzzFeed News has reached out to The Weinstein Company for a comment.
On Good Morning America on Friday, Bloom revealed that she has been advising Weinstein for a year, since he optioned her book, Suspicion Nation, for a film. "I said to him, 'Look, there is a lot of rumors about you. Can we talk about it?' I was very surprised. He said, 'Yeah, I've been stupid. I'm embarrassed, Lisa. Tell me what to do now,'" Bloom told George Stephanopoulos on Good Morning America.
"I've done a lot of cases on behalf of women and often thought, Gee, I wish I could get on the other side and smack that guy around a little bit, verbally. Here was an opportunity of a guy saying, 'Lisa, what should I do? I have behaved badly.' I'm like, 'Good, I'll tell you what to do. Be honest, be real.'"
Though Bloom took issue with Stephanopoulos characterizing Weinstein's behavior outlined by the Times as sexual harassment, a legal term, she did eventually agree. After she described Weinstein's 30 years of behavior as "gross," Stephanopoulos said, "It's illegal." "Yes," Bloom said. "You know, I agree."

Her decision to advise Weinstein came as a surprise to many, considering Bloom has represented women who brought sexual harassment claims against Bill O'Reilly, Janice Dickinson in her defamation case against Bill Cosby, Mischa Barton in her revenge porn case, and Blac Chyna in obtaining a temporary restraining order against Rob Kardashian.
Bloom advising Weinstein was also a choice that her mother, Gloria Allred — a longtime women's rights attorney — disagreed with. In a statement to The Wrap on Thursday, Allred said: "Had I been asked by Mr. Weinstein to represent him, I would have declined, because I do not represent individuals accused of sex harassment. I only represent those who allege that they are victims of sexual harassment."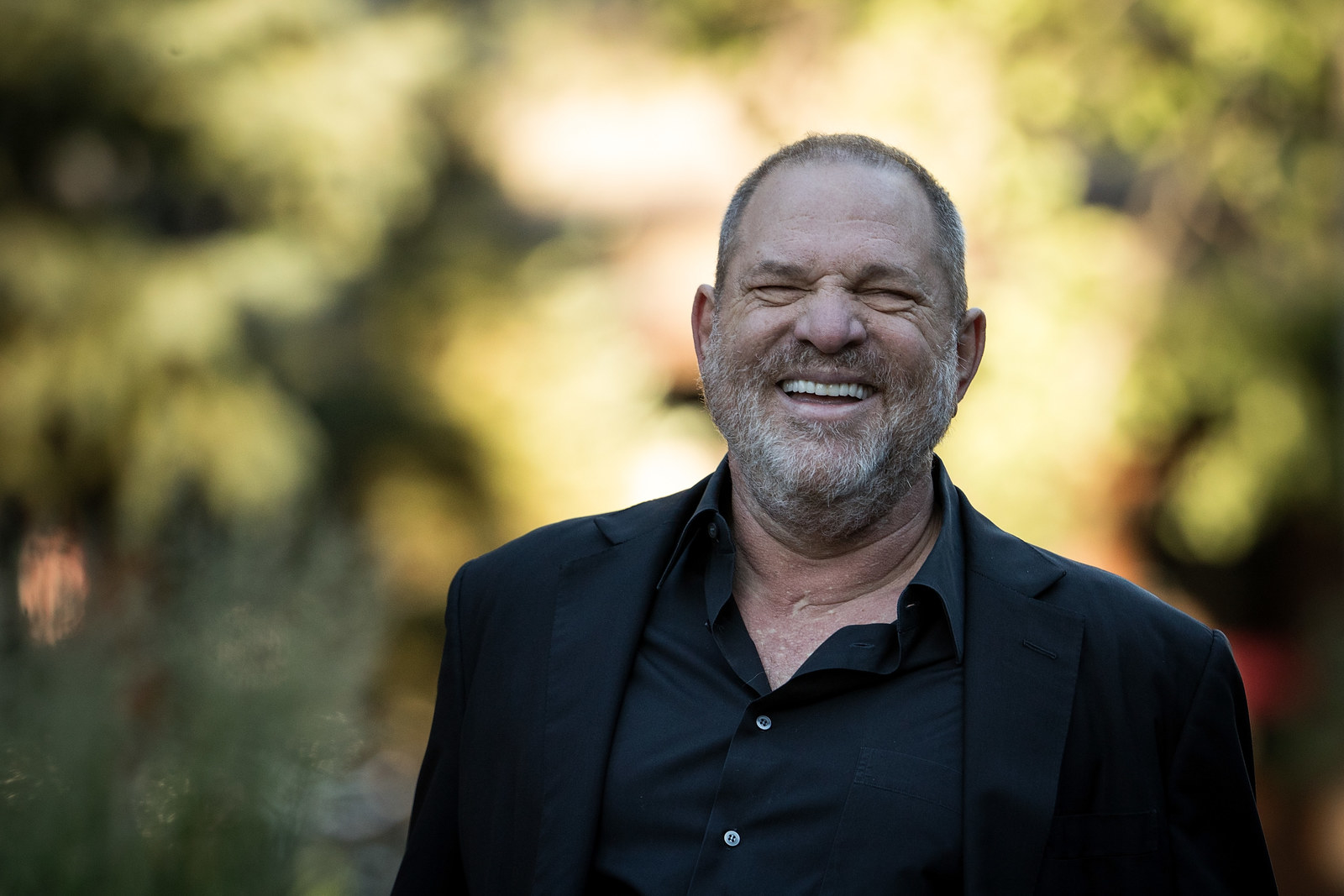 Bloom's announcement that she's resigning as Weinstein's advisor comes a day after her GMA appearance and after The Weinstein Company hired an outside attorney — John Kiernan of Debevoise & Plimpton LLP — to conduct an investigation of the allegations. Weinstein has taken an "indefinite leave of absence" from the company.
According to the Times, three board members — Marc Lasry, Dirk Ziff, and Tim Sarnoff — resigned on Friday, and a fourth, Paul Tudor Jones, did not sign the company's letter announcing Weinstein's leave.
Bloom was never formally representing Weinstein and also was not part of his pending lawsuit against the Times in the wake of the article. Weinstein called the Times' reporting "reckless" in an interview with Page Six, which Bloom concurred with in her GMA interview. "A lot of allegations... there are witnesses who said those things did not happen and the Times did not take that into account," Bloom said. "This was a very long article with a lot of allegations where they refused to take into account witnesses who said, 'Some of this stuff is untrue.'"
BuzzFeed News has reached out to Bloom for further information on her decision.