The First Four Episodes Of "Game Of Thrones" Season 5 Have Leaked
Installments of the HBO show started popping up online a day before the season premiere and now, the network is investigating how it all happened.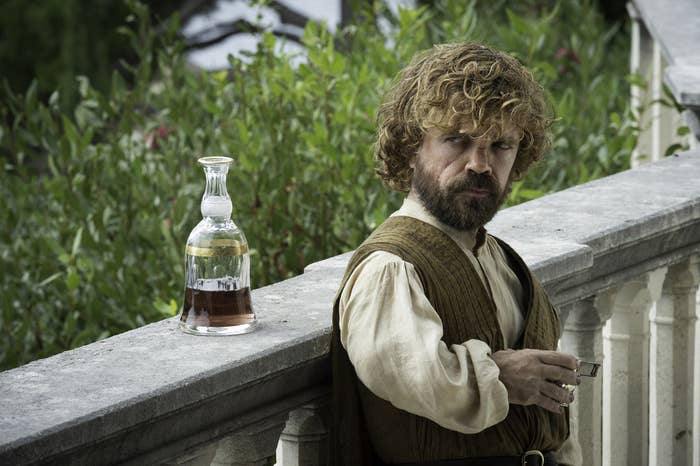 Fans of Game of Thrones — and of torrenting — got a surprise on Saturday night: The first four episodes of Season 5 were leaked online a day before the official premiere on HBO on April 12.
The first four episodes were sent out to the press for review on a DVD screener and, according to Mashable, the leaks appear to have come from one of those screeners, but the digital watermark is reportedly blurred.
A representative for HBO told BuzzFeed News on Sunday afternoon that the network was investigating the leak.
"Sadly, it seems the leaked four episodes of the upcoming season of Game of Thrones originated from within a group approved by HBO to receive them," the spokesperson said. "We're actively assessing how this breach occurred."
Greg Spence, the producer in charge of post-production for Game of Thrones told The Denver Post a week ago that he was worried about potential leaks. "The cast is looping all over the world, sending files back and forth," he said. "Artists are working in special-effects houses all over the world. The files are watermarked, and editors have to confirm in writing that they've deleted them."
Spence clearly had a reason to be worried. The Game of Thrones Season 5 trailer leaked in January after screenings of the last two Season 4 episodes and the Season 5 trailer began in IMAX theaters. Soon thereafter, HBO released an official version.
Game of Thrones has been the most pirated show on the internet for three years in a row and after the trailer leak, HBO went to great lengths to combat that problem: The premium network announced they'd simulcast the show in 170 countries and they introduced the HBO Now service for $14.99, which doesn't require a cable subscription. Time will tell if HBO's efforts have any effect on piracy numbers.