"Gilmore Girls" Creator Amy Sherman-Palladino Is Working On A Musical
Get ready for some fast singing!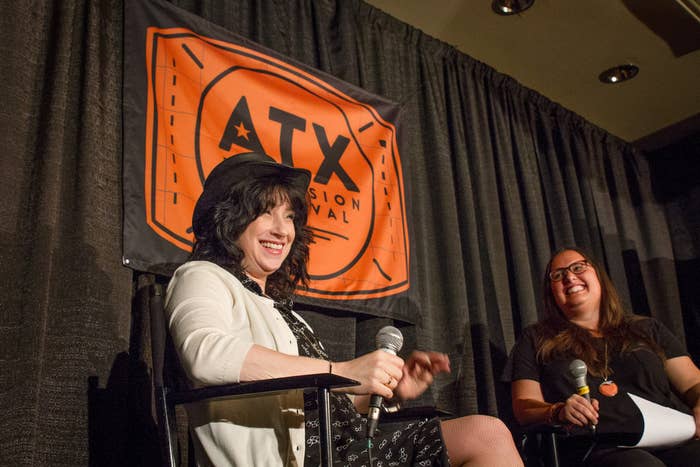 AUSTIN — The woman who gave us Gilmore Girls and Bunheads is bringing her vision to the stage!
"I'm writing the book to a musical right now," Amy Sherman-Palladino revealed during an interview with Entertainment Weekly's Danielle Nussbaum at the ATX Television Festival in Austin on Saturday. "It just happened."
It's an original musical, she told the applauding audience. "Well, sort of," she added. "It's based on a movie that nobody would've seen because it's not an American and it's nothing like it… It's original. I'm just gonna say that."
But Sherman-Palladino warned fans it'll be a while before they'll be able to see her musical. "You have to understand something with musicals: Your great, great grandchildren will see the musical that I am writing now, because if you think movies take a long time to get produced, musicals take years, and years, and years, and years," she said.
And she couldn't be happier to be working on something in her favorite medium. "Boy, you can't be in it for a buck, doing theater, because it's just not about that," she said. "It's about really, really doing something beautiful and different and creative for the masses. It's an amazing art form. It's my favorite art form."
In the meantime, however, she told the crowd, "I'm writing a pilot for the wonderful Amazon company."
It does not get better than this.