The Games of Thrones panel at San Diego Comic-Con on Friday may not have had Maisie Williams, Kit Harington, or Emilia Clarke...
But it perhaps had something even better: Alfie Allen's dog, Abby.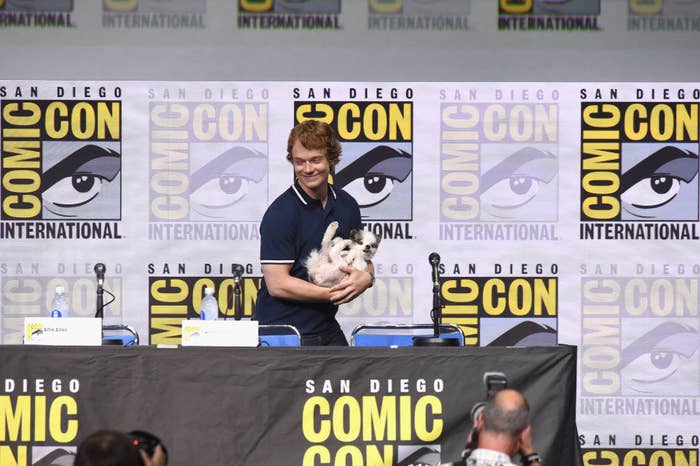 The actor, who plays Theon Greyjoy on Game of Thrones, was introduced at the panel by Kristian Nairn (aka Hodor) and literally came out cradling the dog.
Look at the thrill on his face!
It was a lot.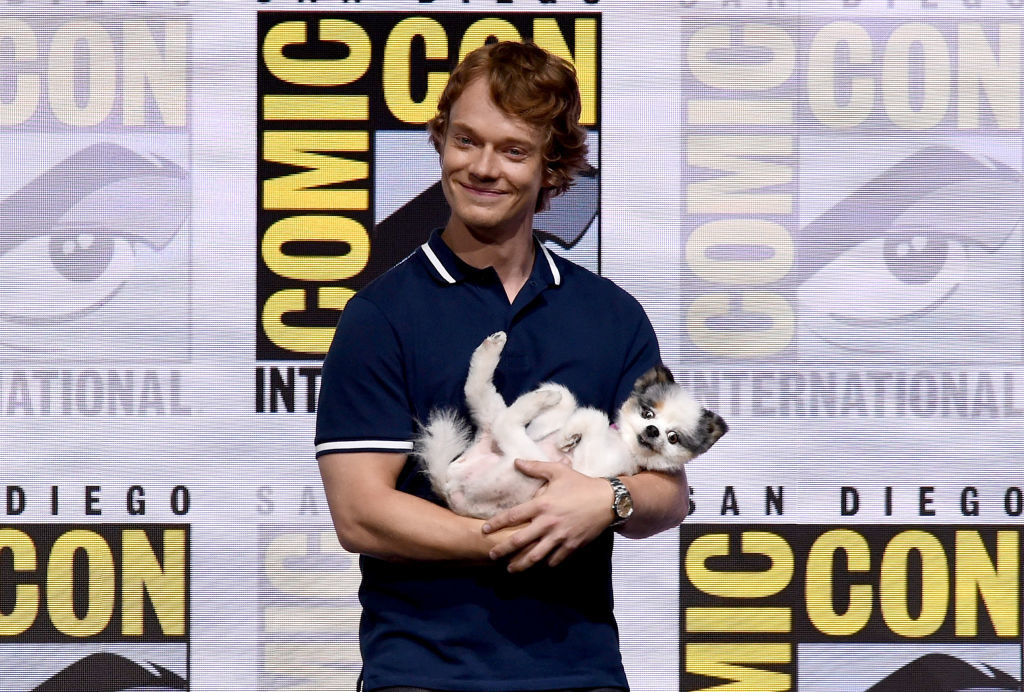 Abby definitely stole the show.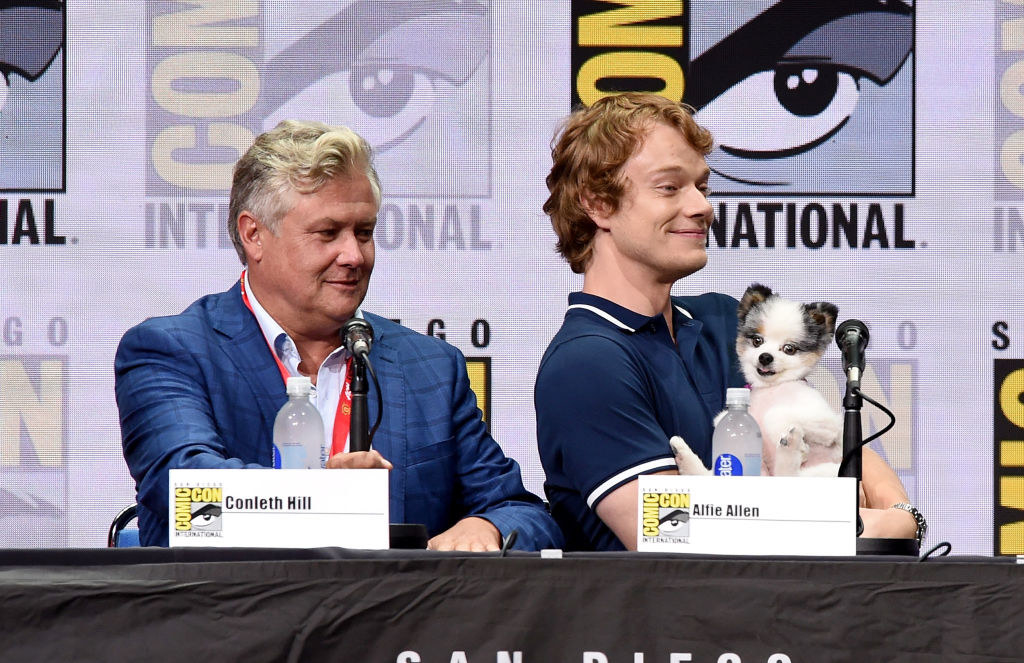 Sorry, Gwendoline Christie.
The audience (and Christie) just could not get over her.
It was all over.
It was all about Abby.
The Cutest Puppy Ever™
I know it's Friday, but Abby might've even won all of Comic-Con.
And television.
And life.
Look at the petting!