Here's How The Arabic Script Is Getting A New Life
A handful of designers are reinvigorating the ancient script.
Arabic, one of the most ancient languages in the world, has one of most complicated scripts when it comes to design. The letters were written for thousands of years in thousands of ways before being standardized for typewriters in the 20th century.
Now young Arab font designers are giving the script a new life, taking cues from classical calligraphy and updating them for modern platforms such as phones.
Arabs who use handheld devices these days will notice a difference in the way words appear on iPhones compared to Android devices.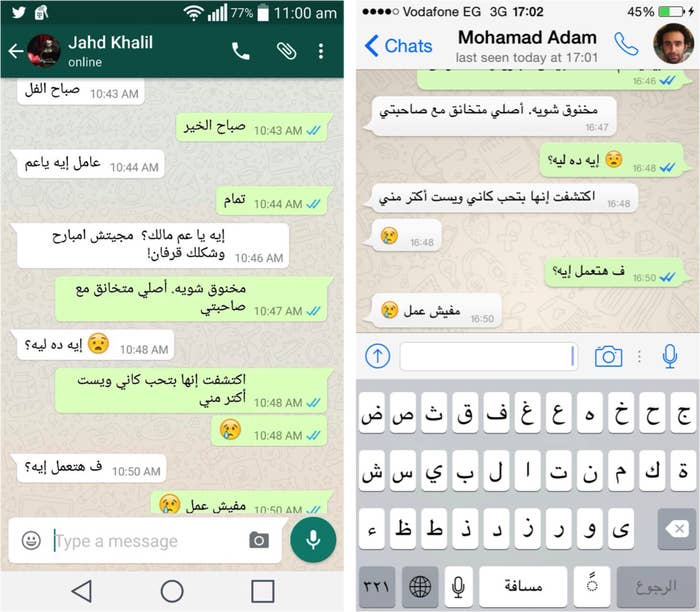 This is because in 2010, Google decided to develop its own Arabic font, Noto Arabic, which is now one of the most used Arabic scripts in the world. The millions of Arabs staring at Facebook feeds, text messages, or WhatsApp conversations on their Android phones are looking at a custom font, most without realizing it.
Very few fonts existed in Arabic when Google developed the new font, so graphic designers had little to experiment with when they wanted to execute a new idea.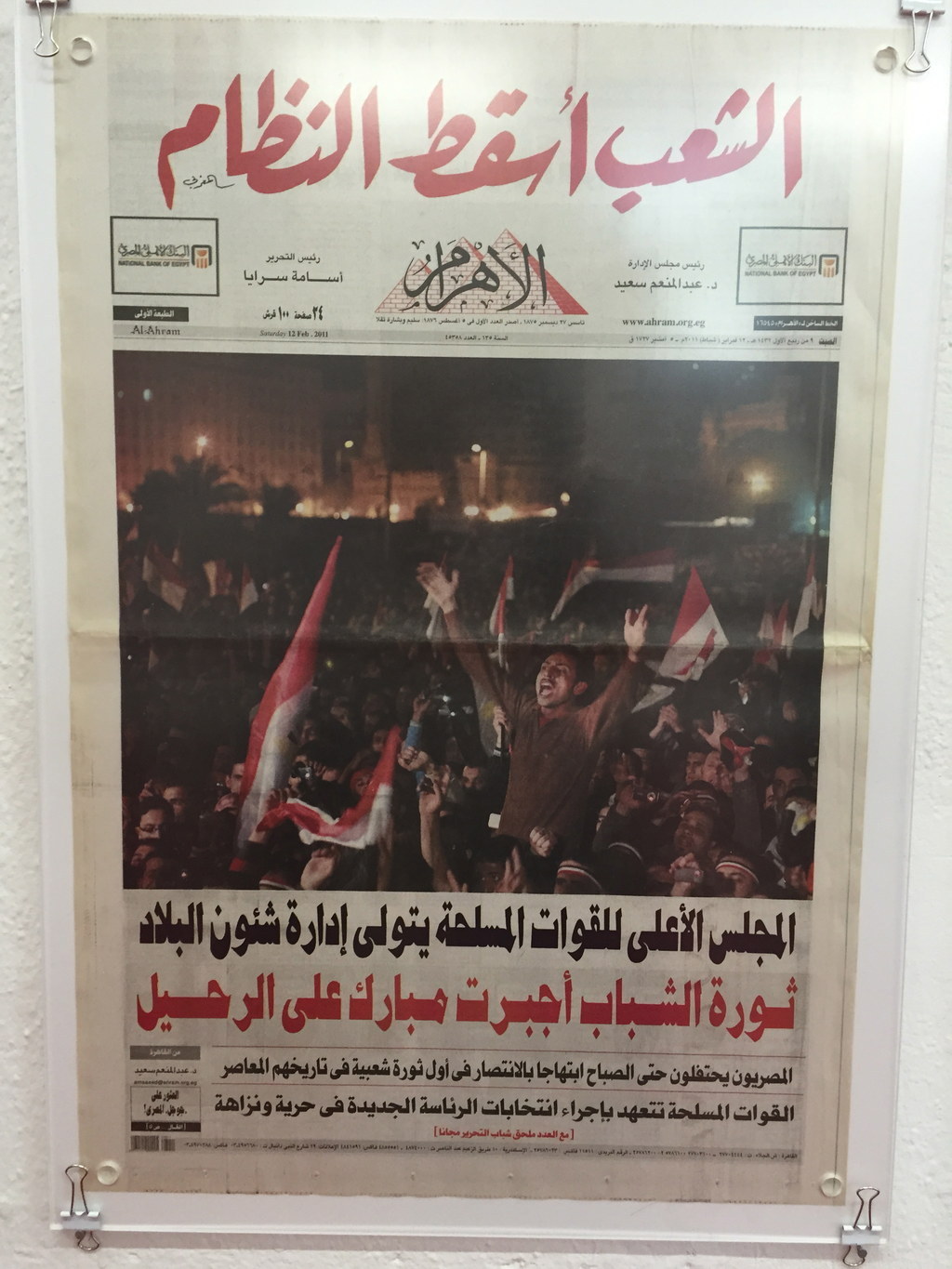 When Egyptians overthrew Hosni Mubarak in 2011, designers at Egypt's biggest newspaper, Al-Ahram, felt they didn't have a font that could convey how historic the moment was, so they used a calligrapher to write out the words "The People have brought down the Regime" instead.
Today, a handful of designers are reinvigorating the Arabic script, including Pascal Zoghbi, the Lebanese designer behind Google's Noto Arabic.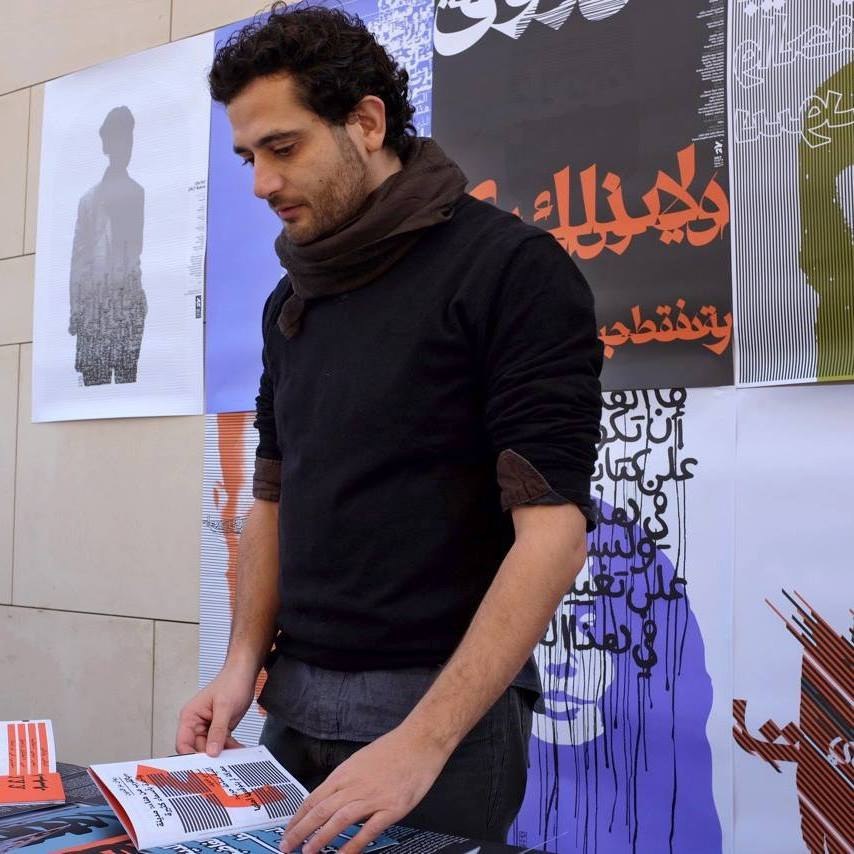 "I used to hate Arabic," said Zoghbi, who also runs design studio 29Letters. "I used to hate the script, I used to hate the language. But when I started reading more and speaking to people, I noticed how rich it is, an asset we have as Lebanese and Arabs. So now I say I am Arab. I think this comes from my study of type and calligraphy."
Now the development of new software has set designers free from the restraints of the printing press, young designers have been creating their own rules.
Letterforms in Arabic change based on what letters they are next to, a huge problem for font designers who had to work out how to reduce a script with thousands of characters to fit on typewriters.
"Now we are trying to as much as possible gain back the elegance and the calligraphic aspect of the Arabic instead of only simplifying it and making it fit into this limited technology," said Zoghbi. "Fifty or sixty years later, the technology caught up to the needs of the Arabic."
In the past, companies have based Arabic fonts on the Latin alphabet used in the West, using disconnected letters that are the same no matter where they are written. Nadine Chahine, another type designer, called some of these fonts "Arabic Frankenstein."
"We are designing fonts that accommodate more calligraphy," Zoghbi said, "but still in a modern way, not stuck in this calligraphic form, [but] to be inspired from it and create a new form that links to it." Khajag Apelian, another Beirut-based designer, sometimes turns to a calligrapher for advice.
There is modern inspiration too. Zoghbi made a font for the Mathaf Arab Museum of Modern Art in Qatar to help brand the state-led push into contemporary art, and another one inspired by street graffiti. Chahine designed a typeface for a Lebanese newspaper in response to a string of attacks on journalists.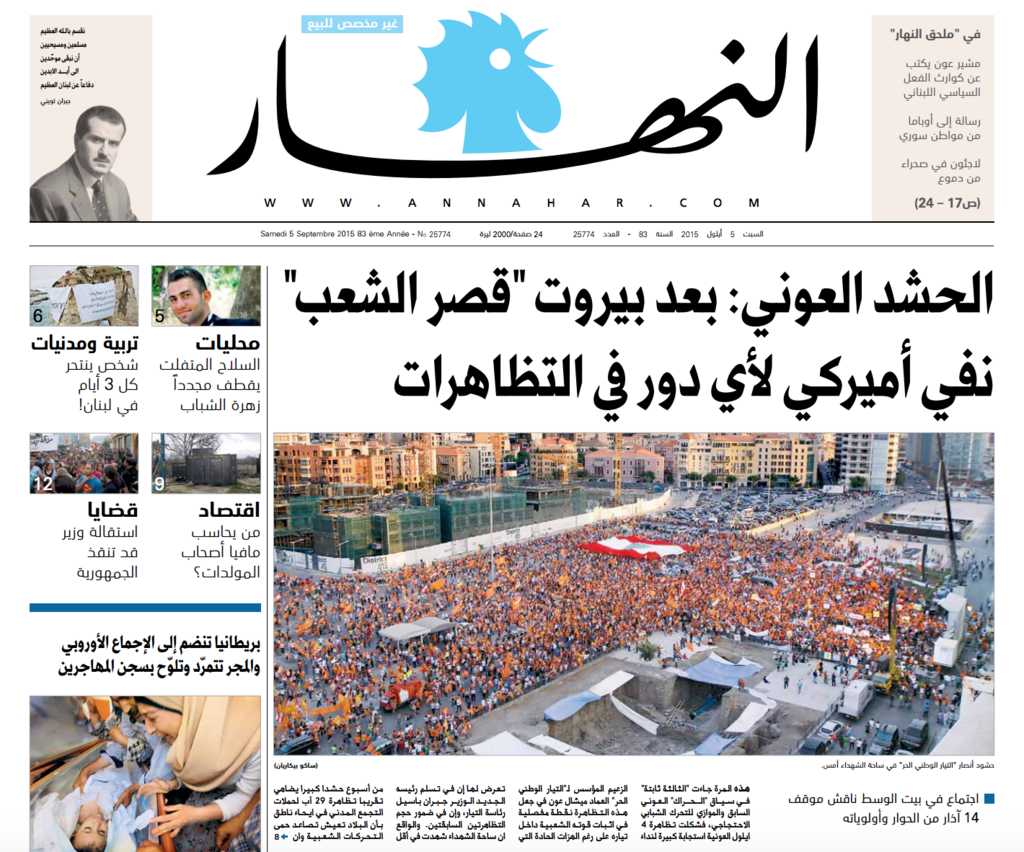 Just as the Arabic font is changing, companies like Disney are introducing Arabic logos for their products, translating English designs into Arabic without entirely using English letters.
Traditional businesses, such as storefronts and marquees in middle- and working-class districts in Arab neighborhoods, still mostly use the simple Naskh script, which resembles the same font that Apple uses on its devices.
The demand for new designs of Arabic fonts is growing internationally, however. The United Arab Emirates, where many regional businesses are based, requires Arabic be used in branding and signage, and a growing consciousness of the importance of design is providing the new designers with plenty of clients.
Type designers see this reinvigorated awareness as a lifeline for the Arabic script when calligraphy is being practiced less and less, and as a way to enrich Arab identity and culture and convey the diversity of Arabness through the diversity of type.
"To be an Arab we need to move away from the Orientalist view of us," said Chahine. "We are able to be free, we are able to be hip, and we are also able to be Arab."