Unemployment Benefits Extension Expected To Pass Senate Monday, Then Go Nowhere In The House
"Speaker Boehner told the White House before Christmas that any extension would need to be fiscally-responsible, and it would need something to help create more private-sector jobs. Today, Senate Democrats ruled out any attempt to add jobs provisions to the bill."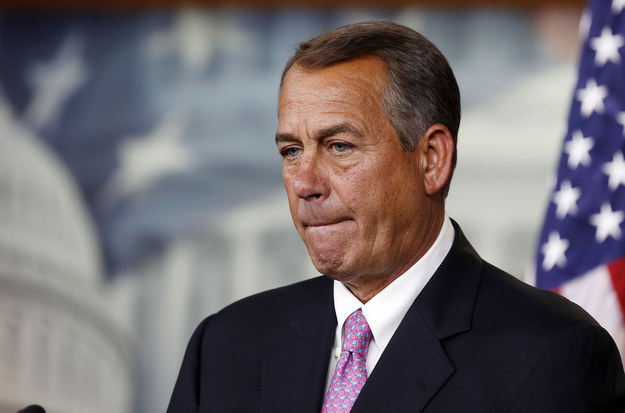 WASHINGTON — It's all but certain a bipartisan unemployment benefits extension deal will pass through the Senate on Monday after a last-minute effort by Republicans to add an amendment failed.
Republicans had been pressuring Democrats to include one big amendment that would include non-unemployment insurance related items such as authorizing the Keystone Pipeline and eliminating the 2.3 percent excise tax on medical devices in the Affordable Care Act.
It was reported that Democrats considered the deal at least for a time, but that ultimately crumbled when Senate Majority Leader Harry Reid announced procedural votes would be Thursday.
A top Senate Republican aide told reporters he thought Democrats were too scared to bring the GOP amendment to a vote.
"They are so afraid of this one amendment that they are willing to blow up their entire schedule," the aide said.
House Speaker John Boehner has said he won't support the deal in the past and a spokesman for him doubled down on that sentiment Thursday.
"Speaker Boehner told the White House before Christmas that any extension would need to be fiscally-responsible, and it would need something to help create more private-sector jobs," Boehner spokesman Michael Steel told BuzzFeed. "Today, Senate Democrats ruled out any attempt to add jobs provisions to the bill."
The deal would extend federal unemployment insurance benefits for five months, retroactive to Dec. 28 and would be paid for with several offsets including "pension smoothing" and extending customs user fees.