Uber Hires Top Obama Political Adviser As Chief Strategist
David Plouffe ran Obama's 2008 presidential campaign. Uber has had its fair share of run-ins with Democratic constituencies.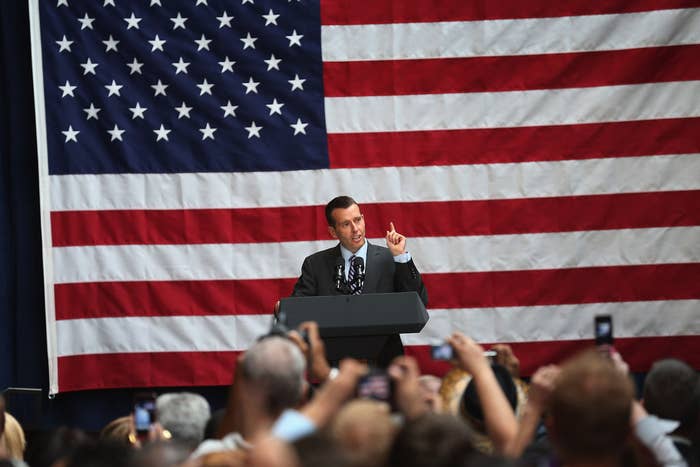 WASHINGTON — Uber has hired a Democratic strategist with close ties to President Barack Obama to "campaign" for the company, which has faced intense opposition from core Democratic constituencies as it expands across the nation.
David Plouffe ran Obama's 2008 presidential campaign and later entered the White House as his chief political adviser. Now he'll manage "all global policy and political activities, communications, and Uber branding efforts," according to a blog post from Uber CEO Travis Kalanick.
As well-financed apps like Uber and Lyft have disrupted business in major U.S. cities, taxi companies — and unions — have struggled to compete. In some of Uber's most contested state's and cities, the cab companies are relying on their deep-seeded political ties for support.
For instance, under Democratic Gov. Terry McAuliffe, Virginia first attempted to shut down Uber's service, before reaching a new deal with the company that will install new regulation. In Illinois, state Democratic legislators have tried to regulate Uber more heavily.
In the meantime, Republicans have tried to turn Uber into a political cause — flipping users support for Uber into a vote for deregulation of the transportation industry. On Monday, an RNC spokesman attacked Plouffe's move to the company as hypocritical.
"It's ironic that Plouffe got the regulation king elected and now is trying to push for deregulation," RNC spokesman Raffi Williams said Tuesday. "I guess Uber thinks that Plouffe might be able to talk some sense into the Democrats who are afraid of innovation and try to stamp out any innovative business with overregulation."
Plouffe is the latest addition in Uber's already formidable government relations team. In 2014 alone, the company has paid tens of thousands of dollars to the Franklin Square Group. It also recently hired Brian Worth, a former aide to now-House Republican Leader Kevin McCarthy, to its government relations shop. In addition, Uber employs high-powered lawyers and lobbying firms in cities across the country.
In his post, Kalanick says "Uber has been in a campaign but hasn't been running one," explaining the company's need to explain itself to the world in much the way a political candidate has to introduce himself to constituents.
Though it's seen massive success and a skyrocketing valuation, Uber's had its fair share of setbacks. Most recently, a major European hub in Berlin handed Uber a loss, saying the company did not meet local safety standards.
"Uber has the chance to be a once in a decade if not a once in a generation company," Plouffe wrote in an accompanying post. "Of course, that poses a threat to some, and I've watched as the taxi industry cartel has tried to stand in the way of technology and big change. Ultimately, that approach is unwinnable."