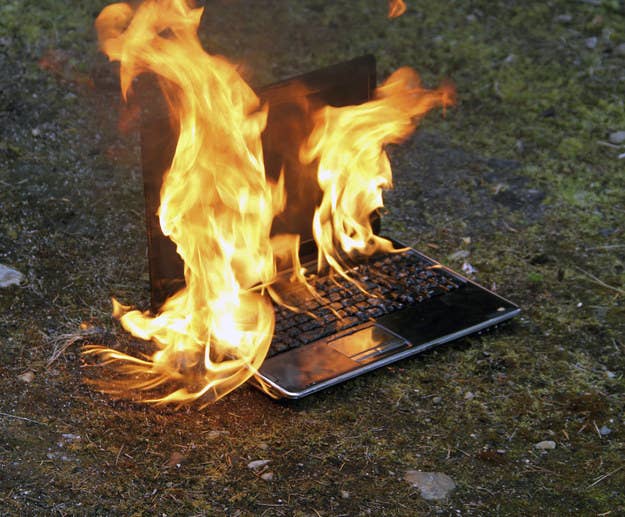 The FCC is currently accepting public comments on a proposed rule that would allow internet providers to, among other things, charge extra for "fast-lane" access.
Comment submissions spiked after John Oliver mentioned the issue on his show.
At the time of this post, there are more than 43,000 submitted comments. The next closest issue open for comment has just over 1,900.
A large majority of the comments are thoughtful and well-argued. But some are not. And here are the 20 angriest:
1.
"Do not Fuck With Us."

2.

3.
"You are the ones who don't understand."

4.
FREEDOM!!!!!!

5.

6.
"...expect the people of this nation to...overthrow you. By any means necessary."

7.
"Do your goddamned job."


8.
:(

9.
Hmm....

10.
"I know my comments here won't actually do a damn thing."

11.

12.
"...for the Netflix and cat videos..."

13.
"The Comcast-Time Warner Constitution of the United States"

14.
"Why you gotta stalk me though?"

15.
"PROVIDING TWO SPEEDS OF INTERNET WILL BE LIKE 'SEPARATE BUT EQUAL.'"

16.
"Stop the cable company fuckery!"

"ppl are done with it"
17.

18.
And then there is this one.