Senate Reaches Deal To Extend Unemployment Insurance Benefits
The new deal has five Republican co-sponsors, which should be enough to overcome a GOP filibuster.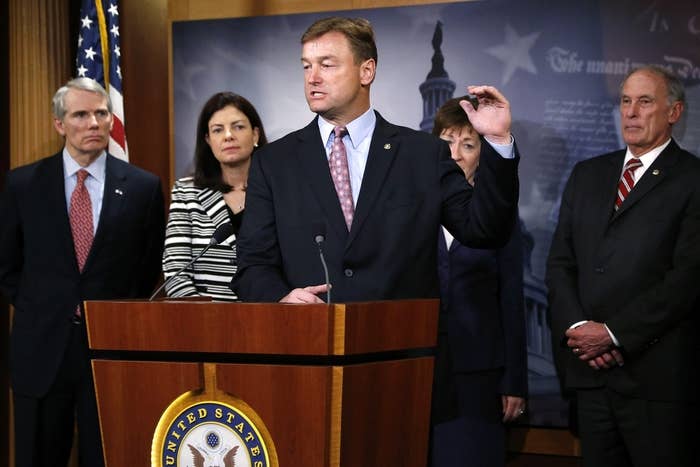 WASHINGTON — The Senate has reached a bipartisan deal to extend expired unemployment insurance benefits for five months, breaking a months long deadlock over the expired program.
The agreement, between five Republican and five Democratic members, should make it possible for the bill to clear the 60-vote threshold needed to avoid a filibuster. They include Sens. Dean Heller, Susan Collins, Rob Portman, Lisa Murkowski, and Mark Kirk.
The proposal will extend unemployment insurance for five months, retroactive to Dec. 28 when the program expired. The roughly $9.7 billion cost of the proposal will be paid for by a combination of offsets, which include "pension smoothing" from the 2012 highway bill and extending customs user fees through 2024.
The proposal also includes a provision that would make anyone who made $1 million or more in the preceding year ineligible to receive UI. According to a press release, .03% of people who filed for unemployment benefits earned more than $1 million and actually received some form of UI.
"We're not at the finish line yet, but this is a bipartisan breakthrough," Sen. Jack Reed, a Democratic co-sponsor said. "I am grateful to Senator Heller for his leadership and for my many colleagues on both sides of the aisle who worked constructively to find a way forward."
Even if the bill passes the Senate, it's fate in the House remains unclear.