Senate Once Again Fails To Move Forward On An Unemployment Benefits Extension
Senate Democrats couldn't garner enough Republican votes to get their latest proposal passed a procedural vote.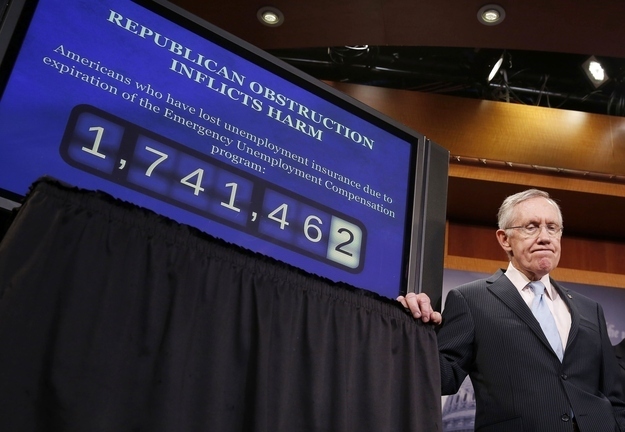 WASHINGTON — The Senate was unable move forward on a plan to extend the federal Emergency Unemployment Compensation program Thursday, 40 days after the program expired Dec. 28.
The measure failed 58-40. Four Republicans — Sens. Dean Heller, Kelly Ayotte, Lisa Murkowski, and Susan Collins — crossed party lines to support it. Sixty votes were needed to clear the procedural hurdle.
More than 1.7 million Americans so far have not received their benefits since Congress failed to renew the program at the end of last year. The program provides extra assistance for job seekers who have used up their state benefits.
The latest proposal would have provided for a three month extension of unemployment benefits for the long-term unemployed. The extension, which has an estimated cost of $6.4 billion, would have been paid for in full by "pension smoothing," which involves changes to the federal retirement system.
Democrats tried to win over additional support by including a provision proposed by Sen. Tom Coburn, which would prevent millionaires from receiving the benefits.
If the Senate does eventually pass an extension, the House has shown no sign that it would even hold a vote on the matter.