Senate GOP May Make Symbolic Push To Block Obama Immigration Order
Rep. Ted Yoho said the Senate has tried to coordinate a bill with him.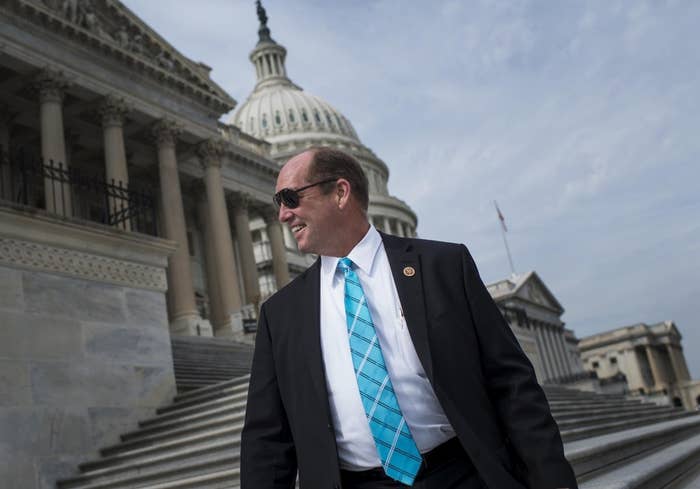 WASHINGTON — Republicans on the Senate Appropriations Committee are considering pursuing legislative language aimed at blocking President Barack Obama's immigration executive order, Rep. Ted Yoho told BuzzFeed News Tuesday.
While Yoho, who is the author of the House version of the bill, declined to say who on the committee is eyeing the move, he acknowledged his office has had discussions with Republican appropriations aides in the upper chamber about introducing his bill in the Senate.
According to the Florida conservative, Republican appropriators in the Senate are "looking at the funding on that and what they can do through different vehicles over there. So there may be a companion bill" to his measure, which would block Obama's executive orders.
Because Democrats still control the Senate, any companion measure or amendment to the upcoming spending bill has virtually no chance of passing. But even a failed attempt to counter Obama's immigration moves could act as a significant symbol to conservative activists that Republicans plan to take up the issue once they control the chamber in January.
That, in turn, could reduce pressure on GOP leaders in the House to tie the executive orders to overall government funding and avoid a repeat of the 2013 shutdown.
"Nobody's for shutting the government down," Yoho said. "We want to stop the process so we can come back and fix it legislatively the way it needs to be."
Meanwhile, conservatives have begun cross-chamber discussions on how best to tackle the issue next year. Kansas GOP Rep. Tim Huelskamp Tuesday said he has been meeting with conservative senators like Ted Cruz and Mike Lee to work on messaging when Republicans take over the Senate next year.
"We regularly have meetings," Huelskamp said. "We've had that discussion. It's like, 'Oh yea. Finally the Senate is back in the game.'"
Kate Nocera contributed reporting.