Senate Democrats Considering A "Coordinated Effort" To Vote Against The Government Funding Bill
The deadline to pass a bill to fund the government is Dec. 11.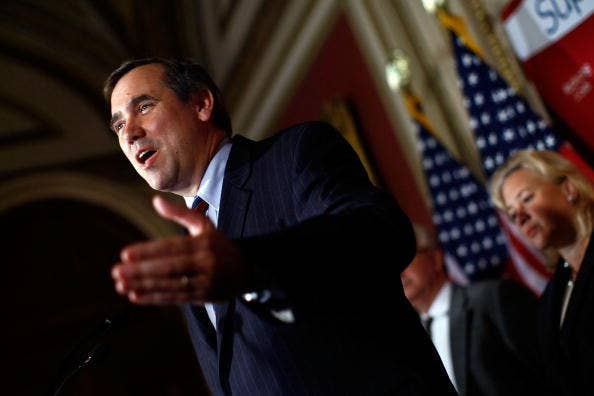 WASHINGTON — Some senate Democrats are discussing the possibility of a "coordinated effort" to vote against the bill to keep the government open, according to one senator involved in those discussions.
Speaking on a call with reporters, Sen. Jeff Merkley said he and other Democrats are weighing their options on whether or not to vote for the omnibus spending bill outlined Tuesday night. Democrats, particularly progressives, have lambasted the omnibus spending bill in its current form because of language undoing a key part of Dodd-Frank.
"I'm certainly entertaining that possibility," Merkley said. "But the big point I'm making right now is to draw as much attention to it as possible."
Other Democrats like House Minority Leader Nancy Pelosi and Sen. Elizabeth Warren have also called for the removal of the language. Pelosi was noncommittal about whether she'd ultimately vote for the bill — she dodged a question when a reporter asked about it Wednesday afternoon.
Progressive groups and labor unions have called on members of Congress to vote against the bill in its current form.
The bill is a product of negotiations between Senate Democrats and House Republicans. Because the bill does not include a rider to defund President Barack Obama's executive order on immigration, some conservatives have said they won't vote for the bill either.
Meanwhile, House Republicans have said they remain confident the legislation, in its current form, can stand.
The deadline to pass a bill to fund the government is Dec. 11.