Republicans Say They Need To Stand Up To Democrats' "Deceptive War On Women Rhetoric"
The Republican National Committee also called for an investigation into the NSA's "unconstitutional surveillance" program.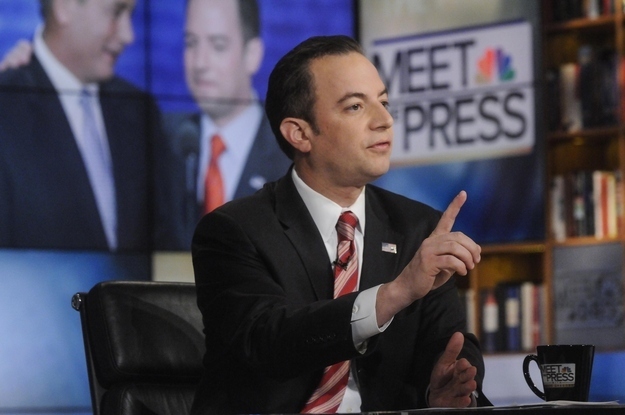 WASHINGTON — At its winter meeting Friday, the Republican National Committee approved several resolutions in the lead up to the 2014 and 2016 elections, including one measure calling for an investigation into the National Security Agency's spying programs.
Among the 11 resolutions was also a measure to shore up the GOP's stance against abortion and it's intolerance for pro-life Republicans who "stay silent" when Democrats accuse them of having a "war on women."
The NSA resolution says the mass collection of "personal data" by the agency violates the Fourth Amendment. It calls for a special committee to investigate the extent of the spying and "hold accountable those public officials who are found to be responsible for this unconstitutional surveillance."
The resolution, approved by a voice vote and without a single objection, is a break from how the party has responded to surveillance programs in the past. When it was revealed the NSA was conducting similar activities during the Bush presidency, the RNC resolved to support the NSA.
"The Republican National Committee condemns the Democrats' deceptive 'war on women' rhetoric," the pro-life resolution reads. "The Republican National Committee will not support the strategy of Republican pro-life candidates staying silent in the face of such deceptive rhetoric."
The pro-life resolution was not a turnaround, but did shore up the party's principles just a day after former presidential candidate Mike Huckabee came under fire for comments about women who get birth control from "Uncle Sugar" because they "cannot control their libido."
Huckabee's comments did not go unheard, as RNC chairman Reince Preibus warned members to choose their words wisely in a speech Friday morning.
"I've said many times before that the policies and principles of our party are sound," Preibus said. "However, as we look to grow the ranks of our party, we must all be very conscious of the tone and choice of words we use to communicate those policies effectively."
Read all the GOP resolutions here: