Republican Congressman Gets One Year Of Probation For Cocaine Posession
"I've hit rock bottom," Florida Rep. Trey Radel told the court Wednesday.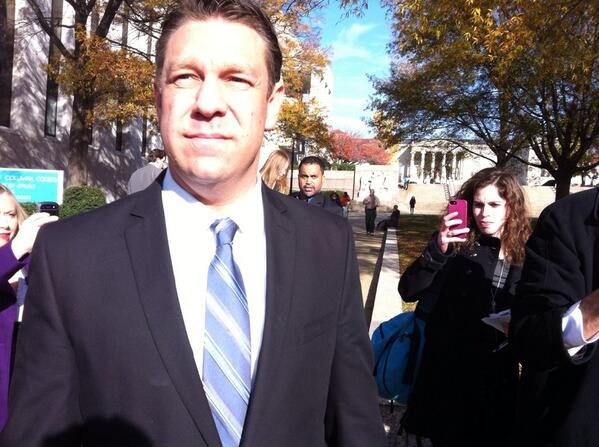 Rep. Trey Radel (R-Fla.) pled guilty to misdemeanor possession of cocaine Wednesday morning.
Though his attorney David Schertler asked for six months of probation, Judge Robert Tignor ultimately upped it to one year. If he breaks that probation, Radel could face up to 180 days in jail.
On Oct. 29 Radel bought 3.5 grams of cocaine, also known as an 8-ball, for $250 (though he paid $260) from an undercover agent posing as a drug dealer.
Radel became the target of the sting operation after officers were informed Radel had bought and used cocaine on several occasions beforehand and that sometimes he would provide cocaine to others.
"I've hit rock bottom," Radel, wearing a blue suit and no member pin, said in court. "I've got to come out of this stronger."
In a statement sent Tuesday night, Radel admitted to suffering from alcoholism and that he has sought treatment for it. Radel said Wednesday he will seek further treatment in Florida for an unspecified period of time.
When the judge asked Radel to clarify what he believed to be buying on Oct. 29, he struggled to get the words out.
"A drug," he said. "Cocaine."
Radel, a former reporter, didn't stop to comment after he left the courthouse Wednesday, but he did briefly pause to check on a reporter who fell over while chasing him.