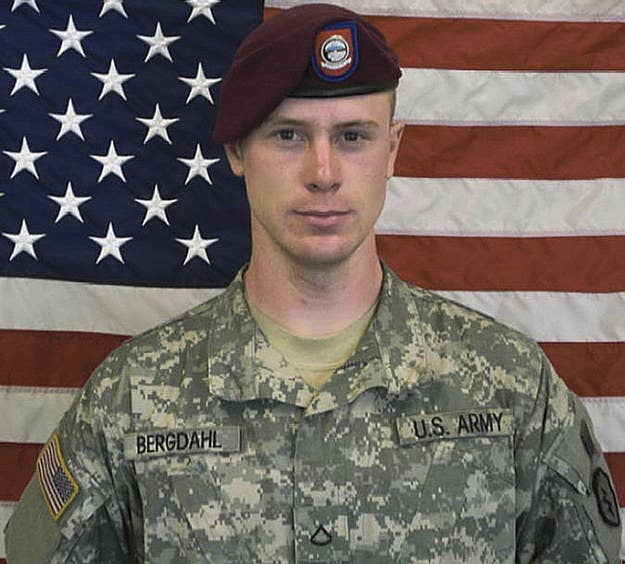 WASHINGTON — Reports that Sgt. Bowe Bergdahl will be charged for desertion are doing little to change lawmakers' minds on whether the prisoner swap that secured his freedom was worth it in the first place.
The report, which surfaced Tuesday, said Bergdahl will be charged in relation to an incident back in 2009 where he allegedly left his post during combat.
The Army has denied all reports that a decision to charge Bergdahl has already been made.
Bergdahl was brought back to the U.S. after five years in captivity in exchange for five Taliban members that had been in Guantanamo Bay for more than a decade.
Republicans blasted the White House for not consulting Congress before executing the swap, while Democrats defended the decision saying Bergdahl's life was in danger and the administration had no time to go through the legislature.
Sen. Jack Reed, the ranking member on the Armed Services committee, supported the administration's move when it was announced last year and said he continues to do so.
"Our ethic is that we don't leave soldiers behind in the hands of our opponents. We get them back," Reed told BuzzFeed News. "I don't think it's inconsistent that we get our soldier from captivity back home, but then look at his record and what he did and under [Uniform Code of Military Justice] charge him. Now he has to be tried and it will be the decision of the court-martial."
Sen. Lindsey Graham, who also serves on the Armed Services Committee and has been critical of the swap in the past, said whether Bergdahl served "honorably or not," the trade should not have been done in the way it was.
"You join the military and fall in enemy hands, I want to get you back…The merits of the situation in terms of Bergdahl's desertion don't destroy that dynamic," Graham, told reporters. "The five I thought created more of a national security threat that did not justify a swap."
"If he is charged, it's imperative that the presumption of innocence stay attached. That he be vigorously defended and the government prove its case," Graham added.
Sen. Jerry Moran, a Republican from Kansas who has questioned the legality of the prisoner swap, said he wasn't sure what charging Bergdahl would mean for his view of the trade.
"I'm glad the guy is free, but I was never satisfied with the way the transfer, the swap was handled," Moran said. "I don't know the answer to the question was it worth it or not."