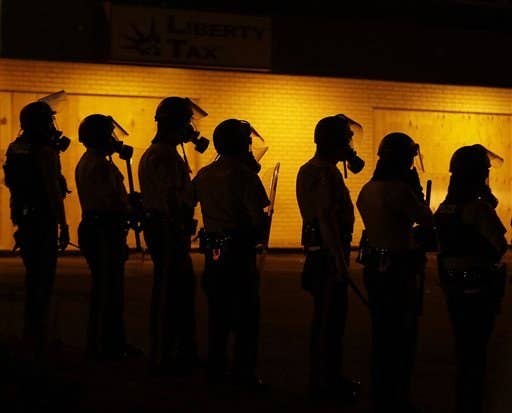 WASHINGTON — The nation's largest police union has been lobbying to change the federal definition of a hate crime to include crimes against the police, but they've so far been unable to snag a lawmaker to take up their cause.
At least one member, however, said he would consider the matter if legislation materializes. New York Rep. Peter King, one of the most outwardly pro-police members of Congress, said he was open to the idea but noted dealing with hate crimes was not a cut-and-dry topic.
"It's a tricky area," King told BuzzFeed News. "But I'd certainly look at it."
Rep. Richard Nugent, a Florida Republican who was a sheriff before entering Congress, said he heard the Fraternal Order of Police was pushing a bill, but he hadn't been personally approached about it.
The Fraternal Order of Police told BuzzFeed News it's still crafting language for the legislation and having "preliminary talks" with members. Republicans are in the process of heading to their annual issues retreat in Hershey, Pennsylvania, for the rest of the week.
The union has declined to say which lawmakers in Congress it is reaching out to.
This isn't the first time the FOP has tried to get police included in hate crimes legislation. While the expansion of the definition a hate crime was being debated and ultimately passed during the 110th and 111th Congresses, FOP President Chuck Canterbury said the union "made a strong case" for law enforcement officers attacked because of their profession to be included. The effort was ultimately unsuccessful.
With recent uptick in protests about police tactics and the death of two NYPD police officers late last year, the FOP has found a new opening to once again call for the change to the law.
"Now Americans who choose to be law enforcement officers, who choose to serve their communities and put their lives on the line for their fellow citizens, find themselves hunted and targeted just because of the uniform they wear," Canterbury said in a letter to Congressional leadership and the president last week.