On His First Day Using Snapchat, Rand Paul Sent A Butt Joke About The NSA
Obviously.
Rand Paul joined Snapchat today and as of this writing he's sent his first two snaps! The first was a short video with a friendly message: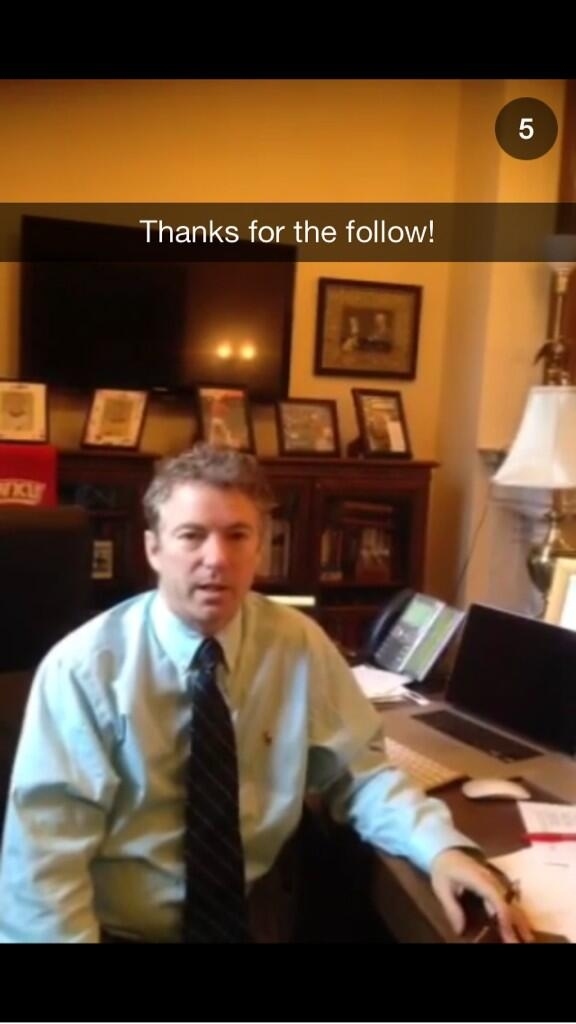 But his next snap was a little different.