New York City Enacts Law To Limit Cooperation With Federal Immigration Officials
A new law signed Friday by Mayor Bill de Blasio reduces the city's cooperation with request from ICE officials and bans them from facilities like Riker's Island.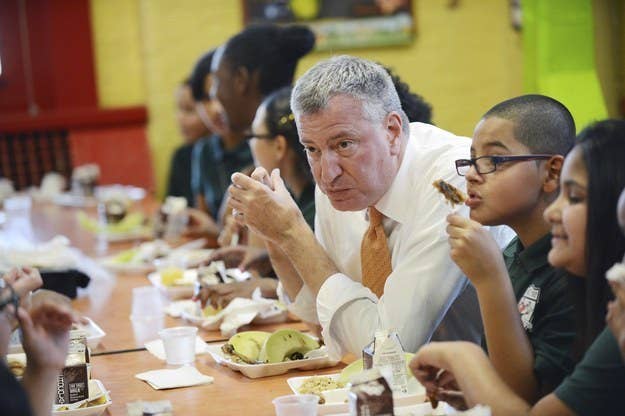 New York City Mayor Bill de Blasio signed two bills into law Friday that will change how the city cooperates with Immigration and Customs Enforcement officials.
Specifically, the bills say city law enforcement officials no longer have to comply with ICE detainer requests, which ask law enforcement officers to hold someone after their case has been resolved so that federal officials can begin deportation proceedings.
According to the new law, city officials will only have to comply with these requests if there is a warrant from a federal judge, or if the person has been convicted of "violent or serious felonies."
The bills also remove ICE officials from maintaining an office at Riker's Island and other city facilities, according to a press release sent out by the mayor's office.
"All New York City residents, whether U.S. born citizens or undocumented immigrants, should be treated fairly and appropriately. Most removal cases result in immigrants being permitted to stay in the country," NYC Counsel Maya Wiley said in a statement. "But fathers and mothers might be locked up for no good reason, only to be later released. That is neither fair nor appropriate. By requiring a judicial warrant of removal, we do the right thing by families."
The law comes just a day after reports came out that President Barack Obama will soon announce an executive order affecting five million undocumented immigrants.
ICE did not immediately respond to a request for comment, but in a statement on the bill last month said: "ICE will continue to work cooperatively with law enforcement partners throughout New York as the agency seeks to enforce its priorities through the identification and removal of convicted criminals and other public safety threats."