Nervous Republicans Make Unprecedented Push In Alaska Ahead Of 2014 Elections
"Nobody can remember ever putting these many resources into Alaska before," RNC spokesman Raffi Williams said.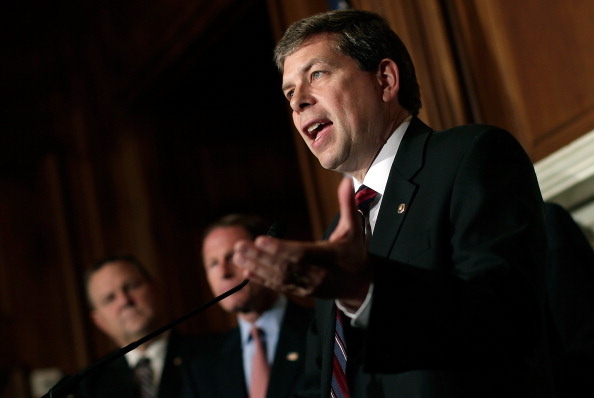 WASHINGTON — Still stinging from the Todd Akin debacle in 2012 that ended their hopes of knocking off an extremely vulnerable Senate Democrat, Republicans are taking no chances this time around in their bid to defeat Alaska's Democratic Sen. Mark Begich.
With the state party engulfed in an internal war and an ugly primary fight underway, the Republican National Committee is opening four field offices in the state before the GOP primary and will devote significant resources to the state for the 2014 election.
"Nobody can remember ever putting this many resources into Alaska before," RNC spokesman Raffi Williams acknowledged of the decision to open offices in Anchorage, Fairbanks, and Juneau.
State Republicans can use the help: establishment and Tea Party leaders have been at war with each other, and in the last year alone there have been three different chairmen, cycling between Ron Paul boosters and old guard Republicans. One chairwoman only lasted 10 weeks in her post, while the chairman before that never actually officially took control of the party.
Adding to the problems facing Republicans is the three way primary race that's underway in Alaska.While two candidates — Lt. Gov. Mead Treadwell and Natural Resources Commissioner Dan Sullivan — are vying for the role of "establishment" candidate, Tea Party darling Joe Miller is looking to reprise his role as the conservative spoiler that almost sent him to the Senate in 2010.
Officially Republicans say the state party is back under control and the primary isn't anything to worry about — and that the presence of the RNC is merely business as usual.
"We had some problems that gained national attention very early in the year, but that's mostly history," Alaska GOP Chairman Peter Goldberg said. "We're well on the right track," insisted Goldberg, who pushed Debbie Brown out of the party's top slot in April.
But state Democrats offer a different view of what's going on between the state party and the RNC.
"There are people that have clearly been sent here to clean up the mess," said Zack Fields, communications director for the Alaska Democratic Party. "It's a big mess to clean up."
Republicans have identified the Alaska race as a "top target," one they think is winnable as they eye a run on control of the Senate in 2014. Prior to Begich, the late Sen. Ted Stevens was a Republican staple in the Senate. He held his seat for four decades before he lost it in a close election that took place just one week after he was convicted on federal corruption charges.
"We think it's an easy pick up for us," Williams said.
Democrats, however, aren't convinced the early-start grassroots effort will be as effective as the GOP thinks.
"You can't airlift a political operative from DC and expect to win elections," Fields said. "Alaskans have a real problem with outsiders coming in," he added.
Goldberg dismissed that claim. He said the state party has been working closely with the RNC to shore up fundraising operations and make sure they are organized before crunch time. The RNC has had their state director Michael Shirley there since September to scout out locations for offices and lay other groundwork.
"He better start filling out a resume," Goldberg said of Begich.
The RNC's own by-laws prevent it from supporting a candidate in the primary. Rather, the main goal of its field officers will be to strengthen the Republican base by identifying voters, and determining who the community leaders are that can influence them. The idea is that no matter what happens in the primary, GOP voters will be galvanized to come out and vote for whoever ends up taking on Begich in the general election.
Michael Czin, spokesman for the Democratic National Committee, said Democrats aren't worried about Begich even if he's in the crosshairs of the GOP establishment.
"We have one strong Democrat who is well liked and has a great brand, and three Republicans who are going to have a very brutal primary," he said.