Nation's Largest Teachers Union Plans To Spend More Than $40 Million In 2014
That's at least twice what the American Federation of Teachers said it will spend.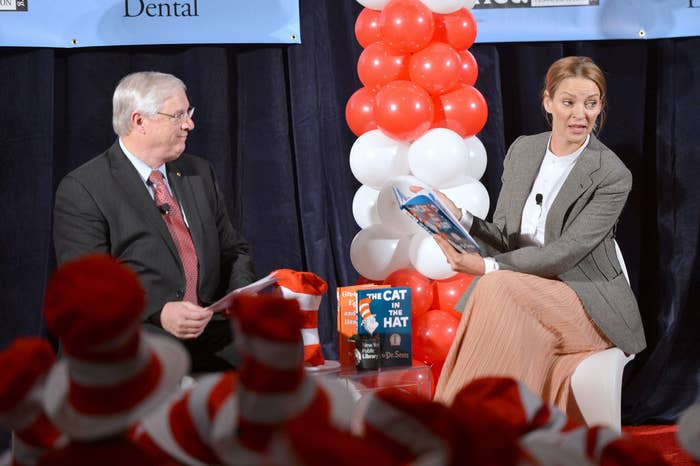 WASHINGTON — The nation's largest teachers union plans to spend between $40 and $60 million in this year's election cycle, two sources at the National Educational Association told BuzzFeed News.
On Monday, the American Federation of Teachers, which has about half the membership of the NEA, said it would spend about $20 million in the same time frame. Those numbers encompass all election spending, from Senate races down to local ballot measures.
While AFT President Randi Weingarten said they are spending more this year than they've spent in any cycle before, NEA Political Director Karen White said her union's estimate is roughly on par for what they usually spend in non-presidential election years.
In an internal memo White sent last week to top NEA leaders, she wrote that education is "emerging as a top issue" in some of tighter gubernatorial races and in the country as a whole.
Speaking in a phone interview with BuzzFeed News, White said she wasn't sure how the money would be split up between races, but said "more than 70%" will be focused on state-level elections.
"While we often expect education — and by extension, educators — to impact elections, this year we are seeing a perfect storm of sorts that puts education front and center in many key federal, state and local races," White wrote in the memo.
The memo points to states where governors have cut education funding as particularly viable for effective messaging from the union. It specifically calls out Gov. Tom Corbett of Pennsylvania and Rick Scott of Florida.
Aside from gubernatorial and down-ballot races, the NEA will put money into several of the close Senate races as Democrats fight to retain the majority there. The Senate races it will focus on are North Carolina, Alaska, Arkansas, and Colorado.
What the memo doesn't mention is Common Core testing, which has become a hotbed issue among education activists and a rallying cry for conservatives. The NEA, once a staunch supporter of the new standards, became more critical of the program this year.
"Educators are trusted and credible messengers. They are reliable voters," White wrote in the memo. "They live in every state, every city, every Congressional district, and every precinct. Their votes and voices matter. This will have a major impact on the coming elections."