Lyft Will Expand Carpooling Service In California Even Though The State Says It's Illegal
The company says the service will significantly reduce traffic in Los Angeles.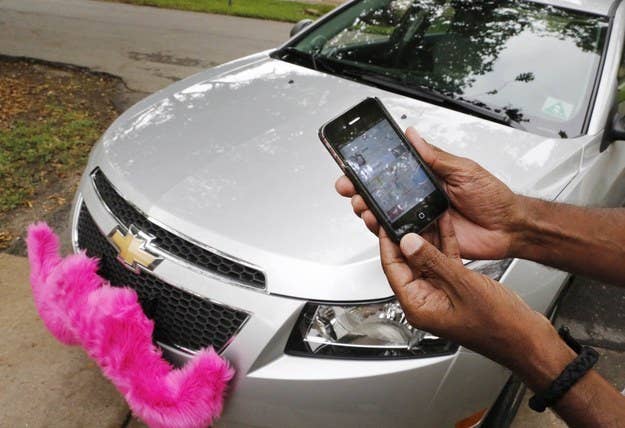 App-based ridesharing company Lyft will expand its carpooling service into Los Angeles despite a California state agency position that the service is illegal.
Lyft's decision to expand anyway simply follows how the company and its top competitor, Uber, have handled legal challenges — keep moving.
Originally introduced last month in San Francisco, Lyft Line will be rolled out on a limited basis in Los Angeles at first, then will expand to all users in the city in the following weeks.
Last week, the California Public Utilities Commission sent a letter to Lyft and Uber, which also runs a carpooling service, stating the services violate state law. According to the letter, California law prohibits picking up multiple people for one drop off and charging each passenger individually.
But Uber and Lyft have rejected that they are doing anything wrong. The companies claim, as they have done similarly in other legal cases, that as Transportation Network Companies, or TNCs, the law does not apply to them.
"The CPUC rule cited in the letter was not written expressly for TNCs, and it was also not written to prevent casual carpooling, which has been used by commuters for decades. Lyft Line streamlines the process of connecting commuters who want to share the ride in a safer and more convenient way," a Lyft spokesman told BuzzFeed News in an email. "We encourage the CPUC to interpret this rule from a 21st century position that puts consumers first and in a way that fits the spirit of the law. We have received an overwhelming response from Californians in support of Lyft Line and we will continue to work closely with the CPUC, as we've done since 2012, to secure a future for this innovative option throughout the state of California."
"The only conclusion we can come to is that the PUC doesn't like technology, environmental progress, or anything that might make California a better place to live," Uber said in a statement last week.
In its announcement, Lyft championed how the services could reduce traffic in Los Angeles — "Today, we'll be one step closer to a traffic-free Los Angeles with Lyft Line," — and the favorable affect on greenhouse gas emissions the service would have.
A request for comment to the CPUC was not immediately returned.