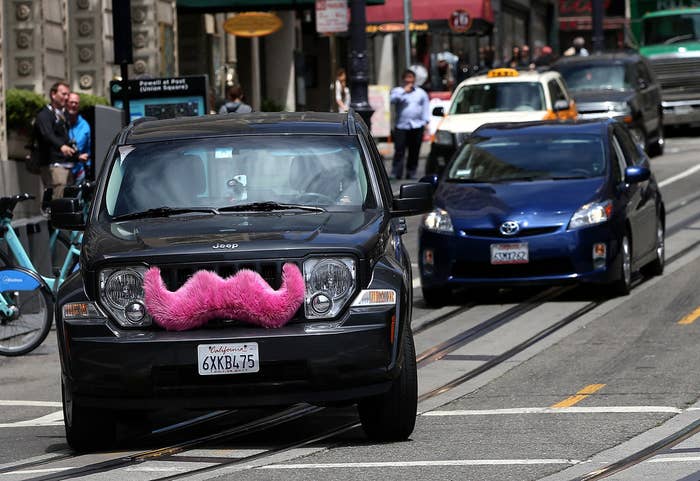 WASHINGTON — Lyft said in a letter to Sen. Al Franken it no longer needs to access journalist data to show off its product.
"In our early days we were eager to demonstrate the community behind Lyft for those interested in learning more," Lyft said in the letter. "Today, we have better ways of showcasing the platform's community and this type of access is prohibited without consent."
In the letter, Lyft states internal software now restricts access to customer data only to "teams that need it as part of their daily work."
The letter lists at least six different teams, including the Analytics and Driver Retention teams, that can still access customer trip data. Outside of those teams, Lyft says, teams must request access to full data — a tiered system installed by Lyft just days after a Re/code report on the company's data practices and after BuzzFeed News reported that rival Uber had accessed a reporter's trip logs.
Lyft executives also write that the company now records when employees access data.
Franken said in a statement he is pleased that Lyft responded but said the company still left some unanswered questions.
"I believe that Americans have a fundamental right to privacy, and that right includes the ability to control who is getting your personal location information and who it's being shared with," Franken said in a statement. "I was pleased to receive a response from Lyft, and I appreciate the company's effort to provide thorough answers. I look forward to further discussing these matters — for example, how and why Lyft retains customer data and how access to customer records is determined."
Uber, Lyft's chief competitor in the ridesharing app industry, said in its own letter to Franken last month that an employee accessed a BuzzFeed News reporter's information because she was "30 minutes late" to a meeting.
In Lyft's letter, signed by Lyft CEO Logan Green and President John Zimmer, the company also implicitly references concerns over Uber's use of personal data.
"As recent events in our industry have made clear, customers may be justifiability concerned about a company making improper use of their trip data," the letter said. "We've taken this opportunity to reevaluate our own restrictions and protections to ensure that we are doing everything we can to keep our customers' trip data safe."