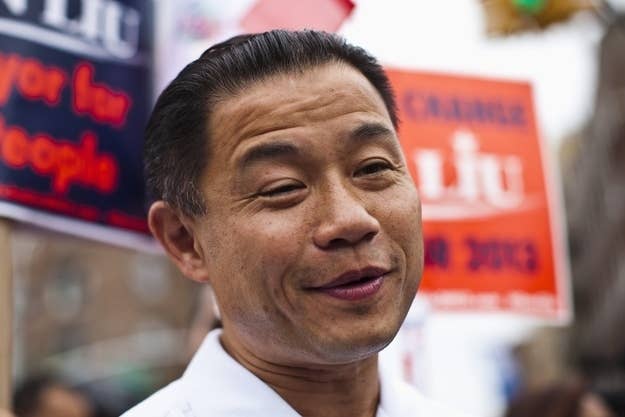 New York City Comptroller and mayoral candidate John Liu declared the city's marijuana policies a failure Wednesday, calling for full legalization, both for medicinal and personal use.
"New York City's misguided war on marijuana has failed, and its enforcement has damaged far too many lives, especially in minority communities," Liu said.
Liu's office released a report claiming legalizing marijuana for adults 21 and over would generate more than $400 million in tax revenues in the first few years of the legislation.
The report also shows that although 42.3% of New York City marijuana users are white, they only account for 11.2% of marijuana arrests. On the other hand, black and Hispanic users account for 32.4% and 13% of users respectively, but 51.4% and 34.8% of arrests.
The city doesn't actually have the authority to legalize marijuana for itself. A law would have to be passed through the state legislature. Liu said Sen. Liz Krueger is prepared to introduce a bill.
In June, the New York Assembly passed a bill that would allow the sale of medical marijuana in New York but the Senate never took it up.
New York Gov. Andrew Cuomo and Mayor Michael Bloomberg have both come out against legalizing marijuana of any kind.
Earlier this year, Bloomberg called medical marijuana "one of the great hoaxes of all time."
Liu said that though he's never smoked marijuana himself, he wouldn't judge others who used it if it were to become legal.
"When people come to work they are fully expected to perform at work," Liu said. "According to the medical experts, marijuana is not more dangerous than alcohol. So to the extent that someone has a couple of beers, or a glass of wine every evening, according to the medical professionals marijuana is not too far off from that."
A recent poll put Liu in fifth place among candidates, but he said the timing of his report was not an effort to get a bump in the polls.
"I don't know what any of this would do to my poll numbers," he said.
Another mayoral candidate, Sal Albanese, has also called for legalizing and taxing marijuana.