House Still Divided On Unemployment Benefits Extension
"It's hard for me to know if the Democrats are sincere about this. I must say I have my doubts." Rep. Tom Cole told BuzzFeed. House Democrats estimate 72,000 people will continue to lose benefits each week without an extension.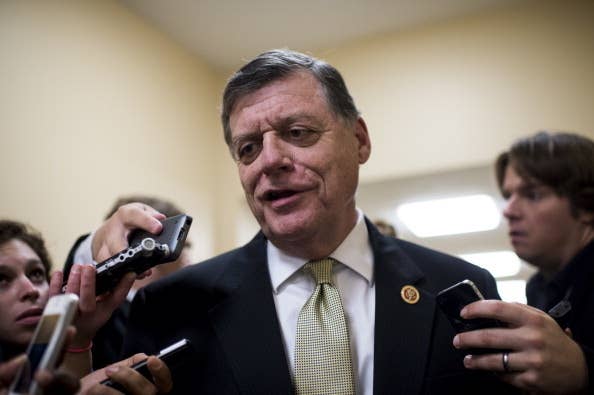 WASHINGTON — As Congress returns to session next week, House Democrats and Republicans are still nowhere near an agreement to extend the Emergency Unemployment Compensation Program.
On Monday, Sen. Harry Reid is scheduled to bring a three-month extension of the program without a way to offset the cost up for a vote. It's unclear whether it has enough support to pass, but even if it does, House Republicans say they won't agree to any extension, for any length of time, without a cost offsetting provision.
"It's hard for me to know if the Democrats are sincere about this. I must say I have my doubts," Rep. Tom Cole told BuzzFeed. "There's no way there'll be an extension of extraordinary unemployment without a pay-for."
House Speaker John Boehner has said he won't support an extension without a cost offsetting measure as well.
An estimated 1.3 million Americans lost unemployment benefits when the program expired last Saturday. House Democrats estimate that nearly 72,000 more will lose benefits every week in the first six months of 2014.
On a conference call Friday, House Minority Whip Steny Hoyer and Rep. Sander Levin said the country is still in a state of emergency in terms of long-term unemployment, which creates a need to fund the program.
The EUC program provides federal funds to job seekers after their state unemployment benefits run out.
Levin said he hopes stories in the media that portray how the cuts affect families will help sway the GOP to support funding the program. As of now, Democrats say they aren't considering proposals that would include ways to offset costs.
"Once it's debated and stories of people become more and more known, I think that's going to move the mountain here," he said. "The speaker has said he's open for discussion and we hope very much that will be true."
Cole said while he's not insensitive to those who are struggling because of this, any potential deal needs to cover the costs of extending the program before he can support it. The three-month extension proposed by Sen. Jack Reed and Sen. Dean Heller, a Republican, will cost an estimated $6 billion.
"You're always gonna have the argument that at some point people are losing benefits," Cole said. "But that's the point, it was meant to cope with an extraordinary situation. But that situation has been dealt with."
Cole went further and accused Democrats of using the issue as political fodder ahead of what could be a contentious election year.
"Sounds to me like political posturing and trying to score political points than it is an effort to achieve something that's actually important," he said. "They are desperately searching for something to talk about besides the obvious issue, which is Obamacare."