House Republicans Struggle To Find Consensus On Next Debt Fight
"We're going to have a conversation this afternoon about the way forward on this issue," said John Boehner. No direct answers from other members as to how the House should handle the looming deadline.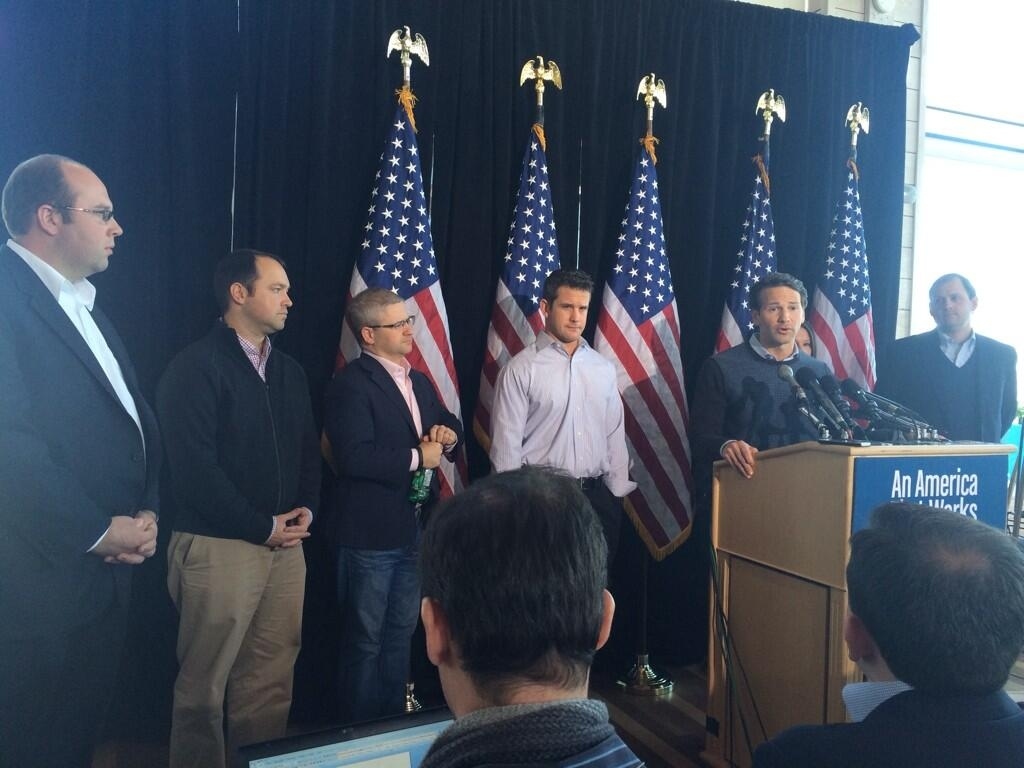 CAMBRIDGE, Md. — While House Republicans may agree a clean increase to the nation's debt ceiling is a nonstarter, the conference remains scattered as to how to handle the looming debt limit fight, and several suggested Thursday that it should be President Obama and Senate Democrats who take the first step toward a compromise.
"The question has always been posed to the House, 'What is your plan on the debt limit?' I would pose the question to the other body in Congress called the Senate," Rep. Patrick McHenry said during a press conference here at Republicans' annual retreat. "We'd like to see their plan and I'd like to see if Harry Reid can assemble his Democrat majority to produce a plan, and we will be happy to receive it and consider it and start negotiations."
During the press conference, seven Republicans — Reps. Adam Kinzinger, Martha Roby, Aaron Schock, Jason Smith, Andy Barr, Marlin Stutzman, and McHenry — were asked yes or no, whether they supported passing a clean debt ceiling. None raised their hands or gave a direct answer as to how the House might deal with it.
"We all know how negotiations go … there's going to be a back-and-forth on how to get there," Kinzinger said. "I've been so surprised that the president is abdicating leadership and asks Congress to be the leaders of the American people. Our job is debate issues."
Schock punted the responsibility of coming up with a way to raise the debt ceiling back over to the White House.
"It's time for the president to show the leadership that he decried that President Bush lacked and show the American people and House Republicans his path to deal with the debt and then we can negotiate."
At an earlier press conference, Speaker John Boehner said he doesn't want to default but also wouldn't comment on exactly how he'd recommend raising the debt ceiling.
"We believe that defaulting on our debt is the wrong thing. We don't want to do that," Boehner said. "And so we're going to have a conversation this afternoon about the way forward on this issue."
Treasury secretary Jack Lew has said there is Feb. 7 deadline for raising the debt ceiling or the United States will default on its debt.