House Passes Spending Bill To Avoid A Shutdown
Hours before the midnight deadline, the House passed a $1.1 trillion spending bill to keep the government funded.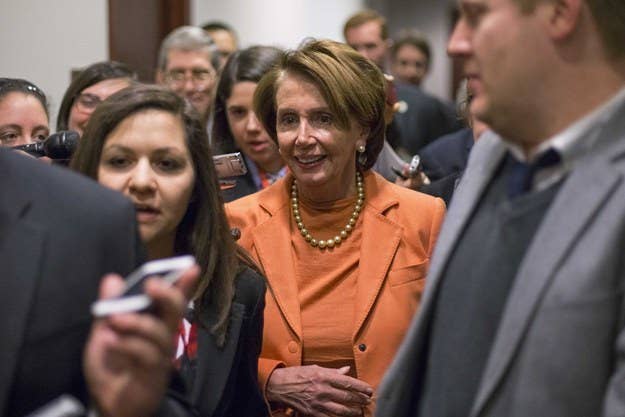 WASHINGTON — The House passed a $1.1 trillion spending bill to keep the government funded Thursday night, hours before the deadline to keep the government funded passed.
The bill passed 219-206.
The bill will still need to pass the Senate, where Sen. Elizabeth Warren and others have also said they will fight against it.
With the clock winding down, Democrats in the House had to consider whether it was better to try to stop the bill now and reevaluate next year after passing a short term spending bill, or just vote for the bill that had already been negotiated between Senate Democrats and House Republicans.
"I don't believe this bill gets any better for Democrats in three months," said Rep. Joe Crowley, the vice chairman of the Democratic Caucus who voted in favor of the bill. "I think an awful lot of people who voted 'no' wanted to see this pass."
The House vote came hours later than expected due to Democratic disagreement over two provisions in the bill. One was a measure that undid a key aspect of Dodd-Frank, another was a sweeping change of campaign finance rules.
House Minority Leader Nancy Pelosi broke with other members of Democratic leadership and the White House to vote against the bill. The White House had sent Chief of Staff Denis McDonough to Capitol Hill Thursday to lobby Democrats to support the bill even with the two provisions.
The Senate will vote on a two day continuing resolution Thursday to avoid a shutdown and a vote on the House-passed spending bill "could be as early as tomorrow, but we'll need cooperation to vote before Monday," according to a top Senate Democratic aide. The vote tomorrow is possible, but unlikely, considering opposition to the bill in the Senate.